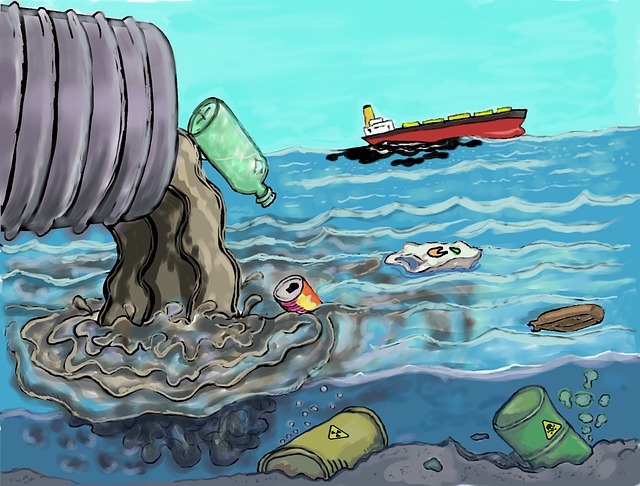 A study by IIT Kharagpur scientists has detected an alarmingly high concentration of chemicals in the western Bengal basin. Pesticides and polycyclic aromatic hydrocarbons (PAH) have been found in hundreds of samples of both groundwater and river water. These samples included drinking water supplied from the Farraka Barrage to the Sundarbans. This paper by Srimanti Duttagupta and Abhijit Mukherjee was published in an international peer-reviewed journal titled Science for Total Environment. 
Unsafe groundwater
The presence of arsenic in groundwater is beyond the permissible limit. Arsenic is considered to be responsible for a large number of deaths as a result of water pollution. It is all the more worrying because never before has any study detected such high toxin levels in samples from an entire area. Along with pesticides and PAHs, persistent organic pollutants (POPs) were also found. These samples were collected across a stretch of 350 km and studied for three years. In certain samples, the content of pesticides was seen to be more than 45 times higher than what is permissible. 
Pesticide concentration was higher in agricultural rural areas, while that of PAHs was seen to be increasing in the urban and semi-urban areas such as South Nadia and North 24 Paraganas. Industrial pollution, biomass burning, vehicular combustion, etc. contribute towards increasing the concentration of hazardous chemicals in drinking water sources.
Health hazards
Who is responsible for this water pollution? Is it the industrialists alone? Is it the government? Or is it also the citizens themselves who have also failed to demand their own basic entitlements? Access to clean and safe drinking water is not a luxury but a fundamental right which cannot be compromised upon. 
The solution is not an individualized and ornamental one. Installing water purifiers might give us the psychological satisfaction of drinking safe water. But the need of the hour is to hold governments and municipal corporations accountable. Why does the water contain hazardous components? Why is it not mandatory for the industries to be more responsible while discharging effluents? Are they being subject to strict rules, monitoring, and evaluation as to their impact on their immediate environment? What will be their plan of action now? What about agriculture? What should be done to prevent further pesticide concentration? There is no one-sided solution. All the stakeholders namely industry, agriculture, government and the public need to come together and mitigate the effects of this crisis by striving for access to clean and safe water as well as environment. Only then can development be sustainable for the present as well as future generations.