In the freedom struggle, the roles of Bhagat Singh and his comrades is extremely important. And that's not a thing that is new to anybody. The whole nation knows it and celebrates his heroism. There are songs, plays and movies on Bhagat Singh. But what's problematic in that heroism is that the public just looks at him as a revolutionary martyr who sacrificed his life for India. What people ignore is to look at the thoughts of Bhagat Singh and his comrades, their mission, ideology and dreams. His group Hindustan Socialist Republican Association (which was Hindustan Republican Association in the beginning) was not limited to kill some British officers, but it had a plan of changing the social order. They were committed to transform the country in a dreamland where no man should exploit another man/woman in any form. They dreamt and worked for making a free India where power just doesn't shrink into the hands of some capitalists and elites but to reach farmers, peasants and workers, where all goods and services reach equitably to masses. They rejected the idea of that freedom where India's browns come on top of power and rule in similarly oppressive ways like the British. 
These leanings in HSRA were inspired from the socialist idea of Lenin's Russia. The group HRA was formed and rejuvenated by Shachindra Nath Sanyal when he was upset with the sudden drop of Non-Cooperation Movement by M.K. Gandhi after the Chauri Chaura incident. Many revolutionaries like Sanyal had left their violent activities on the request of Gandhi ji and they fully supported the Non-Cooperation movement. but on Gandhi ji's decision of pulling back his hands from the movement such revolutionaries felt betrayed. Later Manmath Nath Gupt clearly wrote it as a betrayal with people in his book "Krantikari Andolan: ek dastavej".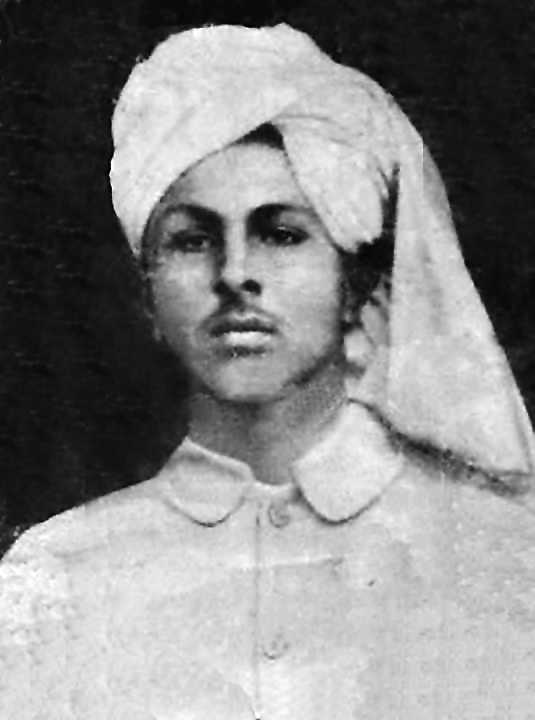 That time Sanyal also wrote to Gandhi ji on that issue and then emphasised the need to focus on 'revolution' with more energy, structured Hindustan Republican Association. The association was inspired by Irish Republican Army and aimed to develop a federal republic of united states of India with leanings towards workers and labourers. Initially such groups and revolutionary activities were dominated by religious thoughts and leanings. Such as Shachindra Nath was inspired from ancient texts but he also got inspiration from revolutionaries like Garibaldi, Mazzini and leaders/teachers like Bankim Chandra, Vivekananda, Aurobindo and their ways of interpreting religious texts for the freedom struggle and a similar movement was going in Maharashtra where Bal Gangadhar Tilak had interpreted Gita, which inspired Chaphekar brothers and their actions inspired Savarkar to make Mitra Mela which later became Abhinav Bharat. 
These religious lines were present there in HRA, but those revolutionaries critically looked at the question of religion and their pledge talks about putting country and revolution on the top of religion and other identities. In ceremonies, they cooked mixed Jhatka and Halal meat and Hindus, Muslims and Sikhs all used to eat together. This was mentioned in Kuldip Nayar's The Martyr: experiments of revolution, Without Fear And to make the deaf hear by S. Irfan Habib. Even at the time of their final days, Ram Prasad and Ashfaq both shared their feelings for people to not indulge in religious fanaticism and communal fights. Later moving towards a clear objective of a free socialist India Bhagat added the term 'Socialist' in HRA in a meeting in 1928. Other comrades, with some arguments agreed to it. 
What an important role the HSRA had played in the freedom struggle and like the  Ghadar Party it also nurtured secular values, highlighted revolution as a larger goal than just freeing the country from British rule and the group connected socialist ideas with the Indian freedom struggle. They warned us for situations of farmers and workers, they worried about Indian youths, communal problems and questioned inequality. For Bhagat Singh working for all kinds of equality was important. This included equal economic opportunities, equality in religious thoughts and equality in political opportunities. According to him, without reducing gaps of inequality, freedom is nothing. It doesn't make any difference whether rulers are British or Indian elites if peasants and workers face similar age long problems of poverty and oppressions. 
Naujawan Bharat Sabha (founded by Bhagat Singh and his comrades in 1926) focused on working with students, peasants and workers to motivate them for unity, communal harmony and to prepare them for revolution for a total change of the socio-political scenario. With other groups such as Kirti Kisan Party, comrades of Naujawan Bharat Sabha worked for farmers' causes. In between, some of its leaders also engaged in radical violent activities such as bomb explosions to counter British oppression. 
So, in a mixed ideology of counter violence and mass mobilization HSRA moved on the path of freedom struggle. In search of an example in history where revolutionaries were successful with their goal of revolution, they read about Russian revolution, Lenin and other Marxist ideologues and thinkers. Bhagat Singh was fond of reading so his reading list was very long despite the short span of his life. Azad was mainly their arm wing leader, but he was aware about political and social changes of the world and later planned to send a friend to Russia to know about Bolshevik strategies and plans of actions. Similarly, Sukhdev Thapar was also a key strategist of HSRA and always discussed and debated socio-political and economic issues with Bhagat Singh and others. Bhagat preferred reading because he believed that reading gives us logics to counter rivals' arguments. And in this, his comrades were also not far behind. Bhagwati Charan Vohra was part of a think tank, who used to write articles for group. Durga Devi (Bhagwati's wife) also supported plannings and actions. Yashpal, a Hindi writer was also good in thoughts and Manmathnath, B K Dutt, Jatin Das etc., were also well read and educated persons. So, they used letters and articles to spread their thoughts to the world and to counter narratives against them.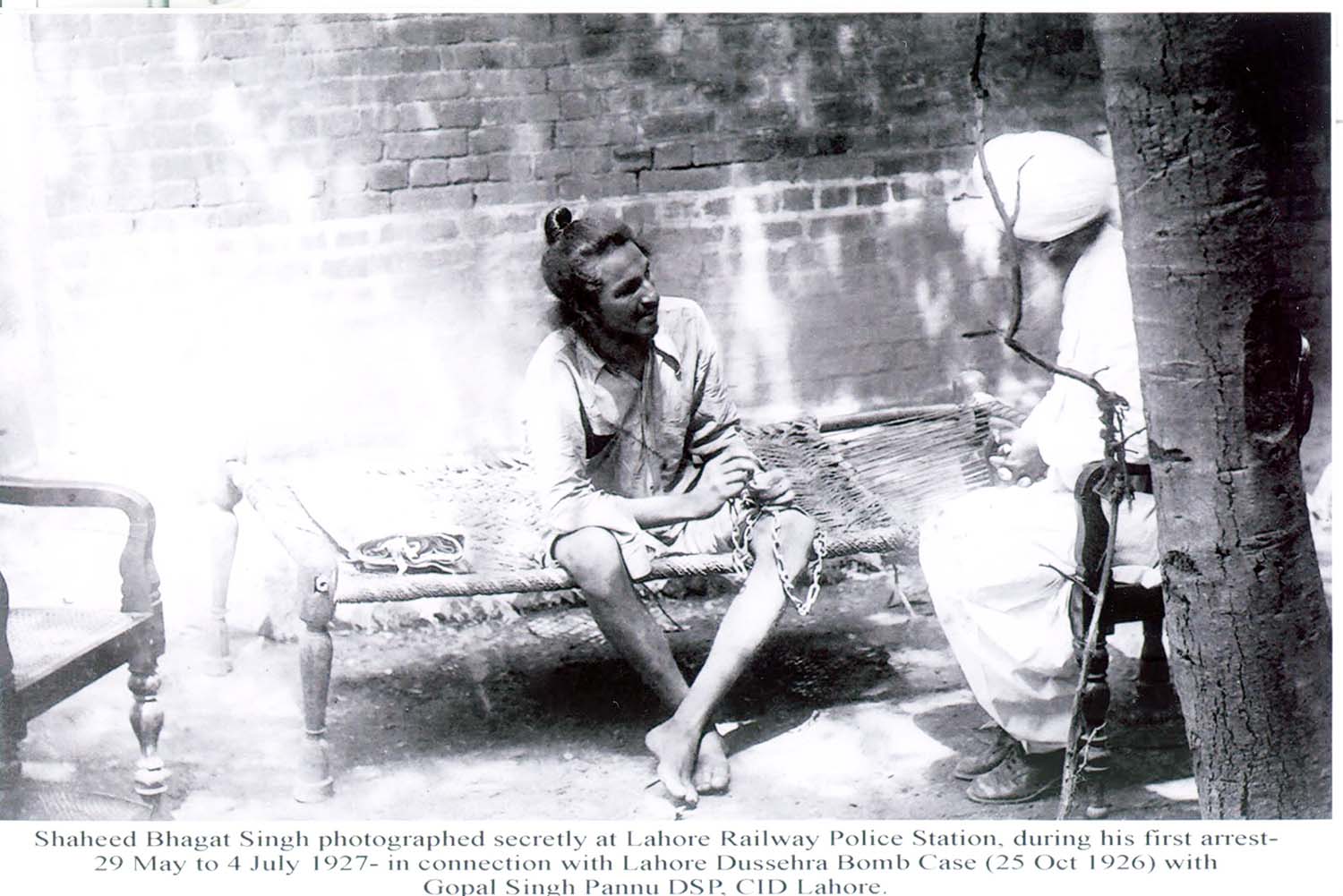 We know that Gandhi ji always opposed any kind of violence in the freedom struggle and criticized such ways, but some other leaders of congress were sympathetic towards revolutionaries. Nehru and Subhash Chandra Bose came forward several times to write about their heroism and courage for the country. Revolutionaries were famous among young Congress workers too, leaders like Motilal Nehru and Purshottam Das Tandon also supported the  group by donations and there were many unknown people who supported them by money, books etc. But to gain acceptance among the masses, it was necessary to reveal the main agenda of the revolutionary because they didn't want people to just look at them as violent revolutionaries but to familiarise themselves with the deep causes of social change. Thus, to oppose infamous Public Safety and Trade dispute Bill, they planned to explode harmless bombs in Delhi assembly and used court and jail as platforms to spread their message. 
When Gandhi ji wrote the cult of Bomb, they replied through Bhagwati Charan's "The philosophy of Bomb" where it was mentioned that they care for human lives and their goal is to eliminate all kinds of oppressions. and that's why the bomb was exploded in a harmless place. Then in jail these political prisoners used hunger strike to improve facilities of jails for political prisoners. It was one of the longest hunger-strikes where Jatin Das sacrificed his life after 63 days' without having anything. Bhagat Singh, Rajguru and Sukhdev faced Capital punishment and martyred on 23rd March 1931 and left a legacy of revolutionary thoughts. Interestingly on the day of their martyrdom, Bhagat Singh got a Book on Lenin from their lawyer Pran Nath Mehta. He was reading that book even while being aware that he cannot finish it, as his hanging was around the corner. 
The New India of His Vision 
His dream of an independent India came true, but the reality is like what he has mentioned many times. Power is limited to some bourgeoise groups and leaders, people are still fighting in the name of religion, farmers and workers are on the lower steps of society and today also we have an almost similar scenario as the country was facing during British times. In the case of the lockdown due to the COVID-19 pandemic, we saw thousands of people walking endlessly for their native villages in sheer desperation, humiliation and fatigue, while our leaders led comfortable lives with all amenities. Wherever we look, we can easily find stories of inequality and oppressions, which tell us that Bhagat's concerns were right. 
Communal hatred and violence are frequent on roads and get a hype from technology driven masses. Social media is full of illogical hateful narratives against various communities and women. Recent Delhi riots show us that we are still struggling with communal tensions. Even mistrust among communities is high and fundamentalist forces are on the rise.
The situation of farmers is also not very good, now when farmers are on roads against the recent Farm Bills, they are facing police atrocities. When they stand for their rights and question rulers, they are being kept in jails.
Let us not forget that the HSRA had also opposed trade dispute and public safety bills, when Bhagat and B K Dutt exploded bombs in the assembly to raise their voice and used the court and the jails as their platform to give justifications that they were not just bullet driven youths but they had a plan of revolution. In free India too, there are laws by which anyone can be put in jail without trial and activists who are questioning the government are being convicted and sent to jail. In the recent times, we have seen how popular anti-CAA protests throughout the country, the Delhi riots or the recent farmers' agitation are being silenced. This certainly calls for a revisit to the dreams, aspirations and ideologies of leaders who we take our inspiration from, such as Bhagat Singh. 
It's time we read and understand thoughts of such freedom fighters and understand that speaking against exploitation is important. It doesn't matter whether those who are exploiting us  are brown Indians or white Britishers. 
This is what Bhagat Singh wrote in his article "To the young political workers" – 
 "……..You cry long live revolution. Let me assume that you really mean it. According to our definition of the term, as stated in our statement in assembly Bomb case, revolution means the complete overthrow of the existing social order and its replacement with the socialist order. For that purpose, our immediate is the achievement of power. As a matter of fact, the state, the government machinery is just a weapon in the hands of the ruling class to further and safeguard its interest. We want snatch and handle it to utilize it for the consummation of our ideal, i.e. social construction on new. i.e. Marxist basis. for this purpose, we are fighting to handle the government machinery. All along we have to educate the masses and to create a favourable atmosphere for our social programme. In the struggles we can best train and educate them."
Mohammad Zafar is working in the field of science education in district Uttarkashi of Uttarakhand.