HIMACHAL PRADESH | Sumitra Murmu had come all the way from Jharkhand to Garkhal ( Solan district of Himachal Pradesh) as she desperately needed to earn some money for her family. For some days things were all right as she got employment as a construction  worker. But then came the lockout and suddenly there was no employment and no food. She could not bear to look at her hungry child. Then someone told her that food packets were being distributed to stranded workers by the Lawrence Sanawar school, a famous school located in this panchayat area.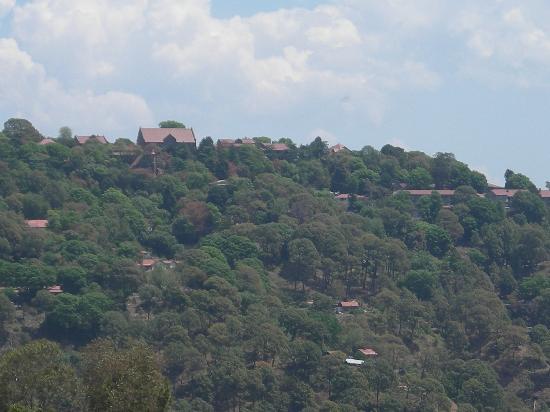 Like nearly 140 other workers Sumitra also received a big food pack containing 10 kg. rice, 5 kg. wheat flour, 3 kg. pulses,3 kg. cooking oil, 3 kg. sugar, 2 kg. salt and 2 kg. salt. Sumitra calculated rapidly in her mind that the food grain and pulse gift will be enough to last till the lockdown period, while the other food items will last longer. And a smile came on her face as she thought that yes, she will also cook something sweet as her daughter had been demanding for several days.
Sarfaraz had come here  to earn some extra money but then got struck up in the lockout. The food gift solved many problems which he would have faced otherwise in the coming days. And he was happy that there was no discrimination here at all, he received exactly the same gift and with the same quiet dignity that other migrant workers received. He was happy that that along with food mask, soap and sanitizers were also provided very thoughtfully by the school authorities.
Tek Chand, a sanitation worker, said his family had been hungry for 3  days and if the food packet was not received their problems  would have worsened very rapidly in the coming days.
In this semi-urban  panchayat area, located quite close to the tourism belt of Kasauli, locals have moved away from several types of manual work such as construction and sanitation. Hence these needs have been met increasingly by migrant workers from Jharkhand, Chattisgarh, Odisha, W. Bengal, Bihar, Rajasthan and other places. The unexpected lockout brought a lot of problems for them and their problems were being discussed by many people.
 It was at this juncture that the school authorities approached Rajendra Sharma, Pradhan of Garkhal-Sanawar Panchayat regarding their plan to help stranded migrant workers and anyone else facing hunger and deprivation. The panchayat helped the school to get in touch with the workers and others who most needed this help. 
The help came at a time when these persons or households had exhausted their meager fallback resources and were really at their wits' end regarding how to survive the remaining days of the lockout.
This famous school has an earlier tradition of reaching out to the needy as the school had been reaching out to inmates of TB treatment centre and orphanage, and students were encouraged to serve food to weaker sections with their own hands on certain days . The students also contributed shram dan for sanitation work in a nearby village, apart from contributing in terms of materials and other costs.
The headmaster Himmat Singh Dhillon has been very keen about this initiative . He says, "  Giving back to the community , particularly in difficult times, has been at the core of our educational ethos." The old Sanavrian society, consisting of former students and teachers, headed by Maj. General Kulpreet Singh ( Retd), has also been very supportive in this initiative.
The distribution of food and protective/sanitation materials was marked by dignity and careful observance of social distancing. The occasion was also used to communicate essential precautionary and protective messages, particularly at the initiative of the school bursar.
Bharat Dogra is a freelance journalist and author. His most recent books are Protecting Earth for Children and a collection of Hindi poems titled Kathin Daur Mein Ummeed.