The outbreak of the novel coronavirus has been creating a havoc across the world as almost all countries are grappling with a quick splurge in cases and the unavailability of controlling mechanisms. 
But despite its massive destructive powers and its ability to make the whole world bow before it, the coronavirus outbreak has surely done something that we haven't been able to achieve in the longest time. 
The outbreak may have brought the global economy to a standstill but it has surely proven beneficial for the health of planet earth, as lesser pollution and cleaner water bodies are being recorded everywhere across the globe!
Latest satellite images from the European Space Agency have revealed that India has been able to significantly decease its emissions during the ongoing 21-day lockdown. This has brought about a significant loss of nitrogen dioxide spots in the atmosphere.
Scientists throughout the world have been sobering a pattern that links the decreased levels of nitrogen dioxide with decreased human activities in a particular region.
Nitrogen dioxide is largely emitted by human activities such as motor vehicles, power and industrial plants etc. 
Even China and Europe had earlier recorded a reduction in their nitrogen levels due to shutdowns that had been implemented in those regions. Both NASA and the European Space Agency(ESA) have linked the decrease in the levels of nitrogen dioxide with an effective decrease in the usage of machines, factories, vehicles and industrial units in these regions.
As far as India is concerned one would find a significant reduction in the levels of nitrogen dioxide due to the ongoing economic shutdown in the nation. 
This indicates to the reality that the economic shutdown due to the novel coronavirus has been very very successful in effectively bringing positive implications for the atmosphere, especially for a country like India where rapid transformation in quality of the atmosphere has been noted. 
There indeed has been a significant reduction in the pollution levels in the country even according to the data produced by the Central Pollution Control Board Report.
Travel restrictions and the shutting down of industries and factories for the period of 21 days has had a special contribution in the reduction of pollution levels in the country. The major sectors that contribute to growing pollution levels in India are transport, industries, construction activities, power plants, biomass burning, road dust resuspension and residential actives.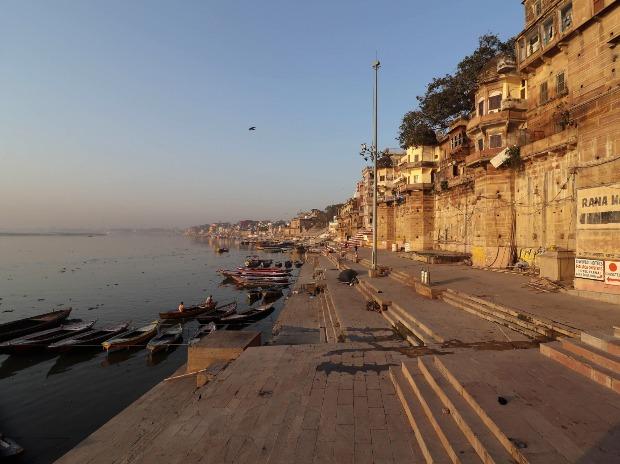 Moreover other activities such as the operation of DG sets, restaurants, landfill fires etc have also contributed to the rising pollution levels in the country.
The ongoing strict travel restrictions and shutting down of all essential industrial activities including all the sectors that are primarily contributive of air pollution in the country has brought about a visible change in the quality of the air across many cities in India and has been responsible for the improvement in its atmospheric conditions.