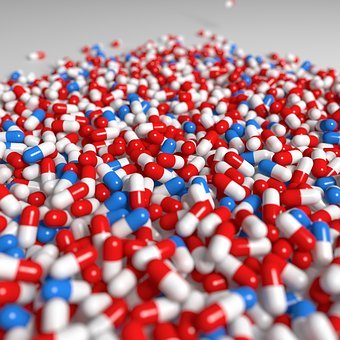 We all know that India is presently exporting critical drugs such as hydroxychloroquine, paracetamol as well as well as azithromycin to more than 20 countries to help them fight the COVID-19 pandemic. India has been exporting these critical drugs to several countries like the US, Bangladesh among a host of other countries. India is exporting these essential drugs to over 20 countries  under two categories, commercial and humanitarian aid.
The sources suggest that India plans to supply these drugs to more than twenty countries such as the US, Brazil, Spain, Germany , Bahrain, Nepal, Bhutan, Afghanistan, Seychelles, Mauritius, Israel, Canada, Australia, New Zealand and some countries from Africa.
The Modi government had planned to donate these drugs to some of the members of the SAARC, Africa and Latin America but it will be selling the drug as a commercial product to countries like the US and a few other European countries.
The authorities suggest that India is currently in the process of providing humanitarian aid in the form of pharmaceutical supplies and other items which included HCQ and paracetamol and is also processing the requests from other countries. These countries will be given the drugs based on their availability in the country and the urgency of the need on a commercial basis.
The medicines and drugs will be sent to these countries in different batches based on when they placed the order and the urgency with which they require the drug. The countries which had put in requests in early March will get the first batch of consignment and eventually it will be sent to all the countries that had requested for the drugs.
The Ministry of External Affairs issued a statement in which it said, "A lot of requests for HCQ were already there and taking into new domestic stock and requirement while keeping a sufficient buffer, a decision was taken by the Group of Ministers to release some surplus medicine for export purposes."
He also added that presently the country has three times more supply of hydroxychloroquine than what was needed for domestic consumption.
It was only earlier in the week that American President Donald Trump had said that the US had at present, 30 million doses of hydroxychloroquine and a large portion of it has been procured from India.
During the press beefing at the White House, President Donald Trump stated, " I want to thank Prime Minister Modi of India for allowing us to have what we requested from him before the problem arose. And he was- he was terrific. We will remember it."
Israeli PM Benjamin Netanyahu and Brazilian President Jair Bolsonaro have also got ahead and thanked PM Narendra Modi along with other for sending hydrocychloroquine, an anti-malaria drug which is believed to be an effective treatment for curing COVID-19.
Thus while India is continuously battling COVID-19 back home with a drastic increase in the number of positive cases since the last week, it is really interesting to see how it is winning accolades from other nations across the world for providing critical drugs in these moments of crisis.  However, it is important to ask whether while supplying drugs under the categories of humanitarian aid and commercial need, whether India finding itself internally equipped to deal with a pandemic of such a great magnitude?