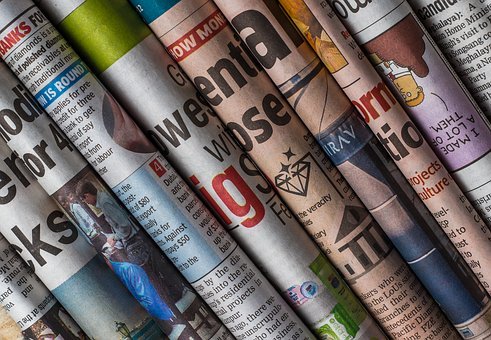 This is a time when the whole country is working towards fighting the coronavirus pandemic and various sections of the population are finding it extremely hard to cope up with the economic stress.  Many people have lost their livelihoods and sources of income, companies have laid off people in large numbers and many working in the unorganised sector are at an unprecedented loss. Media organisations too have not been exempted from this crisis and are laying off and cutting the salaries of a large number of employees. Several media organisations have gone ahead and cut down the salaries of their employees and even asked many people to leave in recent weeks following the harsh impactions of the lockdown on the Indian economy. The National Alliance of Journalists(NAJ) and Delhi Union of Journalists(DUJ)have accused many media owners of using this phase of the nationwide lockdown due to coronavirus as an "excuse for retrenchment and arbitrary pay cuts."
In a statement that had been issued by the organisation, they said that the novel coronavirus was a "national crisis and the pain of dealing with this crisis must be accepted by the media companies and their shareholders, not passed on to vulnerable employees."
Are media companies using the lockdown to "lockout" vulnerable employees?
In the aftermath of the lockdown, like the rest of the economy media houses too have suffered a severe blow. Many media owners have gone ahead and claimed that the lockdown has so severely affected them that it is becoming impossible to keep up with the production and distribution costs. The number of advertisements and circulations have also been drastically impacted. They therefore justified measures such as laying off employees are minimising their salaries. The journalists' unions also expressed deep worry and concern looking at this trend and vehemently opposed the move by media organisations. It also added that it was in 2016, when media misused the demonetisation decision of the government for the mass retrenchment of employees and the same thing was being done today in the context of the lockdown.
The union also said that it was indeed ironic that a well established group such as the Times of India Group was firing employees at such a time of crisis. The NAJ-DUJ President S.K. Pande said, "It is reprehensible that the richest media company, the Times of India Group, should resort to firing employees although it can well afford to keep them on the payroll. Employee cots are a small percentage of the huge profits the company males. Those sacked now include people who have dutifully worked for them for over two decades, contributing to the growth and wealth of the company.
The newspaper group has closed its Sunday magazine . Indian Express cut down the salaries of its employees from 10%-30%. The NAJ-DUJ also raised concerns about the woes of employees working in the electronic media and said, " We wish to point out that hundreds of journalists across the country are currently rising their lives and persons to report news about the spread of the virus and the impact of the lockdown. Some employees at the Times TV studio have reportedly contracted the virus and their colleagues have been shifted to a different location to carry on their work. Journalists today are frontline warriors and deserve supply in doing their jobs. Instead, suede pay cuts and sackings are destroying the more of media persons today."
Several news channels have also laid down their staff members in recent past, the list included News Nation Network. 
It is important to acknowledge the fact that by laying off and sacking their employees, these media organisations have ignored the PM's appeal made to big media organisations. In several recent addresses, the prime minster had urged these media organisations to show empathy and neither deduct salaries nor sack employees in these hard times. The NAJ and the DUJ have expressed solidarity with the plight of journalists and media persons who have been left without employment in these hard times. They have also gone ahead and demanded from these media agencies to restore the salaries and the jobs of all the people who had been asked to leave.