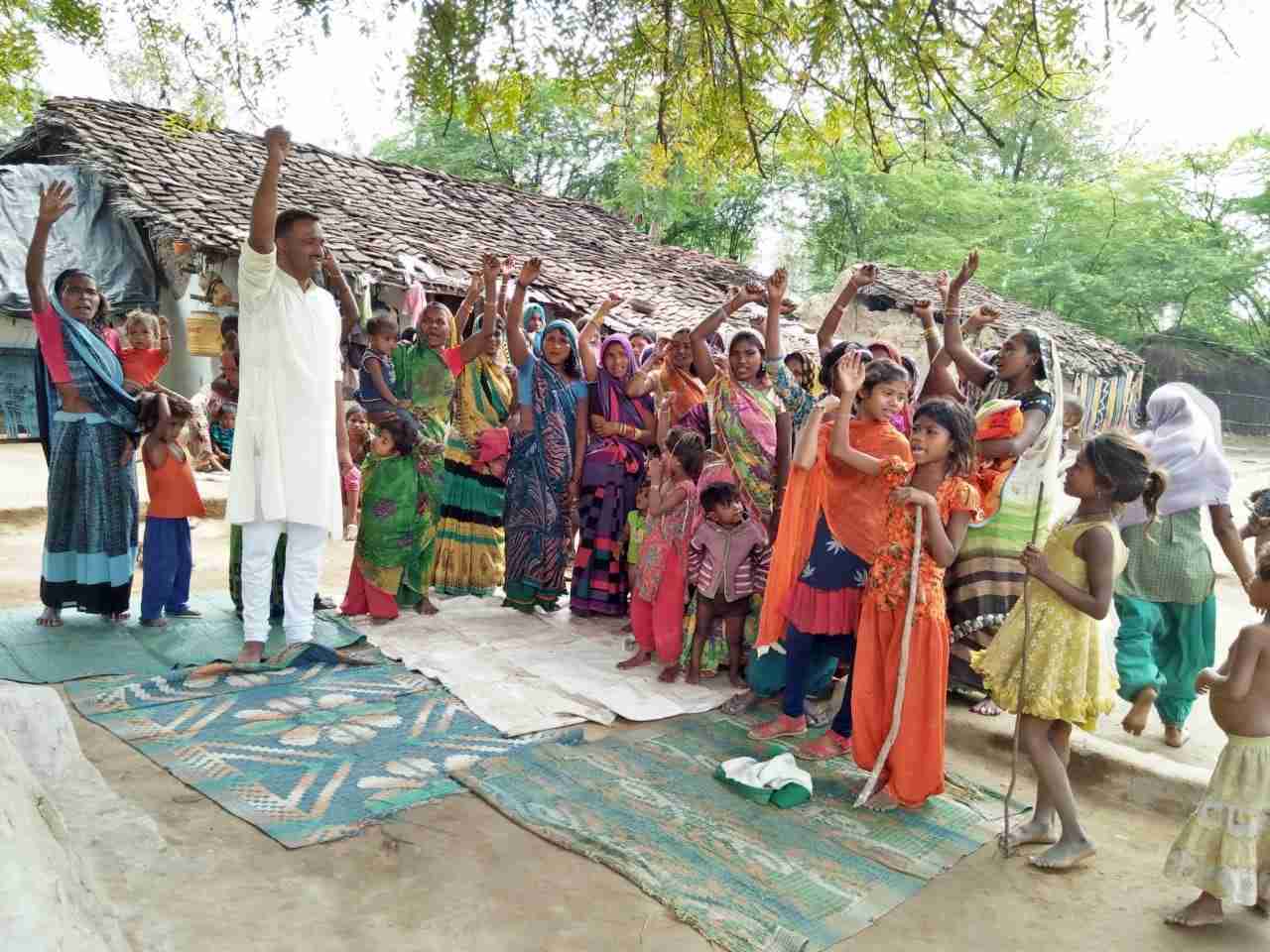 Like any child who laughs easily, Roshni burst into a loud laugh in her class. Smack come a heavy slap on her tender cheeks, and she could not laugh in her school for a long time after this.
Aman had an even worse experience. He was just not abused but also beaten up badly in village.
Anuj's mother has still not forgotten what happened to her child. When he returned from his school, his foot was almost dislocated as a result of the beating he got from a senior student.
All these are recent experiences of children of Kuchbandia, a community listed as a scheduled caste. This is one of the most marginalised communities of Banda and Chitrakut districts (Bundelkhand region of Uttar Pradesh).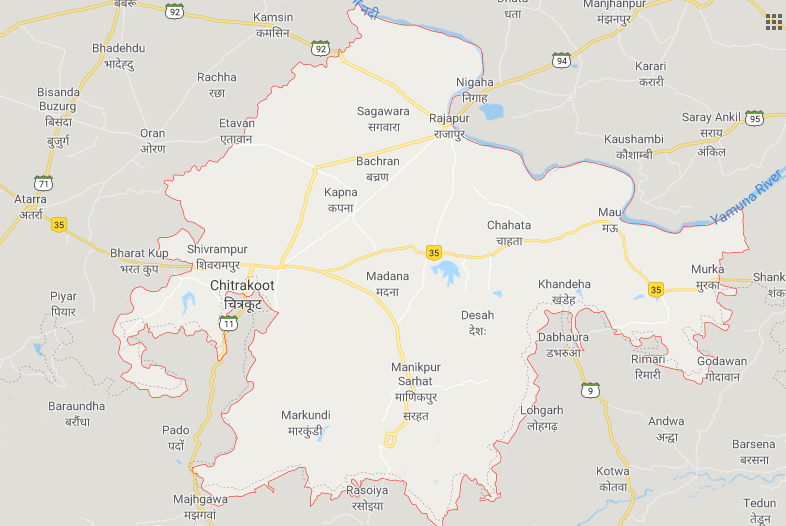 A recent visit to several hamlets of weaker sections in these two districts revealed several such cases of discrimination against children of some neglected communities. As a result of this as well as the distance of schools from hamlets of poorest people, a large number of children of these hamlets do not go to any school.
In Dafai hamlet (Karvi block) inhabited by Kol tribals, for example, about 70 percent of children do not go to school. In Masuri Kherva and Khamera hamlets of Kuchbandia  (Mahuwa block) community, the number of children deprived of school education is even higher.
In Jarva Chauki hamlet  inhabited by Muslim households, children go to school but  community is unhappy about discrimination, as well as the long distance and hazardous road.
Neha, a mother, said that when she and other women of Muslim community of this village visit the school, they are refused a seat.
Some discriminated communities complain of children facing discrimination at the time of being served the mid-day meal, being denied the front seats or being roughed up and discouraged.
These problems may not exist in all schools but are frequently seen. On the other side, we also heard praise of specific teachers who are above such discriminatory practices and encourage them.
On the whole, however such discriminatory practices prevail to a disturbing extent, and should be a cause for serious concern.
While the longer-term task is to create a more inclusive, non-discriminative and equality-based school education system, as an immediate and short-term measure community education centres within the hamlets of the weakest sections can be set up using, whenever possible, teachers from within the some community. This can be taken up in those hamlets where over 50% children do not go to existing schools. Vidyadham Samiti, an organisation working for the rights and welfare of the weakest sections has initiated a small effort in this direction by planning three education centres in three hamlets of weakest sections, two inhabited by Kuchbandia community and one by Kol tribals. Other related steps are also being taken.
In fact March 23 had been fixed for the inauguration of these schools but due to the corona virus related factors the entire effort had to be postponed. Everyone is hopeful of going ahead once other normal schools open. Raja Bhaiya, the co-ordinator of these efforts, says, "We see a lot of potential even in these stop-gap efforts as children should not remain entirely devoid of education. If they have to join a more inclusive school at a later stage, they will need some initial education to enter the school. Hence these centres can play a very useful role."
"We do not have a project to support this work," Raja Bhaiya says, "but we are going ahead any way on small donations."
Maya Devi, A Lok Manch fellow who has helped to mobilise these communities says, "" These are among the poorest communities but there is a very strong desire among mothers that children should be educated." 
Ranjana Kol, who has been selected as one of the teachers of this effort, is one of the few educated women of her community. She says, "I am going to encourage even the elder girls to attend the class as several of them do not know alphabets yet. In fact I will even welcome women." 
"No one should be deprived of education," she adds with a flourish.
Ranjana appears very weak in appearance, but she is very strong in spirits. Children gather around her, and they all shout slogans.
"Will your school also have songs and music?" I ask her.
"Yes it will have songs, and it'll have joy," she declares.
Bharat Dogra is a freelance journalist who has been involved with several social movements and initiatives. His recent book on survival issues and people's response titled Planet in Peril has been published by Vitasta, Delhi.