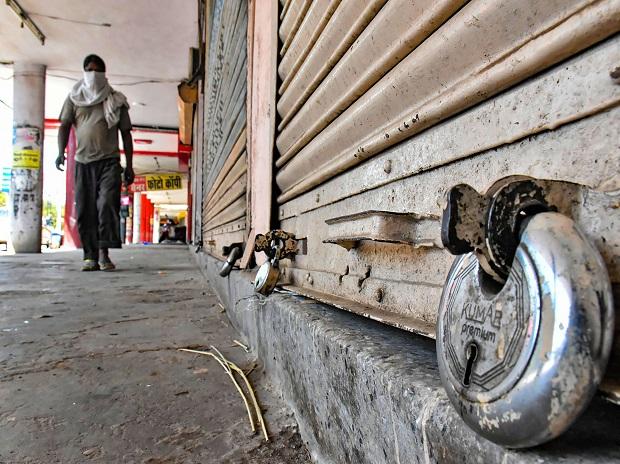 India is presently grappling with the coronavirus pandemic like never before as nearly 7,500 new cases have been recorded. It is in this context that PM Narendra Modi is holding a conference today with chief ministers of all the states and Union Territories to discuss the next course of action and decide whether 21 day nationwide lockdown which is up to 14th April. 
There are chances that the lockdown will be extended.  While PM Modi was addressing all the chief ministers, they were all seen wearing home made masks during the call. 
Last week, the Prime Minister had said it was unlikely that the lockdown would be lifted in one go and the priority f the Modi government was to save and read out to every life. 
The PM would make a final decision keeping into consideration all the aspects and holding discussion with experts. 
PM Modi held a similar conference with CMs of different states wherein he urged them all to "formulate a common exit strategy to ensure staggered re-emergence of the population once the lockdown needs" on April 14. 
He also emphasised the need to continuously monitor and maintain social distancing as much as possible.
While most of India's states are relying on the Centre for a call on extension of the lockdown, Punjab and Odisha have already extended restrictions in the state till the end of April.