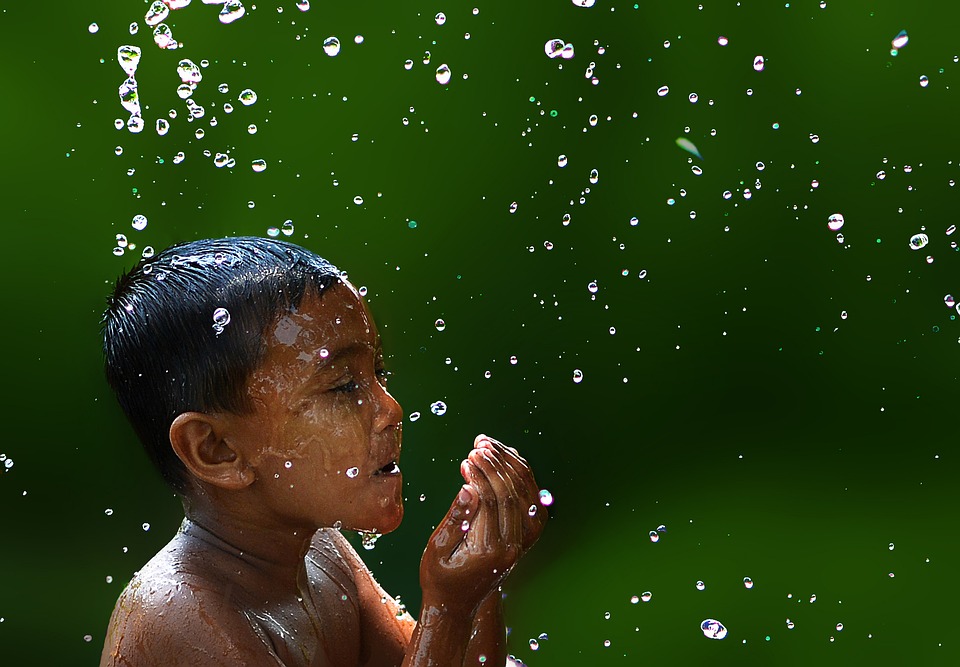 One of the things that we are being told time and again as the country battles the coronavirus pandemic is that as a precautionary step we should all wash our hands with soap time and again. While for most of us, this may seem like a common and everyday affair which we would hardly see any difficulties following, for a large section of the Indian population such is not the case. Hand washing is indeed nothing short of a luxury for a large section of the Indian population and this article explains exactly why. 
Over the last five years, the central as well as the various state governments have worked hard towards improving sanitation across both rural and urban India. The upcoming five years too have been dedicated to furthering the cause and this time by paying special attention to the project of increasing house water connectivity. 
It would be hard not to notice the laudable implications of these sustained efforts and the improvements that they have brought about to the country's sanitation scenario but what we need to understand is that there is still a long way to go. 
What becomes a specifically important challenge before the nation-state is to deal with settlements that are informal in nature and continue to fall outside the ambit of such state-initiated efforts due to roadblocks or the inadequate availability of space and infrastructural access.
The failures of policies in the past or their inability to bring about drastic change have erected grave problems as far as mitigating and dealing with the COVID-19 today is concerned. 
India has an age old inadequacy of public health care services and the lack of hygiene and sanitation measures only enhances vulnerability to disease and susceptibility to infections. Population density, lack of mechanisms for waste disposal or treatment, lack of hygiene associated practices accompanied by the lack of social awareness have made it increasingly difficult to deal with the coronavirus, especially at the fringes. 
Lack of living hygiene, day to day activities that restore cleanliness of the body and the surroundings, an awareness on the negative health implications of filth and muck in informal, dense and impoverished settings has made them far more vulnerable to infections today. It is time that we give such a crisis, an informed and immediate thought. 
A long haul before the COVID-19 vaccine finally arrives
Many drug makers across the world such as Sanofi, Johnson & Johnson and Modern Inc. are busy researching on and working towards the production of a vaccine against the novel coronavirus. But they all predict that such a vaccine could be out in the market not before 12-18 months and even when it is out, it would be out in limited quantities. When we look at this time frame we must realise that it is indeed a long haul before we could have access to such a vaccine and until then we may have to find our own way through the pandemic.
The need of the hour is, for the Narendra Modi led government to ensure that slums get access to clean and portable water through emergency channels and mechanisms for sanitation assistance are urgently brought in place by expanding the application of the Disaster Management Act, 2005. The government must also work towards bridging the possibility of collaborative and flexible ways to mitigate the virus and avoid the possibility of it growing to a degree that is beyond the nation's management capacity.
Slums and urban ghettos have poor access to water and sanitation amid the lockdown
It would be wrong to say that the Indian government has no experience in proving for emergency water and sanitation in post-disaster situations. We can recall that after the massive floods that shook Kerala in 2018, the government provided massive water and sanitation assistance to the communities which were affected through innovative water and sewage treatment units along with kits for family hygiene. Even during mega events such as the 2019 Kumbh Mela we saw how the government arranged for an additional 120,000 toilet blocks and water kiosks for the access of millions of people who had come for the event at Prayagraj. What is the problem in adopting such an approach now? If such an approach is followed then there is no doubt that high density informal settlements and slums will be in a much better position to deal with the outbreak of the coronavirus. This could be done in many ways like-
The maintenance and supply of personal protective equipment(PPE)to the people who supply essential supplies such as those working for sanitation. This would help contain the spread of the coronavirus.
A mass distribution drive where people will be given free soaps and sanitisers and sensitised on the importance of using them regularly. Frequent hand washing can only happen if ample soaps are available at the disposal of the user.
Creation and maintenance of portable and pre-fabricated toilets such as those conceptualised by Pune's innovative Washroom on Wheels concept. This would be particularly meaningful in high density areas such as urban slums. This would help check congestion caused by a large number of people forced to stand in close proximity due to the limited facility of toilets or availability of public taps. If this is done, we can be in a much better position to follow the social distancing protocol.
Distribution of menstrual hygiene products
Installation of ample points for water throughout the settlement for washing hands, and cleaning up oneself. Moreover, there is a special need to pay attention to the supply of portable water in these settlements especially as the summers are approaching.
Maintaining the infrastructure that is installed through frequent plumbing, sealed bathroom drains, back-flow valves and planned disposal of faecal water and material.
These are some of the ways in which the Indian government can ensure that the sanitation infrastructure is extended to urban slums and high destiny informal settlements. This can be an important move for the country's mitigation strategy.
It is not only for the phase of the coronavirus, but such a sustained project would help India strengthen its ability to defend its most vulnerable groups against a series of communicable diseases. 
Thus it is the need of the hour, to address this challenge and work towards a long term urban public health strategy for the urban poor.