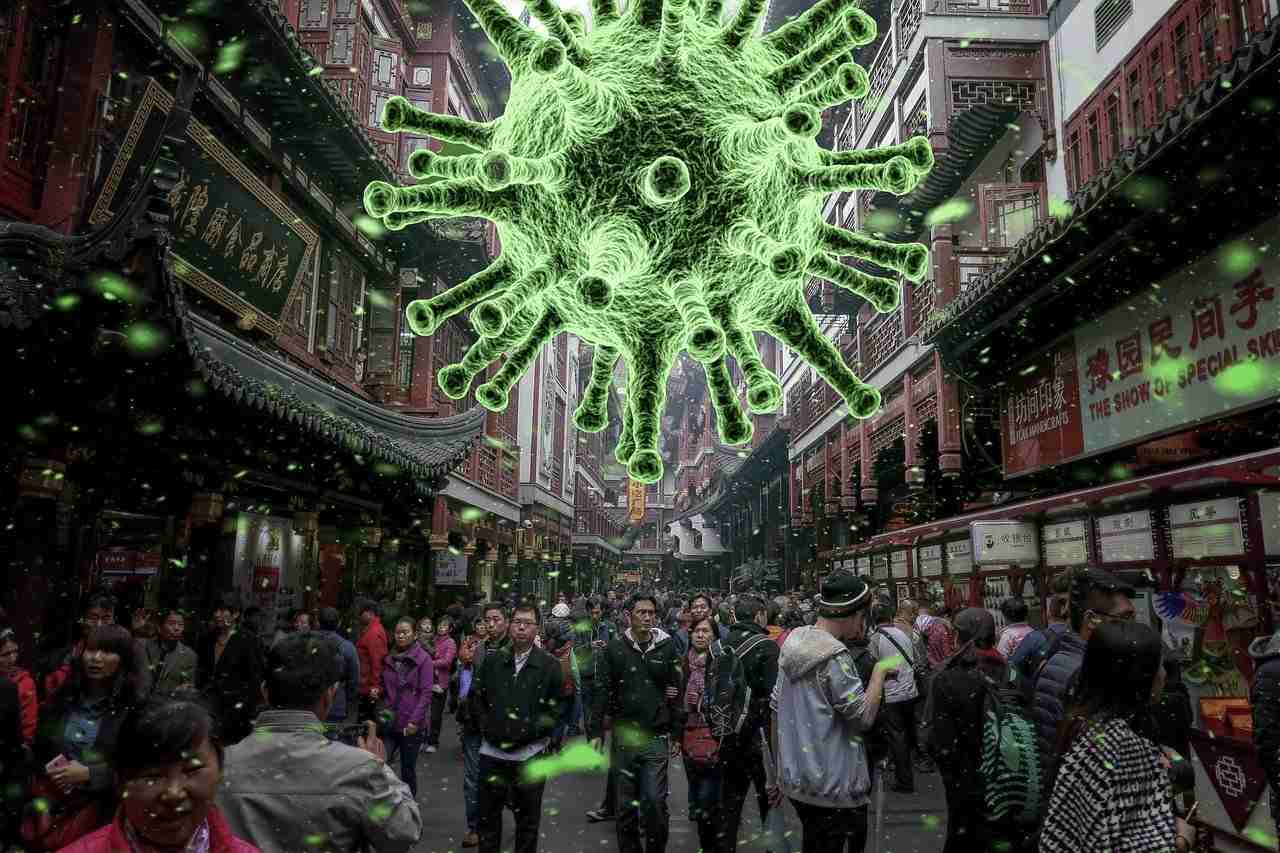 In this global health crisis, the entire world is indeed trying one thing i.e. to save the human race. All acts of discipline, benevolence, generosity and tolerance seems to be the only way forward if there is any chance of defeating COVID 19, which began to spread from November 2019. In India COVID 19, made an inroad amidst political turmoil, with the first case being reported on January 30, 2020. By March 11, 2020 the coronavirus outbreak had been labelled a pandemic by the World Health Organization (WHO).  WHO chief Dr Tedros Adhanom Ghebreyesus said "we're in this together to do the right things with calm and protect the citizens of the world. It's doable," (BBC, 11 March 2020). The message was loud and clear, only a humanitarian approach, with every citizen of the globe as soldiers standing up against COVID 19, could possibly bring an end to this crisis. 
In order to tackle the outbreak of the COVID-19, Prime Minister Narendra Modi announced the world's largest lockdown on 24 March, asking 1.3 billion Indians to stay home for 21 days. Note, "many of the advantages of the Chinese [state] control and of having the health systems of Europe or the U.S. are not available to India…there will have to be a uniquely Indian response to COVID-19" stated Ramanan Laxminarayan, founder and director of the Center for Disease Dynamics, Economics & Policy, advisor to the GOI (sciencemag.org, 31 March 2020). 
No Lockdown On the Mindset
Gradually, as reports of COVID 19, positive case rising began to make inroads, national panic and confusion took centre stage.  It can be safely argued that the abundance of time has aided individuals to become more vocal about their need to find the root cause of this pandemic. Subsequently, disconcerting incidents started to come to the fore:
Case 1: Delhi: Man arrested for spitting at woman from Manipur, calling her 'corona'.
Case 2: Indian flight attendants are being harassed and ostracised due to coronavirus fears.
Case 3: Stigma: the other enemy India's overworked doctors face in the battle against Covid-19. Under complete grasp of the global pandemic, doctors, nurses, and other health care professionals, on the frontline of the battle, are being shunned by others for fear of being infested.
Case 4: Doctors evicted from their homes in India as fear spreads amid coronavirus lockdown
Case 5: Until the cancellation of Ram Navmi celebration in Ayodhya was not ordered by the Uttar Pradesh government, a social turmoil erupted on the lines of religious ostracism.
Case 6: Popular Punjabi singers, Shubhdeep Singh Sidhu aka Sidhu Moose Wala, has penned a song Gawacha Gurbaksh (colloquially translated to lost Gurbaksh), pinning the blame on Baldev Singh for the spread of Covid-19 in the state.
Case 7: Bihar's Migrants Return To Face Stigma, Under-Prepared Medical Facilities.
Case 8: The latest enticement for social ostracisation, has been sparked by Nizamuddin Markaz, becoming the hotspot for the spread of the virus via the attendees of Tablighi Jamaat congregation .
This fresh incident at Nizamuddin Markaz has given news channels an opportunity to turn yet another incident communal. Thereby, it is important to reiterate that news stories may lose their currency in a day or two, but communalism is always current in the media. Logically, the focus of the media ought to debate upon the numerous ways through which India's public health care should be upgraded, or what are the community efforts that are needed to support the government. Despondently, that seems implausible at present.Furthermore, social stigmatisation and ostracisation that Indians in unison are engaging is only hindering the fight against the virus. Notably, WHO has policy document titled Social Stigma associated with COVID-19, that categorically states that "The level of stigma associated with COVID-19 is based on three main factors: 1) it is a disease that's new and for which there are still many unknowns; 2) we are often afraid of the unknown; and 3) it is easy to associate that fear with 'others'. It is understandable that there is confusion, anxiety, and fear among the public. Unfortunately, these factors are also fuelling harmful stereotypes" (pg 1).
India's "unique response to COVID 19" has been through social ostracisation. In a rather political fashion, society has continued to play the "blame game". It is evident that not even a humanitarian crisis can deter the aspiration to be sanctimonious. The best defence to fight this virus is self-defence; defending yourself from any responsibility and keeping your hands clean from the concept of unity. Pavan K Verma Former diplomat & author, The Great Indian Middle Class stated, "The coronavirus pandemic requires a united stand which must involve the right level of enlightened partnership between the Modi government and the people. Both have assigned and specific responsibilities" (theprint.in, 23 March 2020). Social media and mainstream media have become front runners of leading social stigmatisation and creating fear in the minds of the people.  Arguably, the mainstream media has devoted itself to conceal the reality of the poor and the hungry, homeless and migrants for whom social distancing is not an option. The failure of the state machinery in several domains and problems that a developing country like India faces, in dealing with a pandemic of this nature is not being debated upon. What most "literate" Indians fail to understand at this hour of crisis is the fact that stigma or ostracisation can destabilise social cohesion and prompt conceivable social isolation of groups, which will contribute to a situation where the virus is more, not less, likely to spread. "This can result in more severe health problems and difficulties controlling a disease outbreak" (pg 1). 
Also, what protectors of religion and public welfare fail to understand is that by turning a pandemic into a communal battle and social ostracisation festival, the actual issues pertaining to the battle against virus are being side-lined and the words of the health officials and administration is falling onto deaf ears. As a country we will do good to remember that "forty-one health workers in Italy have died from coronavirus since the outbreak there began, as medics work relentlessly to try to turn the tide in Europe's worst-affected country. The virus has infected more than 5,000 doctors, nurses, technicians, ambulance staff and other health employees" (theguardian.com, 26 March 2020). 
India's Tryst with COVID-19
In his speech Tryst with Destiny Nehru had said "it is fitting that at this solemn moment we take the pledge of dedication to the service of India and her people and to the still larger cause of humanity". The need of the hour undoubtedly, is to set aside bias related to political affiliation, religious associations and ideologies. A situation as critical as this demands that the people put their trust in the law of the land. The law in turn has to stick to its fundamentals and take action blinding itself to any social difference. Any perpetrator violating the code of conduct in the context of COVID 19 should face the law, cutting across religions, caste and class boundaries.
Furthermore, a sense of synergy is essential across all communities. The learned and the wise of the communities should lead the way through a scientific temperament, all the while holding close their beliefs, faiths and need to pray. As social collectives, emphasis ought to be on the effectiveness of adopting protective measures to prevent acquiring the new coronavirus, as well as early screening, testing and treatment. The need for humanity surpasses the desires of individuals. This fight has a common enemy, and one person losing the battle will lead to a failure for all. Governments, citizens, media, key influencers and communities have an important role to play in preventing and stopping ostracisation surrounding people from different classes, ethnicities and religious communities. The collective mind of the country ought to understand in this grim situation that "humanity is an ocean; if a few drops of the ocean are dirty, the ocean does not become dirty" Mahatma Gandhi.
Dr. Piyashi Dutta – Assistant Professor, Amity School of Communication, Amity University, Noida.
Syed Mohammed Sadique, pursuing a course in Mass Communication and Journalism, Amity School of Communication, Amity University, Noida.