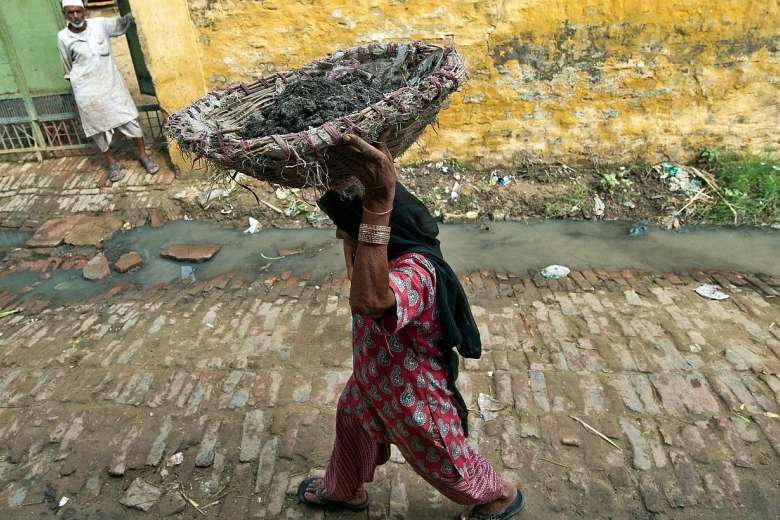 If one were to make a list of the countries that are going to be worst hit by the lockdown, India would surely be among the top contenders. 
According to the latest report of the United Nations, more than 400 million people who work in the informal sector in India are falling deeper into the shackles of poverty. The reason for this seemingly deeper crisis is the economic lockdown that has been imposed in the country for three weeks due to the outbreak of the pandemic. 
The United Nations warns that the country's poor is in a terribly bad crisis and it may lead to "catastrophic consequences" and is even expected to wipe out more than 195 million full time jobs or 6.7% of working hours globally in the second quarter of the year. The United Nations labour body has issued an important warning to India.
The International Labour Organisation has even gone ahead and declared the coronavirus pandemic as the worst global crisis since the World War II.  
Director of the ILO said, "Workers and businesses are facing catastrophe, in both developed and developing economies. We have to move fast decisively and together. The right, urgent, measures could make the difference between survival and collapse."
We must acknowledge that across the world more than 2 billion people are working in the informal sector mostly in emerging and developing economies and are particularly at a risk, the report said. The COVID-19 crisis is already impacting tens of millions of informal workers.
The concentration of people working in the informal sector and vulnerable to the most negative impact of the lockdown are people from India, Nigeria and Brazil. 
The report by the United Nations said,"In India, with a share of almost 90% of people working in the informal economy, about 4oo million workers in the informal economy are at risk falling deeper into poverty during the crisis. Current lockdown measures in India, which are at the high end at the University of Oxford's COVID-19 Government Response Stringency Index, have shown their impact on these workers inversely and has compelled a large section of them to return back to rural areas."
The report also tells us that this pandemic will have a negative impact on economies across the world and can be expected to wipe out 6.7% of working hours globally in the second quarter of the year. 
This is equivalent to 195 million jobs worldwide.