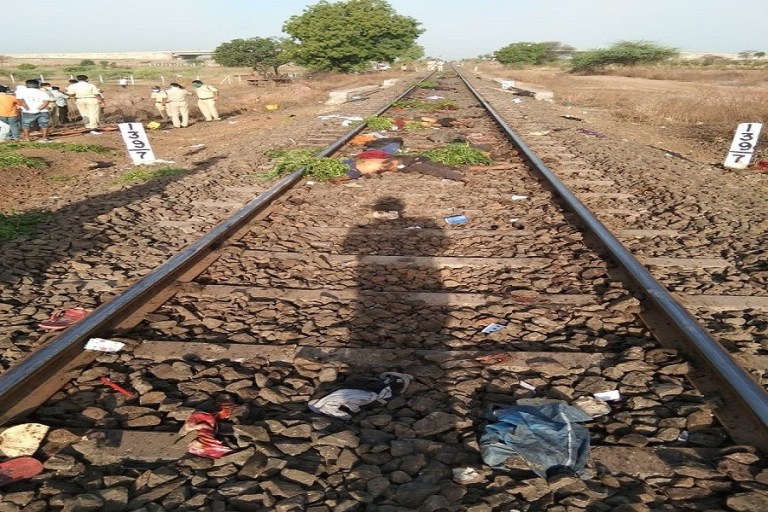 The 16 migrant workers who were crushed to death by a goods train in Aurangabad were so tired after walking for hundreds of kilometres that they fell asleep on the railway tracks. The exhausted migrant workers had initially decided to rest for a while near the railway track but their fatigue and tiredness made them fall asleep and an incoming goods train ran over them at around 5.20 am. These migrant workers used to work at a private steel company in Jaina, Maharashtra and had not got their payments since the first lockdown began on March 24.
These migrant workers were in a survival anxiety like lakhs of fellow migrants who have lost their everything during this lockdown. With no employment or livelihood, nothing to eat and no place to rest in the indifferent, aloof urban centres- they too decided to take the arduous walk back home.
They didn't see another option, how would they survive in the cities without money? They wanted to go back to their families and die, even if they had to in their company.
But fate didn't allow them to reach home and instead they became prey to death by a goods train near Aurangabad.
In another incident from a couple of days ago, at least five migrant labourers were killed and about 15 were seriously injured when the truck on which they were travelling turned over in Madhya Pradesh.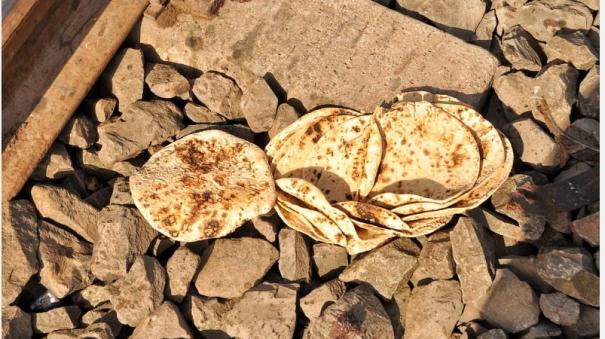 While these two incidences show how workers are dying brutal deaths in the lockdown, these are not the only such incidences and they are not the only people who have lost their lives during the lockdown due to reasons other than COVID-19.
A large population of migrant workers has been rendered jobless due to the coronavirus enforced lockdown in India and have shown utter desperation to go back to their native places.
The group of migrant workers who were killed in Aurangabad had decided to walk along the railway lines to avoid police attention. If one looks at the video clip of the tragic incident, one can clearly see the bodies of the migrants lying on the railway tracks and their meagre belongings scattered all around.
While PM Modi has expressed anguish over the death of the migrant workers due to the train accident and promised all possible assistance to their families in this moment of crisis, but what about hundreds of thousands of migrant workers in different corners of the country who are facing extreme economic hardships and survival anxiety- what about their wellbeing?
The Maharashtra and Madhya Pradesh governments have announced financial aids of Rs 10 lakh and Rs 5 lakh to the families of the diseased, but what about those who had died yet but are on the verge of starvation and hunger amid the lockdown?
The way that we have responded to the plight of migrant workers in India brings to light the extensive and vulgar levels of class inequality, loss of moral compassion and a paralysed political structure accompanied and fuelled by a toxic culture of media.
The lockdown has brought about sudden job loss for more than 12 crore India people and out of these, four crore happen to be just migrant workers. A survey was conducted by the Stranded Workers Action Network and it said that as many as 78% of them had not been paid salary for the period of the lockdown and 82% had not received any ration from the government and 64% have less than Rs 100 left with them.
They have run out of their meagre savings, have no job and they have been left without hope for the future.  More than 1 crore migrant people have registered to return back home. What has unfolded in the last six weeks since the lockdown is the apathy and degeneration of India's migrant class and the absence of strong political will to help them. The absence of a coherent policy response and the non-percolation of relief measures to the grassroots have only amplified the problem. Passing the buck on state governments which displayed equal indifference and chose only namesake strategies to quieten the masses has only gone out and made the paradox clearer than before. India doesn't care for its migrant class.