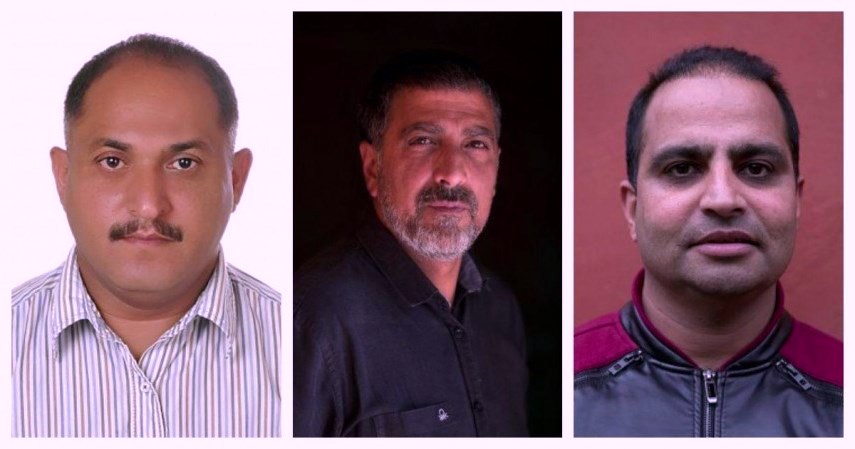 Three photographers based in Jammu and Kashmir have been awarded with this year's Pulitzer Prize for feature photography. The three photo journalists who received this prestigious award are Dar Yasin, Mukhtar Khanand Channi Anand. The citation of the Pulitzer Award read that the award had been given for "striking images of life" by the photographers in what is called "the contested territory of Kashmir" in the aftermath of the abrogation of Article 370 and the bifurcation of the erstwhile state into two union territories on August 5,2019. This was followed by a communication blackout and the total cutting off of the region from the world outside.
The three photo-journalists expressed immense happiness at having received the prestigious award and thanked people for their overwhelming responses.
Yasin and Khan are based in Srinagar and Anand is based in Jammu. All three of them work with the Associated Press, a well known news agency. Everyone  at their organisation said that their winning the prize was a testament to their bravery, ingenuity and team for. Speaking about the hardships of reporting during the shut down in the Valley and the communications blockade, AP stated, "AP journalists had to fund out about protests and other news by finding them in person. Khan and Yasin took turns roving the streets in and around the regional capital of Srinagar, Yasin said, facing mistrust from both protesters and troops. The journalists were unable for days to go home or even let their families know they were OK."
The photojournalists said that the project was particularly challenging because it was extremely difficult for them to upload the pictures from the Valley due to the communications blackout, Yasin also said that they would attempt to spot people travelling out of Srinagar airport and ask them to serve as couriers. Yasin said that such a situation reminded him of the 1990s when militancy was at its peak and he would have his relatives who were travelling to Delhi deliver his films to his office in Delhi.
National Conference leader Omar Abdullah congratulated the winners and said, "Its been a difficult year for journalists in Kashmir and thats saying something considering the last 30 years haven't been easy."
Iltija Mufti, daughter of Mehbooba Mufti also tweeted from her mother's account and congratulated the photojournalists for their remarkable achievement.