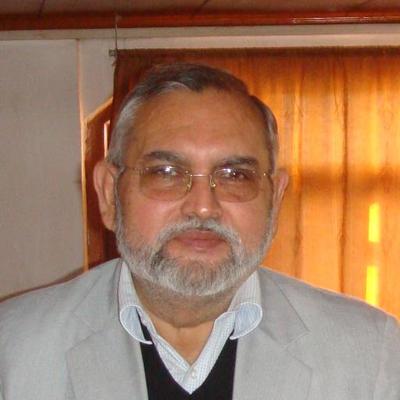 The Chairman of the Delhi Minorities Commission Zafarul-Islam Khan has been booked by the Delhi Police on sedition charges.  He has been booked for sedition merely two days after he allegedly wrote some "provocative posts" on social media. An FIR has been filed against Khan in this regard.  Khan has been booked under sections 124 A(sedition) and 153 A(promoting enmity between different groups on grounds of religion, race, place of birth, residence, language etc and doing acts prejudicial to maintenance of harmony) of the Indian Penal Code.
The complaints based on which an FIR has been filed against Khan allege that he had been writing some provocative posts on Twitter and Facebook with the intent of causing disharmony and creating a rip between different sections of the society. The complaint also alleged that his posts were "deliberate and editions with malicious intent to further hurt sentiments."
Khan went ahead and issued an apology on Twitter for having come up with the allegedly seditious posts. According to the Delhi Police, the social media posts made by Khan in the recent past will also be probed.
In his post, Khan had thanked the government of Kuwait for standing with Indian Muslims. He wrote, " The Hindutva bigots calculated that given the huge economic stakes involved the Muslim and Arab world will not care about the persecution of Muslims in India. " He also wrote, 
" The bigot forget that Indian Muslims enjoy huge goodwill in the eyes of  the Arab and Muslim world for their services over centuries to Islamic causes…"
In his post, Khan also went ahead and said that the controversial religious teacher Zakir Naik was a respected household name in the Arab and Muslim worlds. Zakir Naik is presently being probed by the NIA for his alleged role in terror funding and money laundering cases in India. 
On Friday, Khan issued an apply on Twitter, wherein he wrote,
" I realise that my tweet was ill-timed and insensitive in view of our country facing a medical emergency and fighting an unseen enemy. I apologise for all whose sentiments were hurt."