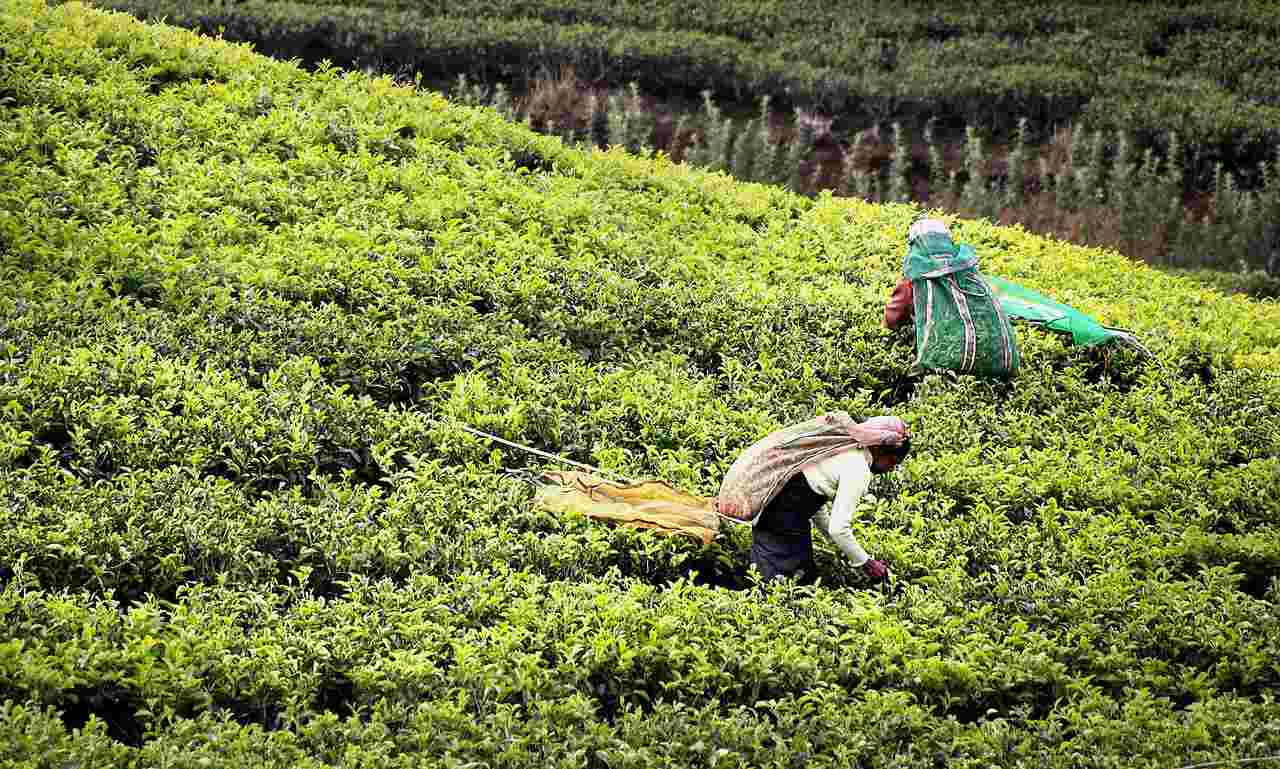 The ongoing nationwide lockdown has really brought about unprecedented hardships for India's migrant workers. The lockdown has meant a threat to sustenance and economic hardships that knows no limits. Migrant workers largely depend on daily wages for survival and have little or no savings to see them through these terrible times, and in the absence of alternative arrangements there is a looming threat to survival. Amid this crisis, in Tamil Nadu tea plantation workers are being forced to work without any preventive measures or adequate packages meant for relief. Let us look at how tea estate managements are treating these migrant workers amid the lockdown and what it has to say about the pathology of the unequal and insensitive social order that we find ourselves in.
Tamil Nadu's Tea Plantation Workers are Working Without Protective Gear 
Tamil Nadu's Nilgiri Hills and Coimbatore districts are known for tea plantations and their ability to provide employment to thousands of people. More than 15,000 tea plantations workers work across the tea estates in these districts and in this lockdown period, they are working without any protective gear. The government had been requested by the big corporate players in the state to open up the tea estates and allow the commencement of work and so the government has given in to the pressure and opened up various tea estates. 
The government has opened up these tea estates at a time when the number of coronavirus infected persons is growing every day. As of April3, 102 people tested positive for coronavirus in the state of Tamil Nadu, the total number of cases in Tamil Nadu stands at 411. 
These workers are toiling in the states night and day as the country finds itself amid a total lockdown. If they refuse to come to work, they will lose their jobs and therefore be left penniless in these economically vulnerable weeks. 
These workers are compelled to work without any safety arrangements, no preventive measures have been ensured to protect them. They haven't even been given hand sanitisers and masks. According to reports from the ground, certain trade unions functioning in Tamil Nadu which are dependent on corporate managements are appealing to these workers to return back to work. The managements of these factories have allegedly made their workers sign an affidavit which says that they are working voluntarily.
Bowing Down to Corporate Pressure: Money Matters More than the Life of Ordinary Workers 
The government of Tamil Nadu did announce a series of relief measures for the construction and auto workers who were registered with the welfare boards. But the paradox is that more than 75,000 tea plantations workers for whom there is no welfare board in the state have been left to toil and struggle at the tea estates without any safety measures even amidst the pandemic. 
Apart from Tamil Nadu, other states that are known for their tea estates are West Bengal and Assam and in both these states, the government has refrained from permitting factory owners to resume work. 
It is clear then that the government in Tamil Nadu yielded to the pressure of the corporate lobby and decided on opening up on tea industries unlike in other states that could restrain from bowing before corporate pressure.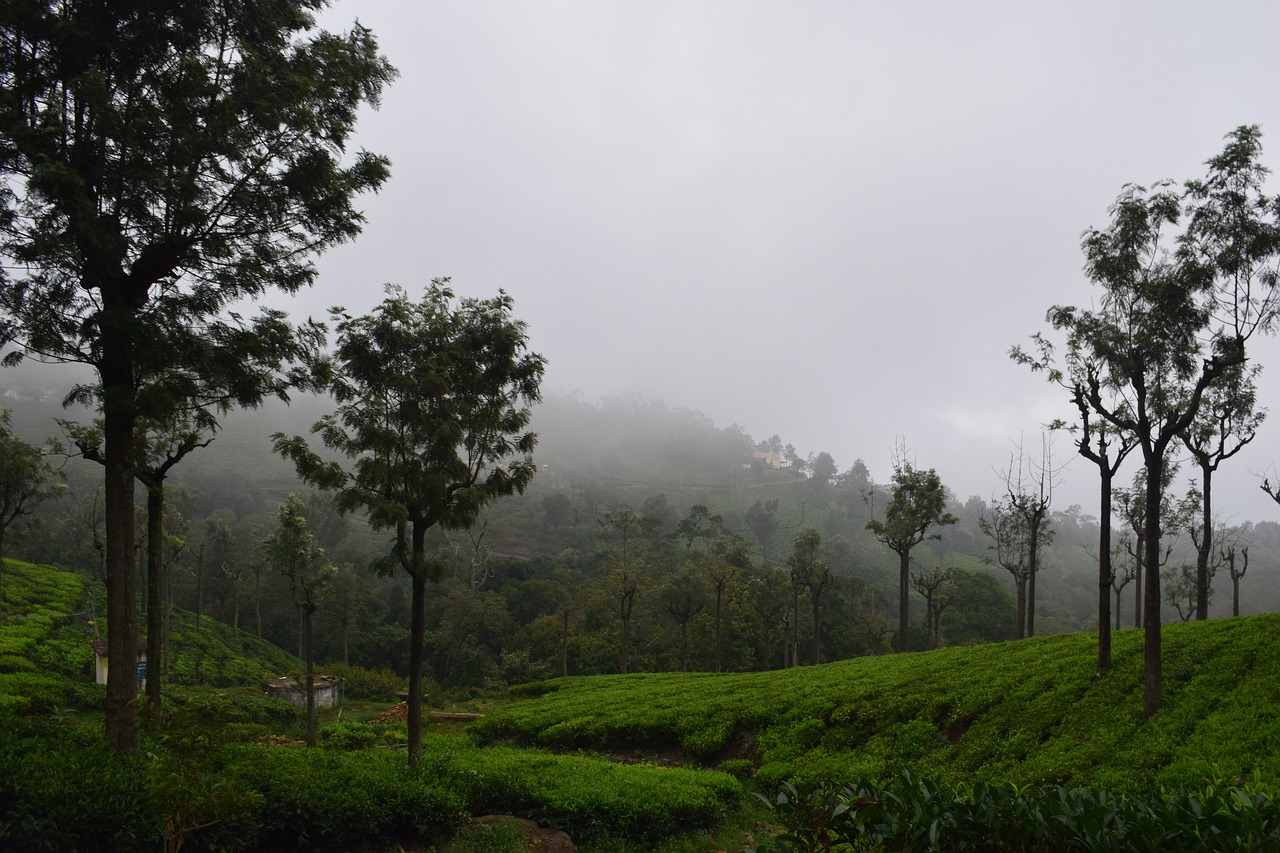 There are about 11 big tea manufacturing units located in the Nilgiris and the thirst for profit has compelled them to operate despite the lockdown. 
This has also led to severe compromises on the safety of workers. What has added to their woes is the fact that they are unlikely to get any relief packages because there is no welfare board for vocing their demands or fighting for their rights.
Workers Toil in Tamil Nadu's Tea Plantations Amid Lack of Safety Measures
It wouldn't be wrong to say that the corporate companies can be seen taking clear advantage of the economic vulnerability of the workers and is thereby forcing them to work, even if it means putting their safety to risk. 
There is clearly no concern or measure that has been taken keeping their safety in mind. What is further ironic is that these workers are being made to sign an affidavit which says that they are working voluntarily and are not under pressure. It also asks them to sign on a bond that says that the workers are themselves responsible for their safety and the company cannot be held responsible in any way. 
In most cases these workers have not even been given sanitisers or masks to protect themselves from the infection while at work.  When there is maximum fear of getting infected, these companies are using the workers just to maximise their profits.
Hunger is a Bigger Threat than Coronavirus Itself
Workers working in Tamil Nadu's tea estates know that not coming to work or staying back home in the name of safety is not an option for them. If the coronavirus does not kill them, starvation certainly could and that is why they are braving the odds and coming to work without fail. 
But what is interesting to note is that, the majority of trade unions in Coimbatore depend on the management for memberships. There is an arrangement of deducting membership from the wages of these daily wage earners and this is how these trade unions work.
 Such an arrangement compels these trade unions to follow the orders issued by the management. These management had ordered these workers to return back to work as soon as possible or face the loss of their jobs. They resumed work as soon as the orders were issued in the absence of alternative sources of earning. They are being compelled to put their lives at risk for the sake of mere survival.
No Relief for Toiling Workers 
These workers are people who are dependent on their daily wages even for two square meals a day and they cannot afford to let go of their source of employment even if it means exposing oneself to the threat of infection. In many tea-estates, the workers have not been getting their payments regularly.
 Defying the orders of the management and not returning to work is not an option for them because it will mean losing their jobs forever. 
This is nothing else but a twin attack on their existence. 
The loss of livelihood accompanied by the threat of catching the coronavirus infection are twin attacks on the workers in the tea estates. While the government has turned a blind eye to their needs and their exploitation, the struggles and pathetic life condition of these workers seems to get worse with each passing day of the lockdown. 
These workers who earn a daily wage of Rs 327 are left with no choice but to resume their work even if it means putting themselves at an unprecedented risk. But which is really a greater risk for the workers, starvation or the coronavirus itself?