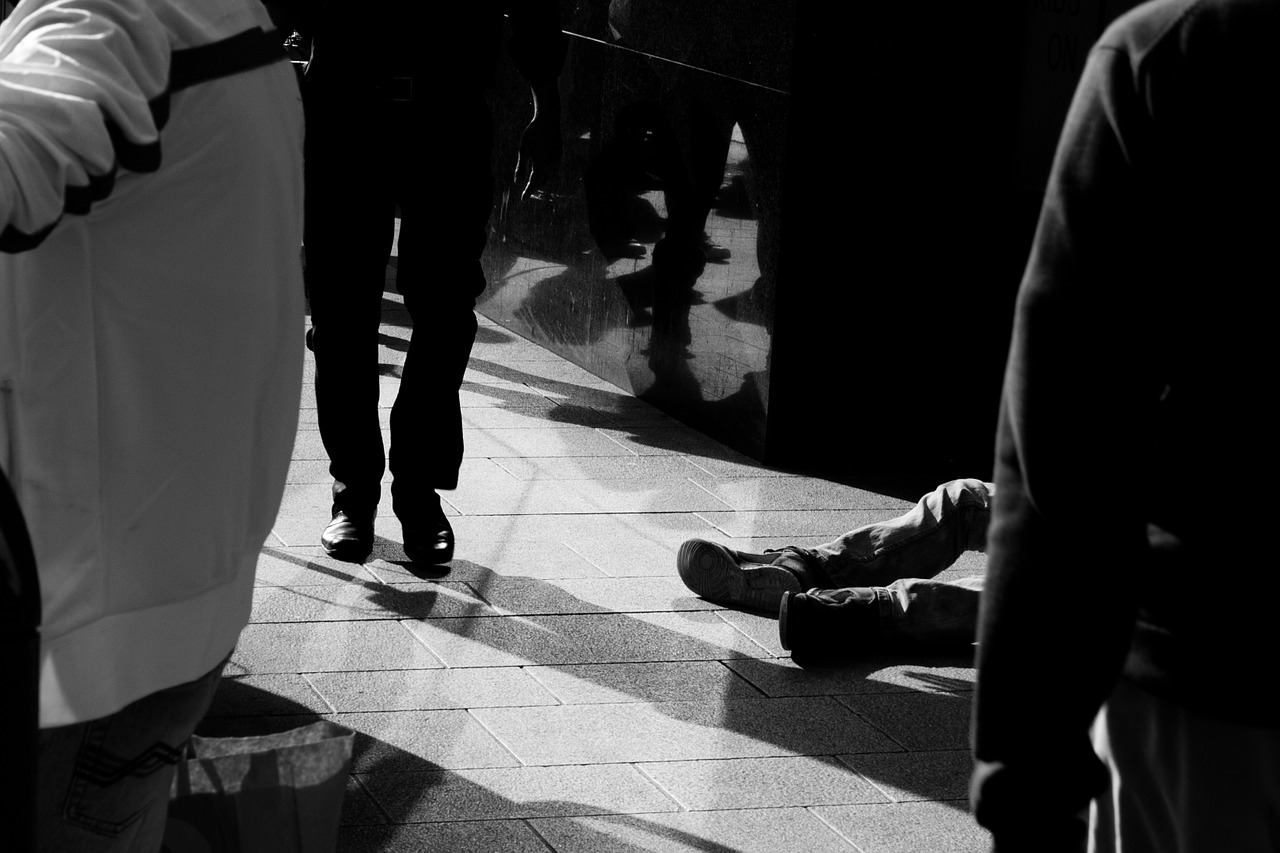 It is high time that we begin to show some sensitivity and concern for the millions of Indians who are suffering amidst the lockdown and finding it increasingly tough to sustain themselves due to extended periods of financial crunch. India is the world's largest democracy and is presently witnessing the longest complete lockdown in its history and this surely has unleashed a series of problems for its economy and has affected its poor most adversely.
In the absence of employment opportunities and meager saving already exhausted, thousands of migrant workers have been flocking the Indian streets demanding dignity. While many have undertaken long arduous walks on foot to reach back to their native villages, many have been crushed to death in road accidents or have succumbed to hunger and fatigue while some others have been run over by a goods train as they lay exhausted on rail tracks.
The point that we must keep in mind is that the lockdown had been announced to prevent the transition of the novel coronavirus but the movement of a large number of people will imply that the virus can find its way to the poorer rural parts of India where it could do the most damage. The fact that social distancing isn't being maintained as thousands of people are jostling each other is evident in images of migrant workers waiting for trains and buses to ferry them across states or outside ration shops to receive their daily supplies.
All this could clearly have been avoided had we prepared ourselves for the crisis in advance and utilised our resources better to mitigate the crisis. Minimal quarantining and testing has added to the crisis and the already fragile and inadequate medical infrastructure has increased India's vulnerability to infection.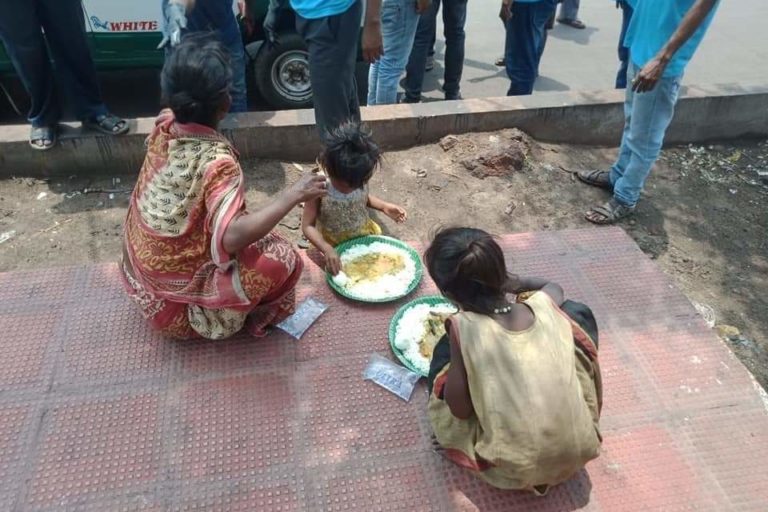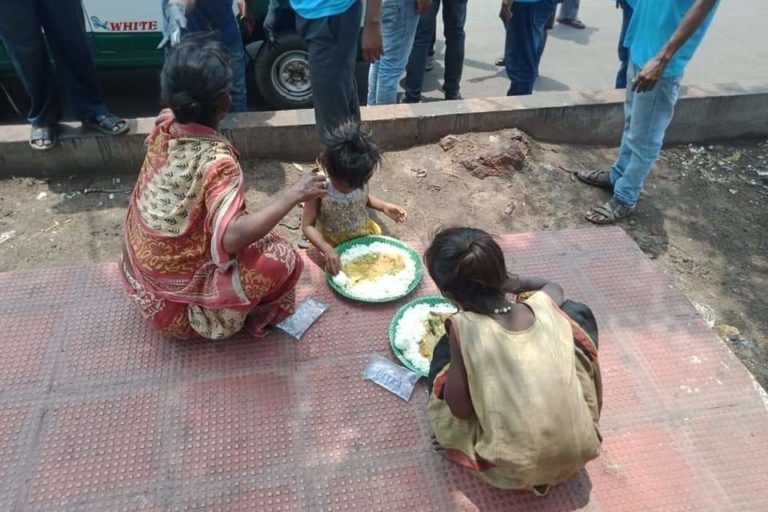 This goes on to reface the callousness inherent in the Indian state apparatus and the inability or lack of will of the ruling establishment to recognise the anguish and hardships of the daily wage earner, who is completely dependent on daily earnings for survival and is at the end of the economic spectrum. This group of Indians has always been absent from the government's imagery, from its political and ideological agenda and of course from its list of priorities.
Successive governments have claimed to set up welfare schemes for the poor, for farmers and workers in the informal economy but even today they remain at the fringes of the Indian economy.
Those who can be seen walking on India's highways are the urban poor and migrants who have hardly received anything out of the welfare schemes simply because they moved out of their villages where they vote and received the food ration. But what are they to do in their villages where employment is scanty and opportunities limited?
But relying on the welfare and relief measures in the cities didn't exist as an option for them because they are not considered its beneficiaries and therefore they have no option left but to pack up their belongings and leave. The scenes that played out after the lockdown was announced- policemen brutally beating up poor and homeless people moving on the road, an exhausted 90 year old lady walking for hundreds of kilometres without food or water, migrants being hosed down by a chlorine solution and little children dying of hunger despite a plethora of welfare and relief measures- are truly an example of an inadequate Indian state machinery. It wouldn't be wrong to say that in India we have an ineffective combination of authoritarian instincts with democratic liberties and this makes us ineffective to fight for minimising human suffering amid the coronavirus pandemic.
What becomes exceedingly clear then is the fact that the coronavirus pandemic has made it very important for each one of us to come out of our comfort zones and help out the needy amid the lockdown. To ease the crisis and to aid the government in what it is doing, it is important for individuals to reclaim their sense of agency and work for alleviating the miseries of the poor and helpless. We have to acknowledge the fact that only the privileged can afford being locked up indoors and with this privilege comes a lot of responsibility. While many of us have a steady income and savings and our food supplies are enough to help us survive the particularly challenging weeks ahead, there are many who are on the verge of death due to hunger. People dependant on daily wage earnings are the worst hit, here are a coulee of ways in which we can help out people who are the most vulnerable amid the lockdown.
It is important that like the many civil society organisations and concerned citizens who are coming out to help the needy amidst the lockdown, we too do our bit to make life a little easier for those who are the worst affected.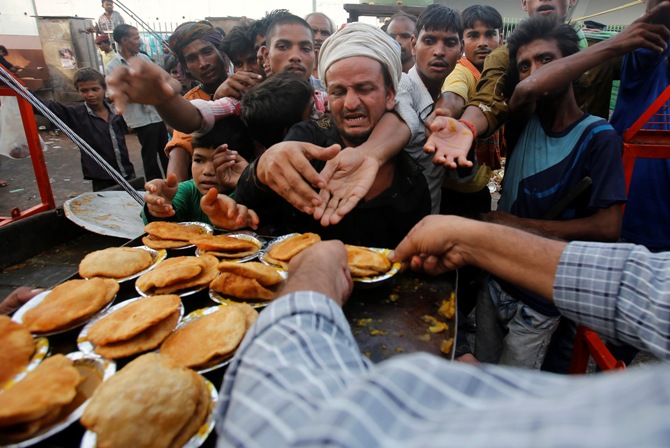 Raising funds online and supplying food and medicine to the migrant workers or homeless persons is an important way to ensure that no-one goes hungry in a locality, it is important that we don't sack/cut down the salaries of those working as domestic helpers, drivers, watchmen, gardeners and other house-keeping staff even if we might not be availing their services at the moment, generate community funds for creation of family kits of essentials including dry ration and personal care materials for those in need, providing soaps and sanitisers along with masks to those who are returning back to work in the absence of options, providing meal kits containing rice flour, rice, pulses and edible oil are also some of the other ways in which each one of us can come out of our comfort zones and help out India's poor.
The coronavirus pandemic has brought life to a standstill and has impacted all of us but the strongest beating has been received by the migrant class whose very survival has become endangered.
With effective governance and active citizen support, we can mitigate this crisis but are we ready to leave behind the cocoon of comfort?