Bulbbul has been directed to be a very sharp, poignant and relevant film. It is fashioned to be a film that is powerfully and unapologetically feminist in its approach and tells its story with the intricacy and detailing, that has been rare in much of what we have so far seen on online platforms. 
This is a film about a young woman who has been wronged by the society and her trials and tribulations to make meaning of the rest of her life. The story and narrative element in the film have retained their characteristic thrill and layered meanings right from the beginning till the very end. 
The film features very talented and enigmatic artists and performers such as Rahul Bose, Parambrata Chattopadhyay, Tripti Dimri, Avinash Tiwari, Paoli Dam among others.
The film revolves around the life of a woman who has been wronged by society and the journey she undertakes to find back her meaning, and how those around us respond and react to her unique ways. The film asserts the idea that a beautiful woman is often considered to be 'dangerous', more so if she seems to be content and happy on her own and doesn't seem to depend on male company to get solace or feel protected. 
The society isn't very used to young and independent, content and confident women who seem to be willing to take charge of their own lives, have their own minds and don't depend on the opposite gender to be happy in their lives.  Director Anvita Dutt does a remarkable job in her debut film and we cannot emphasis her film-making and storytelling skills enough. The film is set in 19th century Bengal and belongs to the supernatural horror genre to tell the story of a young child bride whose longing for a kindred souls and deep kindness pulls her into dangers she isn't quite familiar with. 
The role of the child bride is played magnificently by Bulbbul(Dimri), she is a free-spirited little girl who loves to relish the freedom of the maternal home as she climbs trees and plucks mangoes from the mangrove. Her freedom and childishness make her the most chirpy and happy little kid around but things begin to change and alter as she is required to turn into an obedient bride to a husband Indranil(Rahul Bose) who is much older to her. 
Indranil resides in a massive haveli with his mentally challenged twin brother Mahendra(played by Rahul Bose, again), his sister-in-law Binodini(Paoli Dam) and his younger brother Satya. The film keeps going back and forth into events that shaped Bulbul's life.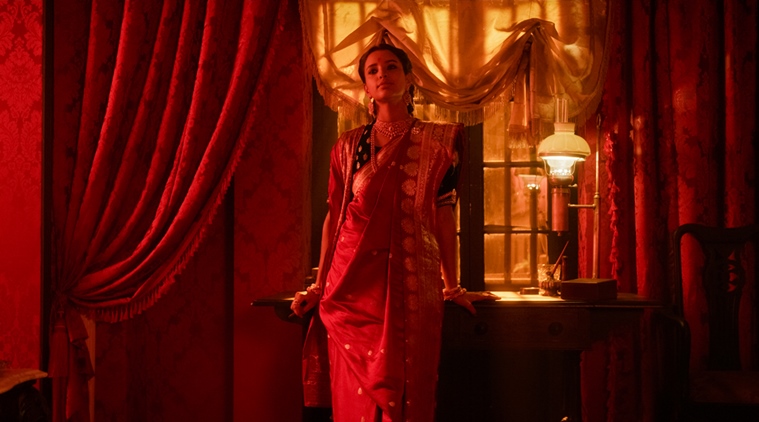 The film does full justice to the horror genre and makes sure that every moment is full of suspense and thrill.  
The film opens in Bengal in 1881, and the scene is that of a wedding where a young Bulbbul is being married to a grown man, almost half a century before the first law banning child labour was passed. 
While they are on their way to the husband's home, Bulbul's brother-in-law, Satya, tells her a strange story. The story is about a chudail or a female demon who lives around their ancestral home. She has her feet facing backwards and is always thirsty for human blood. In the next scene, Bulbbul is waiting for her husband in their room and then she is visited by her husband Indranil and his intellectually disabled brother Mahendra. 
From here we are taken twenty years into the future and things have drastically changed by then.  
The little child bride is now the lady on the mansion. Young Satya(for whom Bulbbul had by then developed a soft corner) is returning from his studies abroad and is being driven through the forest on a horse-drawn carriage, where the driver warns him of the dangers caused by the chudail that continue to haunt the neighbourhood as strange noises emanate from the dark. 
When he reaches the mansion, he lights up a candle and looks around for his family. He meets the love of his life, Bulbbul and reunites with her in happiness. But we discover that Indranil no longer lives with them and Mahendra has passed away due to a mysteriously violent attack. 
His wife now adorns a shaved head and has to live away from the house. Bulbbul wears a steady, almost cruel smile on her face. But the secrets that unfold through repeated flashbacks remind us of what happened in between and we begin to sympathise with her.
Satya begins on a journey to investigate the series of mysterious murders, solely of men, which are attributed to a chudail in his village.  It gradually becomes evident that while Bulbbul suffers atrocities at the hands of the others, she develops feels for Satya and that she is the chudail. She does give some hints at this truth but others seem unable to pick up the clues or figure this out. The cinematography, the dialogues and screenplay make sure that the audiences stay invested in the film till the very end. While Bulbbul could easily have been made more spine-chilling and scary, it is certainly engaging enough to keep you asking for some more.