The air conditioned offices, the well designed buildings, the luxurious bungalows, the middle-class houses in which we are escaping from the coronavirus are built  by the sweat and blood of labourers. The food grains which we are consuming are grown by the toil and efforts of farmers. The masks and protective gear which we are wearing are made by the traditional craftsmen and tribals. To ensure not a single individual remains deprived of food and essentials, rigorous efforts are made not so much by the government but by the NGOs and Panchayats of a few states. Let us look into the lives of these saviours and know more about them and their problems.
The Migrant Labour Force
Labor historian, Jan Breman talked about 'aborted transformation' in mid- twentieth century India where 'footloose migrants' leave the villages for cities in order to seek work, but are forced back time and again, setting them on a journey with no destination, which is indeed true today as well. Today the world is facing the worst economic situation since the Great Depression of 1929. Amidst the global pandemic, 450 million people in the unorganized workforce are not taken care of from the very beginning. On 26th of March, 2020, a financial package was announced, but contained no relief package for migrant labourers.
On 31st of March, a petition was filed in Supreme Court seeking wage compensation for workers during lockdown. But on 21st of April, Supreme Court disposed off the petition of wages for migrant workers because it was satisfied with the government efforts. Also there was an indictment of unilateral decision taken by the central government, without any consultation with state governments which was blankly ignored.Government of India's Status Report by the Solicitor General, Tushar Mehta stated-"Pradhan Mantri Garib Kalyan Yojna (PMGKY) takes care of daily needs of every poor person which includes migrant workers as well as their respective families in their original villages, there is no necessity for migrant workers to to rush to their villages."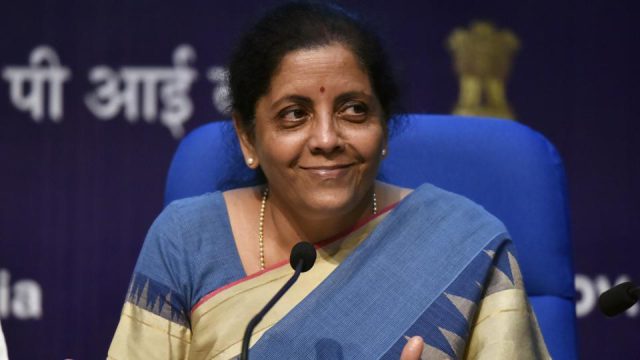 The financial package (PMGKY) announced by Finance Minister, Ms. Nirmala Sitharaman, had nothing to offer to migrant workers besides the fact that the current rate of hunger and distress clearly exceeds the rate of relief. Food distress is very high, 50% of workers had rations left for less than one day, while access to government rations had been consistently poor, especially in Maharashtra, Delhi and Haryana. On the other hand, about 77 million metric tonnes of food grains are in the FCI warehouses. Also the holding costs are more than giving rations to the needy as claimed by the report of Stranded Workers Action Network (SWAN), a group of volunteers connecting relief to workers stranded across India due to COVID-19 lockdown. This hypothetical situation overtly indicated the reluctance of government to provide help to this vulnerable section of our society.The report also stated that with no cash relief for migrants, 64% have less than Rs. 100 left with them. More than 97% (out of 10,383) have not received any cash relief from the government. More than 99% of the self-employed have no earnings during this period which include street vendors, rickshaw pullers, etc.
Also the crucial point which is to be highlighted here is the fact that neither one nation nor one ration card will suffice, as migrants fall between the cracks. Instances of police brutality, discriminatory treatment by the virtue of their being from Bihar and Jharkhand, besides the fact that migrants include and are accompanied by little children, pregnant women and many who are fasting during the month of Ramzan turns the humanity upside down. One of the migrant labourer from Bihar speaks-"from one roti, one meal, our plight is being made fun of, photos are taken. They gave two people and clicked photos with ten."Migrant workers want to go home, but their path is blocked by the government. Lockdown has lead to sudden job loss for more than 12 crore people. Of these more than 04 crores are migrant labourers and 82% have not received any ration from the government.  Yogendra Yadav, the National President of Swaraj India said,"The story of the last 6 weeks tells us how to keep poor workers imprisoned without having to pay or feed them." No coherent policy response except an unworkable scheme for construction workers is declared. No ration is being provided to those without ration cards.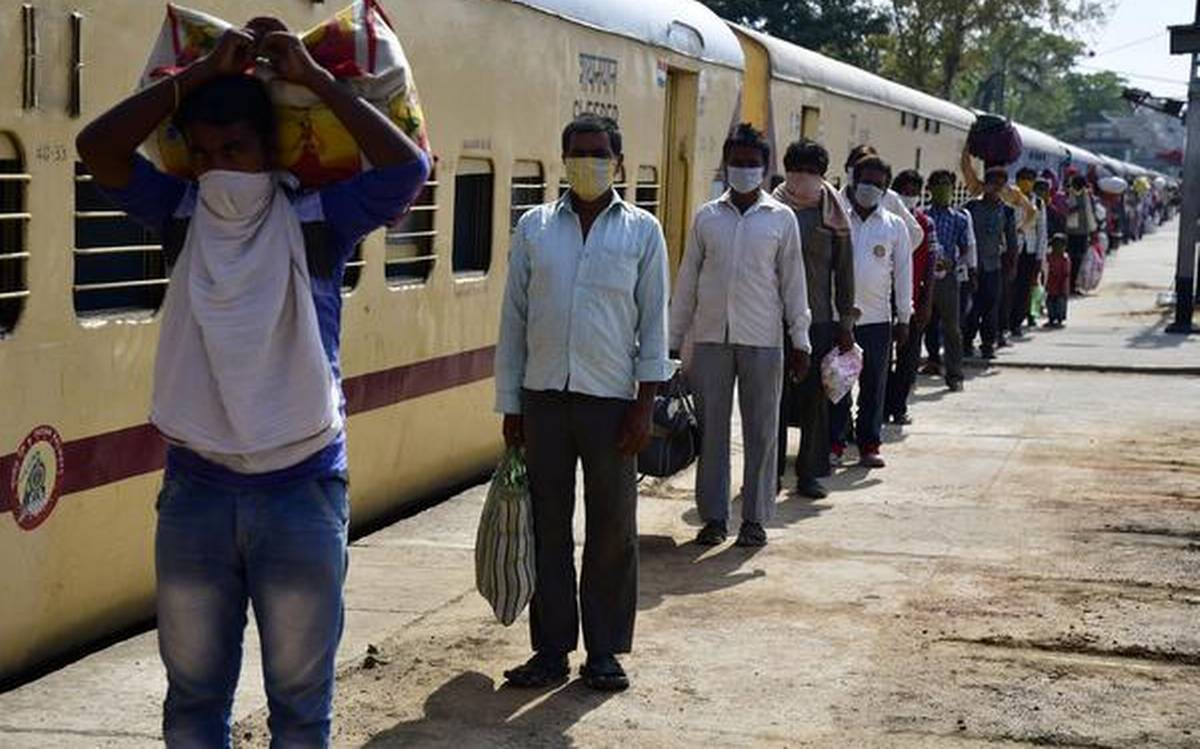 Middle-class children in Kota, Gujarati tourists in Uttarakhand, Andhra pilgrims in Varanasi, foreign citizens, were all were rescued and many of them turned out to be positive and migrant labourers were deliberately left out as if they do not exist. Centre contributing 85% of train fare was non- sense, Indian Railways charged exactly its normal fare for sleeper class plus super-fast surcharge and food charges. Letter of Ministry of Home Affairs stated-
"Shramik trains are not for migrant labourers. Only persons temporarily stranded away from home can use these." It clearly indicates that the migrant workers, the cheapest labor, are indeed the glorified slaves of our time and the state is inventing ways to keep and maintain that.As stranded workers and vulnerable families run out of food, cash and patience, citizen led initiatives, civil society organizations, NGOs, and student organisations had served 30.11 lakh meals during the first phase of lockdown. The figures kept on increasing in the further phases in which, Gujarat NGOs fed 93% of the people who were provided meals, while the figure was 92% in Andhra Pradesh.We even can't think of what laborers are facing and how they are feeling in the country built by their own hands. In Bidhal Village of Guhana, Haryana, a worker who received help from SWAN says-"Madam, the pradhan did come and give us grain but he also said several things… that we would be made to clean the drains in the village in exchange for the grain…we didn't like this…we will remain hungry but will not approach them for help again".
In another documented instance, a worker fell prey to banking rules that are inherently anti-poor. Rekha Devi, originally from Kanpur, lives in Lalkuan, Delhi with her husband and four children. The youngest child is 5 years old and the eldest is 14. Her husband works as a daily wage laborer earning around Rs. 250 to 300 a day mostly doing loading/unloading work. The family lives in a small rented room, paying a rent of Rs. 2,000 that was also due. Rekha Devi applied online for ration on the Delhi Government portal, with the application registered in her husband's name. The family is yet to receive any ration from anywhere. She says she had to stand in long queues and sometimes the food finishes before her turn. In these circumstances, cash in hand is a boon because she can buy groceries from the local shop. Recognising the precarity of her situation, the SWAN team transferred Rs. 1,500 to her. However, since Rekha Devi did not have a minimum balance in her account, the bank deducted Rs. 499 from her account as penalty.
Dignity of workers is attacked over and over when they have to keep asking and waiting for basic 'help'. For instance, 18 year old Rahul Kumar said that he has not had food for over 24 hours. Rahul's friend Vikku got some help from SWAN. But Rahul did not want to ask Vikku for help because Vikku has a 18 month old brother and a widowed mother. Rahul Kumar said "Chota baccha hai unka ghar mai. Accha nahi lagta" (They have a small child. It doesn't feel good to ask them for help.")
A learnt sort of helplessness due to delayed responses and rejection has led to a reluctance to approach the government, out of despair and fear. Workers instead rely on help groups like CRY, Goonj, SWAN, etc. to speak to the government hoping the government will listen to such organizations.
Bihar was the first state to introduce an app based transfer of Rs. 1,000 to migrants stranded outside the state. Jharkhand introduced a similar app through which stranded migrants can get upto Rs. 2,000. The apps are clunky and resolving technical issues takes time. For instance, in the Jharkhand app, in the absence of a stable network, the additional step of entering a one time password (OTP) just adds another layer of complication. The requirement of a selfie and Aadhaar card match requires a smart phone with a good working camera which is not within reach of those most in need. There has been a time lag between migrants getting payment confirmation messages on their phones and money being credited in their accounts, as a result of which many have had to make multiple trips to ATMs under difficult conditions before they are actually able to withdraw any cash. That being said, these two states have been able to provide some immediate relief to stranded migrants and despite the difficulties, 13 lakh people have successfully registered on the Bihar government app.
Besides all these, the government tends to forget that the conspicuous consumption of middle- class has become the source of livelihood for many. Because we have stopped employing maids in our houses and restricted visiting dhabas, restaurants, chowpatis, pubs, spas, etc., their lives have come to a standstill.
One solution towards this is to have a National Employment Policy, through which MGNREGA needs to be strengthened. Budgets for MGNREGA must be increased by at least four times and make MGNREGA works applicable for the entire year and not just for 100 days. Since a lot of migrant workers in big cities are from small towns, there is an urgent need to boost employment opportunities in small towns. To this end, there is a need to strengthen small towns through a sustainable urban employment guarantee programme.
Food Security, Wage Compensation, Shelters, Housing and Transportation are important relief measures which will help alleviate some of the problems faced by migrants in the short to medium term. This crisis has shown us that a large percentage of our population lives on the brink of vulnerability. This pandemic has shown us that India needs social security for all, and needs it urgently. Food security, healthcare, housing, maternity and old age benefits are the rights of workers. Any law that is formulated must – in its letter and spirit – treat social security as the right of workers. Anything short of that would mean we care only about the work and not the workers.
In place of strengthening the employment opportunities, social security and the welfare measures, M.P. government has suspended many labor laws for the next 1000 days. Similarly, U.P., Rajasthan and Gujarat government had also passed an ordinance exempting businesses from the purview of most labor laws for the next 03 years, taking a step forward in further exploitation of workers that allows the employers in factories to increase the working hours from 08 to 12 hours.
India's Farmers
Recently, farmers have harvested wheat and sugarcane using whatever labor was available to them-be it family members or non-farm workers rendered jobless. But unlike previous great calamities, this time due to the outbreak of corona, the problem is more of demand than supply resulted due to the closure of hotels, restaurants, tea stalls, caterers, meat shops, etc. Producers, the country's farmers are suffering and government's decision to procure the wheat and other produce from farmers is appreciable, especially at the time when farmers need the government.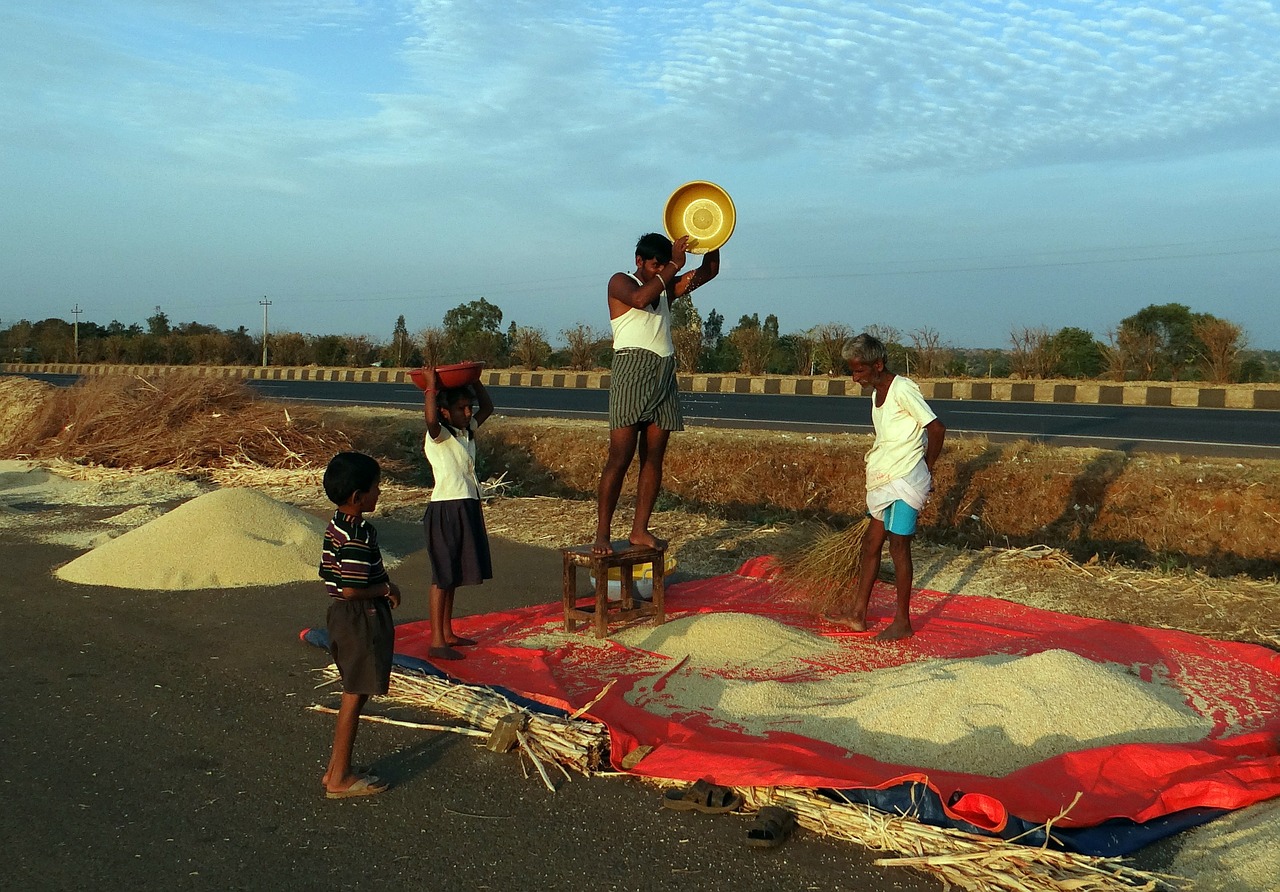 Centre is planning to deregulate the sale of about 6 types of agricultural produce such as cereals, edible oils, oilseeds, pulses, onions and potatoes. Government is also planning to permit a barrier free inter-state trade for farming commodities. Funds worth 01 lakh crore are to be given to agricultural cooperative societies, farmers' organizations, and start- ups for boosting farming infrastructure as proposed by the government.
Centre's efforts to promote contract farming are of great significance, but also involves genuine apprehensions. Contract farming indicates the agreement between a company and a producer under which a particular quantity of food crop, for a particular time period and for a fixed amount will be purchased by the company. Inputs and standards of quality may also be provided by the company (mentioned in Indian Contract Act of 1872).Most of the Indian farmers are small- scale farmers. They have very small lands, about 86% are small land holdings. They do not know how to innovate in these small areas. Corporate people will give impetus to this and will engage farmer in contact farming- resources will be provided by these entrepreneurs, organisations and industrial establishments. In this way, the innovation in farming sector can be introduced.
The issue of post- harvest value involves middleman who takes away all the money and farmers are the major sufferers. But in case of contract farming, it involves direct negotiation between farmer and organization. There are no intermediate brokers and farmers do not suffer because they are paid off losses as well. It also acts as an insurance scheme as organization is bound by the agreement. Loans are also provided by corporate houses to farmers according to contract.This will prevent suicide by farmers- they will get price for their agricultural produce and there will be direct buy back of agricultural commodities. This will benefit consumers, farmers as well as corporate houses. But the major concerns say that all these initiatives require at least two months for farmers to bear fruits of it. This will happen only if there is law in picture. Also the immediate support required is not provided to farmers.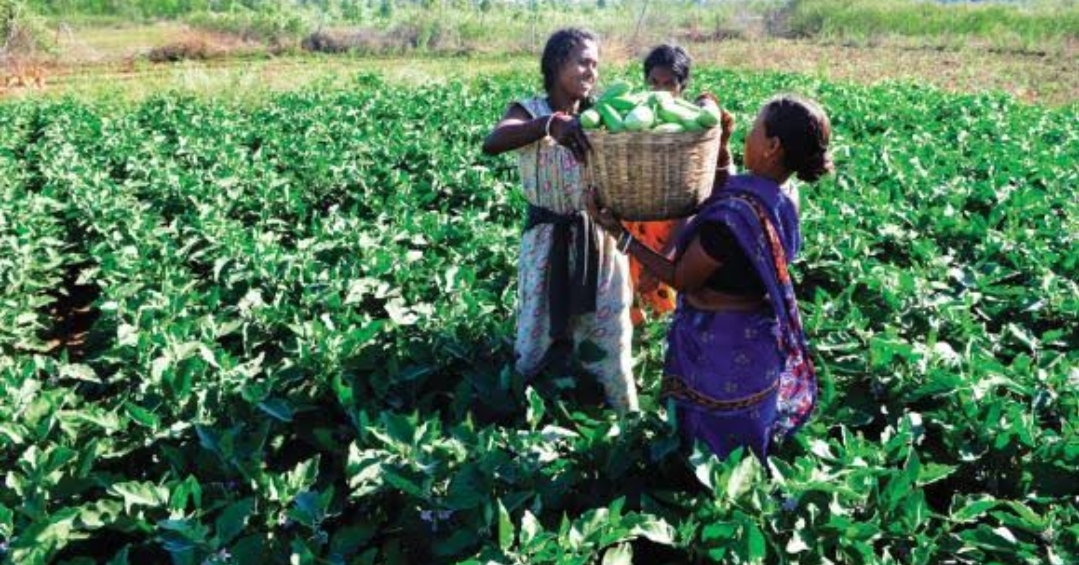 Another major threat in front of farmers preparing itself speedily other than corona virus is desert locust. Desert locusts is a type of grasshopper, an extremely dangerous pest that has the potential to threaten global food security. They are migratory in nature and can migrate to far- off places in search of food. They have the potential to travel thousands of kilometers in swarms. Each swarm contains millions of locust and they are voracious feeders. They feed on multiple plants and crops. They have the ability to destroy entire agricultural fields in just a span of few hours. Also they have the higher rate of reproduction.
UNFAO has labelled the ongoing locust worms across Africa, Middle East and South East Asia as the biggest threat to global food security. It has said "The locust worms have the same potential to affect humanity as the covid- 19 pandemic is currently doing."
Originated in January, 2019 in Eastern Africa and centred in and around Somalia, Kenya, Eretria, and Sudan, migrated to Middle East towards Saudi Arabia and Yemen, moved to Iran and Afghanistan, few months ago entered Pakistan, destroying cotton and food crops across Sindh and Punjab provinces of Pakistan.
Earlier this year, it has crossed over the Thar Desert of Rajasthan as well as few parts of Gujarat. It is about to invade 16 districts of Rajasthan.The other difficulty that has already rendered farmers as helpless is the cyclone Amphan, with power of three hurricanes that has caused irreparable damage to ecologically fragile Sundarbans and its farmers. Mud embankments in Sunderban delta, a UNESCO site were reached by the cyclone. With sea water entering agricultural land, officials now fear more than 02 lakh farmers could be severely affected.
Agrarian economy of Sundarbans is mainly based on rice- based farming on fallow land throughout the year. Sundarbans Affairs Minister Manturam Pakhira says, "Nearly 17,800 hectares of agricultural lands may have been damaged because of saline water from seas entering the farms. In order to rescue and help our producers from such grave situations and calamities, the current plans proposed by the government are not sufficient and require serious considerations very soon, otherwise it will be too late.
Village Panchayats
In the words of Mahatma Gandhi- "India lives in its villages. If villages develop, the nation as a whole will also develop. Our villages should be self-sufficient and empowered."
The Gandhian principle advocates the organisation of gram panchayats at every single village mentioned in Article 40 of the Indian Constitution which deals with Directive Principles of State Policy. These principles declare gram panchayat as a unit of rural local self-governance.A three-tier structure was created by 73rd Amendment of 1993 which stated for setting up panchayats at every village, intermediate and district level. Apprehensions of B.R. Ambedkar were taken into account to avoid perpetuation of caste atrocities. At all three levels, reservations were given for SCs and STs in proportion to their population. Reservation for women for not less than 1/3rd of the seats was also declared at all three levels.
This affirmative action in favour of women has given rise to some grave problems. It has become a growing trend in villages where functions of village Pradhan woman are performed by her husband popularly known as 'Pradhan pati' or 'Sarpanch pati'. Although these laws empower the women, but unfortunately it is husband of the woman who takes all the decisions.In 2003, an expert group was set up on Panchayati Raj Institutions. It was argued that now we have completed 02 decades of PRIs, so it's important to know how these institutions have performed? This expert group was headed by ManiShankar Aiyyar, former minister of PRI at union level. His report said-
 "In 1990's we were spending 7500 crore rupees on poverty alleviation programmes. In 2003, we are spending 3 lakh crore rupees on various poverty alleviation and social security programmes."
The position of India on UN Human Development Index in 1990's is same as in 2003. This trend indicates the notion of 'Treadmill Economics'. Despite spending crores and crores of rupees on poverty alleviation, our position has not changed. This is because we have not entrusted PRIs in implementing the policies. These policies are authoritatively implemented by state governments and the central government.
Kerala and Karnataka mark the exceptional cases. It provides an answer to why the Kerala model should be emulated? In Kerala, PRIs have been empowered. Kudumbashree system in Kerala encourages women in setting up self- help groups. Through these groups, they are empowering other women in Kerala. 65% of all women, those who are elected to panchayats are Kudumbashree members. Kudumbashree has become an incubator for women politics. The PRIs in Kerala have been traditionally providing food, benefits to the needy, education to the poor and marginalized sections of the society. PRIs are at the forefront of public dealing and Kerala's fight against covid- 19.
TR Raghunandan, the former secretary, Panchayati Raj, Government of Karnataka says-"In Karnataka, PRIs members are entrusted to ensure that food, cash is provided to the poor and marginalized. Since, state government officers cannot perform in a lockdown in a particular village, PRIs have replaced these state government employees and they are at the forefront in state's fight against COVID- 19."
Todas, are the tribal pastoral community who live exclusively in the Nilgiri hills. These traditional tribal artisans from the Nilgiris are producing masks with exquisite embroidery to help people fight against the global pandemic.
In a similar spirit, Meghalaya village Quinine Nangladew is latching on to its past for covid- 19 cure. Quinine is a bitter powder obtained from the bark of cinchona tree used to treat malaria, babesiosis, lupus and arthritis.
Khudol initiative is a crowd funded initiative in Manipur ensuring food supplies and the health services for LGBTQI+ Community, HIV patients, daily wage earners, children and adolescents, who are affected by COVID- 19 pandemic. 'United Nations Secretary General Envoy on Youth' has listed Manipur's Khudol (gift) initiative as one amongst the top ten global initiative for an inclusive fight against the pandemic.
All these initiatives and efforts show that the our tribal community is actively engaging itself in our fight against deadly corona virus.
Traditional Craftsmen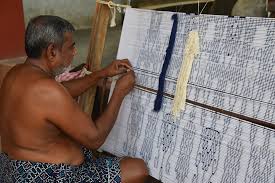 There is the exodus of Indian migrant workers, enduring hunger and despair to go home. In contrast, craft activities in India, invisible artisans of rural India still able to produce stably in their homes. Invoking legislation that would permit the movement of cotton yarn as an essential commodity, they promise in return the production of all the marks and protective gear the nation needs. Handloom weaving and crafts work have solutions for our sieged cities. There is a need for policy makers to rethink the role of weavers in our economy and society.
Gandhiji was not against science and technology when he talked about 'Swadeshi'. He emphasized on spinning wheel (charkha) to sustain economically vulnerable livelihoods and cultural heritage. He was of the opinion to provide employment opportunities to the abundant labor force present in India instead of reducing their potential to work through automation which is not required in a densely populated country like ours.
During this period of lockdown, giant machines of globalized production have come to a halt, but craftsmen, activists are able to continue their production at their homes as a household unit. Data from 300 cooperatives across Telangana and Andhra Pradesh show that the weaving and handloom work is undeterred by the fear of virus. Annapurna Mamidipudi says- handloom weaving has the capacity to absorb to absorb huge work forces, historically when times of demands are high. Karuna Mariam says that until 19th century colonized India, 70% of workforce was of the Dalit caste and traditional Indian weaving is still practiced by millions of craftspeople.
Rural handloom weaver cooperatives and community organizations have come to action in times of crisis- weavers have reorganized themselves in individual family and household units- entrepreneurial collectives that also serve public good who have been forced shutdown in favor of private marketing bodies are also working enthusiastically. It clearly shows cultural ignorance- its own history of outcasting vulnerable communities while achieving scientific stupidity. For activists are engaging with not just handloom weaving, but also with artisanal fishing, tribal bamboo craft, hand spinning, local cotton production. And in this way, the world instead of contracting seems to expand.
During 2008 global financial crisis, when the situation of US and European world powers was cremated, India and China depicted resilience, their economic situation was better than other European powers. Diplomat Shivshankar Menon says, "It is wrong to refer to India and China as emerging economies, refer to them as re- emerging economies."
It is evident that during 18th century, Asia was contributing more than half of the global GDP. It was only because of industrial revolution started in Europe and British colonialism that Asia's contribution to global GDP declined. Post COVID19, Asia will be on the rise and US will be waning because Asian countries (South Korea, Singapore, India) have reacted and responded better to COVID- 19 than European countries (Italy, Spain, UK, USA).
India with the help of its new emergent saviours(farmers, labourers, NGOs, craftsmen, tribals and village panchayats, who have been underestimated since decades, has performed quite well in dealing with the pandemic in comparison to other countries like Italy and USA. With further government support and initiatives, these saviours will surely rebuild the intricate fabric of the country. But are those in power ready to empower them?
Ayush

 

Kushwaha is pursuing Masters in

Sociology, Jawaharlal Nehru University, New Delhi.