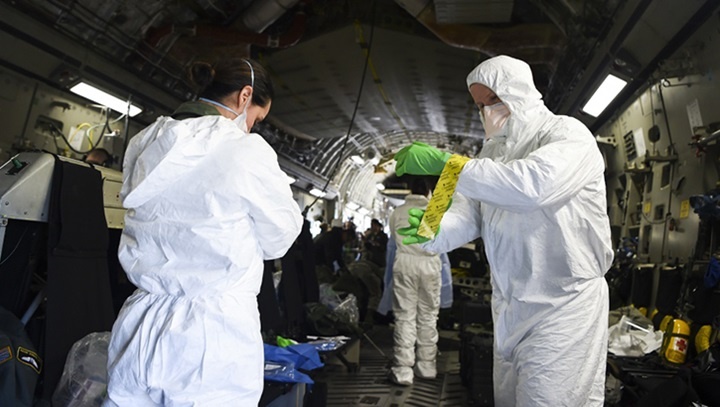 The coronavirus positive cases in India has crossed the two lakh mark on Wednesday morning itself after 8,909 people tested positive for the infection throughout the country in the last 24 hours. So the countywide toll has risen to 2,07,615 and 217 new deaths have been registered. 
In its latest statement, the Indian Council of Medical Research has said that the country is still far from the peak of the pandemic.

In a latest development, the Centre has eased some of the key restrictions on select categories of foreigners and said that healthcare professionals and engineers will now be allowed entry into India as part of the "Unlock 1" of a three phase plan to end the nationwide lockdown.

The government has amended the important Essential Commodities Act and eased restrictions on trade of farm products. The government has also promulgated an ordinance that allows farmers to engage with processors, large retailers and exporters. 

India has approved Gilead Sciences Inc's antiviral drug Remdesivir for  treating coronavirus infection.

West Bengal CM Mamata Banerjee has appealed to the Centre to provide a one-time assistance of Rs 10,000 each to migrant workers amid the lockdown. She asserted that a part of the PM CARES fund must be utilised to provide financial help to the migrant workers.

The Delhi government has set up a five member committee comprising of doctors to work on a report on the right of hospitals in Delhi and their level of preparedness against the coronavirus infection. The committee is scheduled to submit its report on June 6.

Globally, the coronavirus tally has rich 64.18 lakh and toll rose to 3.81 lakh. The five most affected counties are United States, Brazil, Russia, UK and Spain. India ranks seventh in terms of the coronavirus infection.