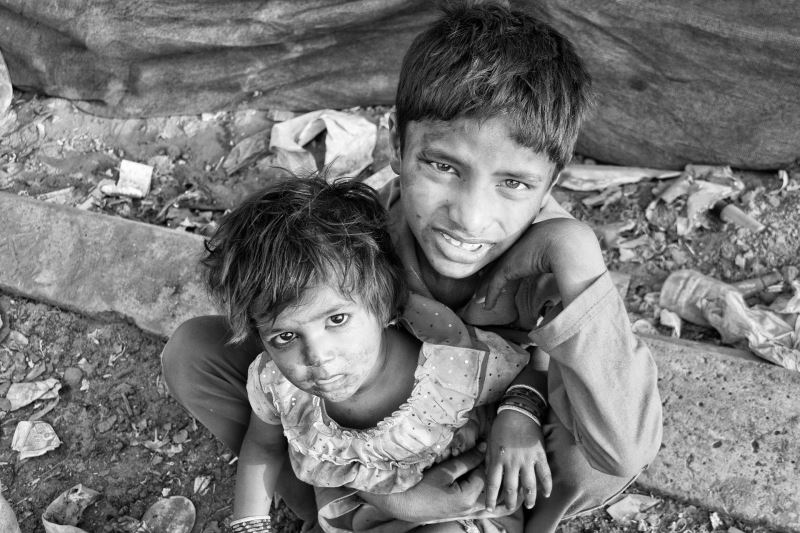 Education as an institution is among those that has received the most severe blow amid the coronavirus pandemic. When we say that education as a domain has been negatively impacted by the coronavirus pandemic, we are not only highlighting the academic loss that students are being forced to experience due to the closure of school and the suspension of routine curricular activities, we are pointing at something much bigger. 
While the educational pursuits of students stand radically disturbed and they are finding great difficulties in keeping up with the demands of their academic curriculums in the absence of institutional support from schools, an equal important challenge that has been posed by the pandemic is regarding growing drop-out rates among school children, frequent child marriage and increase in child labour. 
Governments throughout the world are fearing that we may soon find ourselves in a world where millions of more children may be compelled to quit schooling mid-way and drop-out, may be forced to get married at an early age and be absorbed into child labour. These will indeed pose extreme challenges before the governments of countries across the world and more specifically impact developing and under-developed nations in Asia, Africa and Latin America. 
The ongoing closure of schools has been a global phenomenon and has been undertaken keeping in mind the extensive spread of coronavirus infection and as an attempt to protect children from the possibility of becoming infected. While with some kind of familial support and resources that help them access online classes, children of the better-off families are still able to continue their academic pursuits despite the hardships but for children from the marginalised and poor backgrounds, the closure of schools may mean an end to their educational aspirations. As a result many children may be encouraged to join the labour force and discontinue their education mid-way, there are also high chances for female students to be pushed into early marriages. 
A recent report by Save the Children highlights the point that if we were to look at global statistics, almost 10 million children in the world might never be able to go back to school after they open in the aftermath of the pandemic. There are many countries in the world that are heavily impacted by the educational fallouts of the coronavirus pandemic and among them are high possibilities of parents compelling girl students to be forced into early marriages and male students to be absorbed by the workforce as families are already experiencing extreme economic strain. Moreover, female students have the danger to be exposed to extreme forms of gender violence and early marriage.
Poverty, Financial Strains May Pull Out Children From Schools in Bangladesh
 The situation in our neighbouring country Bangladesh is alarming and particularly frightening because out of 1.05 crore students who are enrolled in secondary education, 54% are girls. At the primary school level there are 1.73 crore students and 51% of them are girls. Given the substantial representation of girl students and keeping in mind the high risk of gender bases violence, child marriage and high drop-out rates, the Bangladesh government will have to play a major role in ensuring that a maximum number of girls can go on with their academic dreams even after the pandemic and are not subjected to deprivations in the hands of patriarchy. 
After all, we cannot afford to ignore the point that the moment schools closed for extended periods of time amid the pandemic and people's economic burdens multiplied due to the economic fallouts of the lockdown, the education of children from marginalised families is sure to experience a major blow.  
Drop-out rates will certainly become high, the number of child marriages will grow and female students will be subjected to heightened forms of violence, a major task before the government would be to minimise this and ensure that children return back to the school after the coronavirus pandemic is over. The Bangladesh government's 'COVID Response Plan for the Education Sector' has repeatedly been warning that drop-out rates will be the greatest among girls from the disadvantaged families. 
Moreover, there are high chances of a growth in absenteeism, lack of regular attendance and lack of cooperation with educational institutions once schools resume, because poor and disadvantaged families will look at their children as potential breadwinners amid financial strains and joblessness unlike ever before. Amid this, it is their schooling which may become a casualty. 
Child labour will thus grow substantially and so will instances of child marriage. The government has been trying hard to keep children in school through fellowships and stipends, subsided fees and free books and rigorous awareness campaigns and these have been highly effective in improving literacy rates and pulling more and more children to school in Bangladesh bu the pandemic has indeed brought in a bleak future. The government's response plan to tackle these issues includes monitoring of the ground situation, assessing key problems and tracing possible ways to bring back children to classrooms. 
Moreover, extensive usage of enrollment programs and awareness generation programs will be launched so that families are encouraged to send their children back to school. There is no doubt that the pandemic has erected several challenges before the education system in Bangladesh and unleashed tasks before the government in quite an unprecedented manner. Amid all these compelling challenges and constraints, it will be interesting to see how the government performs and ensures that children return back to the classrooms in the aftermath of the pandemic.