JAMMU & KASHMIR | A heart touching image shows, a three year old child sitting on the body of his grandfather- a civilian, killed in crossfire between terrorists and CRPF personnel in Sopore, Jammu and Kashmir.
The attack also killed a CRPF jawan in the line of duty. The boy was picked up by policemen, he was in fear and was found completely numb, as told by Police. The Jammu and Kashmir police said that the child was travelling with his grandfather from Srinagar to Handwara.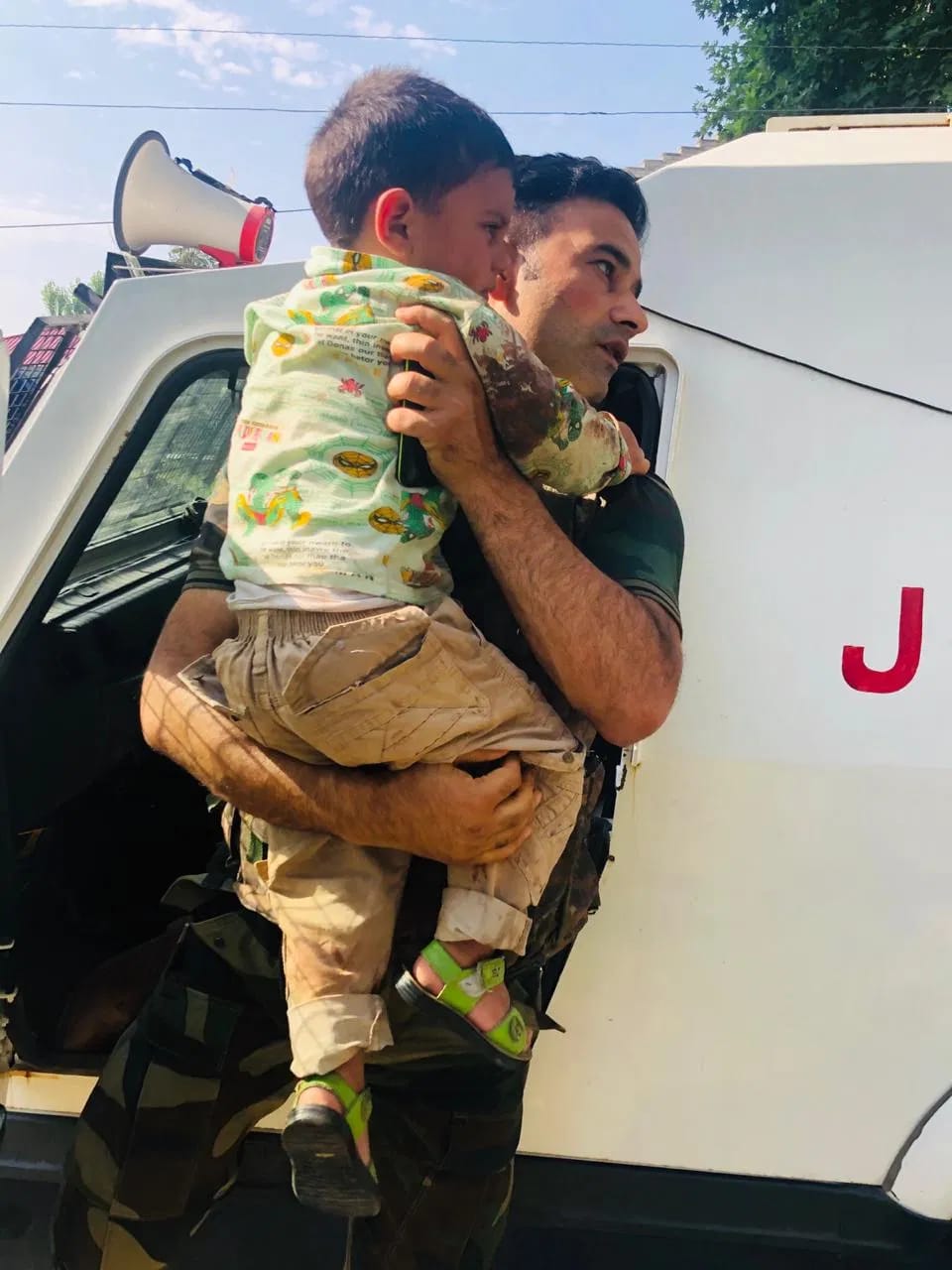 The terrorist fired on CRPF patrolling team, the troop retaliated but the terrorists managed to escape .
In a similar incident last week, a six year old boy was hit by a bullet and the incident drew widespread anger and condemnation. It is sad that the child sitting next to his dead grandfather will never be able to forget the unfortunate moment. At a time when children are supposed to enjoy a happy and carefree childhood and be showered with love and tenderness, the children of the conflict-ridden Valley are seeing constant pain and anguish.