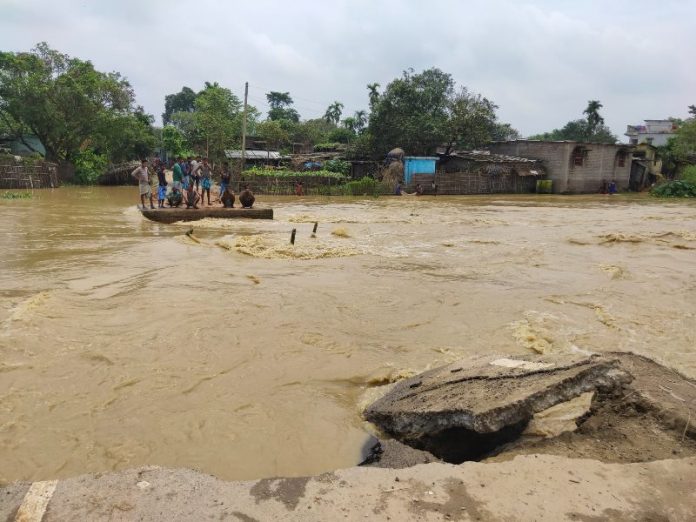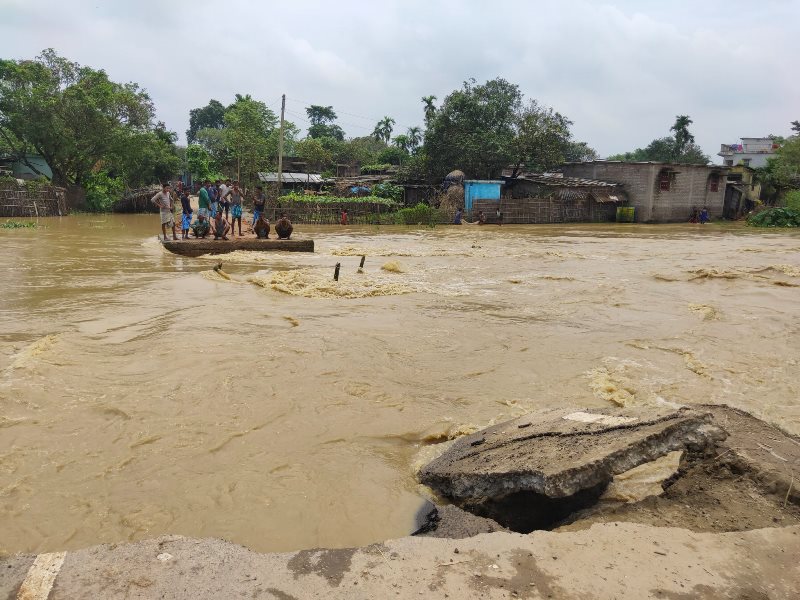 The flood situation in northern Bihar seems to be worsening by the hour and even as the country battles the deadly coronavirus pandemic, the floods have wrecked havoc and caused widespread loss across several districts of Bihar, making the challenge far more grave for the state's government. 
The floods have been ravaging several parts of northern Bihar for the last many days now and it is estimated that over 1 million people have been adversely impacted by the floods. 
It is because of this that three Indian Airforce Helicopters were deployed on Saturday in order to airdrop relief and supples to the affected population. 
The airdropping of relief supplies took place in the most badly hit districts such as Gopalganj, Darbhanga and Champaran. The flood situation has already claimed more than 10 lives in the state and has washed away the homes and belongings of over ten lakh people living in low-lying areas. In addition to this, roads, bridges and widespread areas under standing crops have also been destroyed by the flood. 
The damage has not been calculated in exact numbers so far but it is clear that the floods have causes losses worth  crores. 
The situation has brought about unprecedented hardships for a large section of people as they have been forced to leave their homes amid the coronavirus pandemic and live under the open sky or in extremely crowded relief camps. 
The situation is likely to worsen in the coming days and it is believed that lakhs of more people living in the low lying areas of Bihar can be impacted over the next few weeks. 
The state government has been taking vigilance measures and has been asking disaster management authorities to stay up to date and do their best to keep the situation from worsening. 
Many NDRF and SDRF teams are working on rescue operations and relief is being reached out to the affected population. 
The affected population has been shifted to higher planes and embankments, inside school buildings and makeshift relief camps and other safer spots.