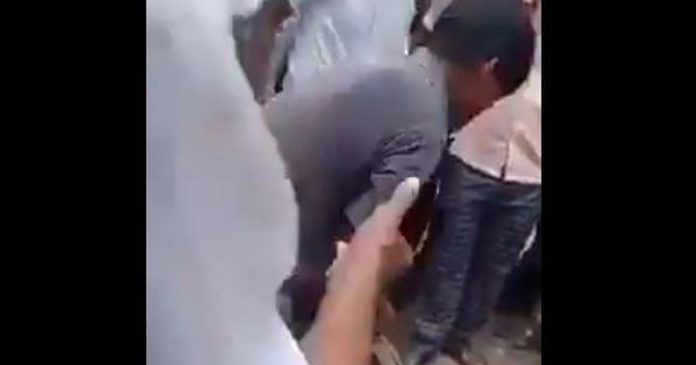 Atrocities against the Dalits are quite commonplace in India and despite strong legislations that render it a punishable and criminal offence, the level of exploitation, violence against Dalits seems to continue across the country.
In a heartbreaking and deeply condemnable incident from Karnataka, an angry crowd brutally beat up and assaulted a Dalit man. The incident took place in Vijapura, the Dalit man was brutally beaten up with sticks and shoes, he was also stripped and thrashed along with his family.
A Dalit man was brutally assaulted for "touching" an UC man's scooter. He was stripped naked and then beaten up by the mob. How are such caste atrocities becoming so frequent and normalized?pic.twitter.com/RfQJPSGJKg

— Sankul (@s3nkul) July 20, 2020
Those who were seen beating him up alleged that he had engaged in obscenity and has allegedly made some sexual gestures while two girls were engaged in washing clothes nearby. After being assaulted and beaten up for his alleged deviation, the Dalit man went to the police station to file a complaint. 
In another case of violation and atrocity, a Dalit man was assaulted and brutally beaten up by an angry mob near Minaji village, Talikote. The crowd alleged that the man touched the bike of a upper caste owner.
The Dalits who went to ask for their wages brutality beaten by owners, 15 dalit is in critical condition admitted in local hospital.

Incident- District Ayodhya Police Station Hyderganj Gram Sabha, UP#DalitLivesMatter
pic.twitter.com/p6yRmwEC0w

— The Dalit Voice (@ambedkariteIND) July 19, 2020
This angered the crowd and they beat the Dalit man up. Thirteen people have been named in the complaint filed at the police station and some were even called for questioning.
The case was registered under SC/ST Act and various other sections of the Indian Penal Code(IPC).