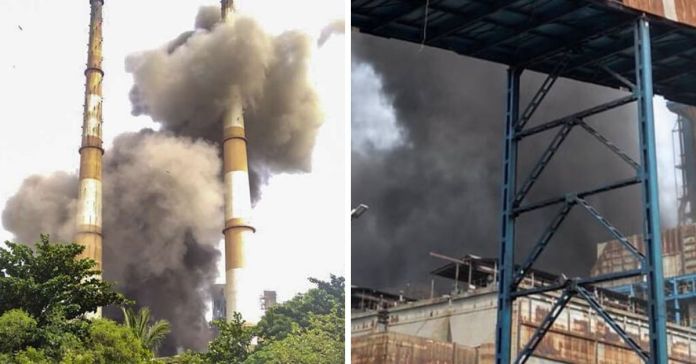 In a devastating news from Tamil Nadu, at least six people have lost their lives and several others have been seriously injured in a boiler blast in the Neyveli lignite plant in the Cuddalore district. 
The concerned authorities have said that the people who had been seriously injured were immediately rushed to the hospital and investigation in the matter is still underway because the plant was not functional. 
This is the second blast in the same power plant in the timeframe of just three months. The blast that took place at the plant last time left eight people injured. 
This incident is being considered close on the heels of a chemical disaster that shook Visakhapatnam on Monday night that led to the death of at least two people and four people fell seriously ill after the benzimidazole gas leaked at the Sanior Life Sciences in Parawada Pharma City.
This is the second incident of the same nature to have taken place in the last two months. A major gas leak incident had taken place at the LG Polymers chemical plant on May 7 leading to the death of at least 12 people and a large number of cattle animals. 
Two other accidents followed, one was a gas leak in a paper mill in Raigarh, Chhattisgarh and the other was the boiler blast in Neyveli, Tamil Nadu. 
The investigations into these accidents are going on. Recently, Pune saw the outbreak of a major fire inside a chemical factory. These tragic accidents are being reported at a time when the whole country is grappling with the coronavirus pandemic and there has been a constant spike in the number of cases.