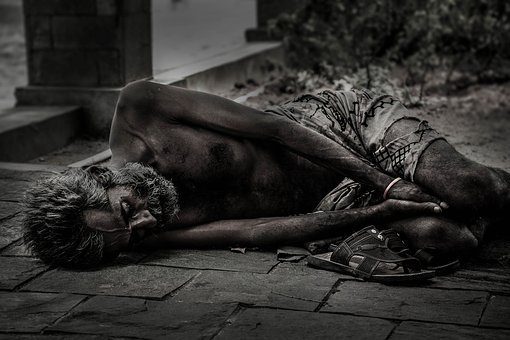 The world is currently grappling with the adverse challenges posed by the coronavirus pandemic and as world economies struggle to sustain themselves during these extremely tying times, food security is one of the biggest concerns that world leaders are facing. 
The United Nations has repeatedly highlighted the adverse implications of the coronavirus pandemic and its negative fallouts on common citizens especially in the third world, it has asserted and raised an alarm on several important emergent and deepening issues ranging from massive employment and livelihood crunches, fragility and absence of medical and healthcare facilities, child nutrition and primary education and even food security and threats of hunger and starvation.
 In his latest policy brief, UN Secretary-General Antonio Guterres focussed on the urgent need to safeguard people's access to food and required amounts of nutrition, now and in the future. In a video message, he said, "Unless immediate action is taken, it is increasingly clear that there is an impending global food emergency that could have long term impact on hundreds of millions of children and adults."
Millions of People Around the World are Hungry
One of the very important issues that were highlighted by the United Nations was that it is not as if food security and lack of global access to food is a problem forecasted for the future, instead, millions of people around the world are already grappling with hunger and malnutrition and the pandemic seems to have only enhanced their problems.
It is an extremely ironic fact that although there is more than enough food in the world for everyone to east, more than 820 million people in the world still remain hungry and don't have enough to eat. 
The pandemic is going to enhance the number of hungry people in the world.
It is important to note that, more than 144 million children in the world are stunted, this means that they are too small for their age because malnutrition has not allowed their bodies and minds to grow as they normally would under normal circumstances. Mr. Guterres asserted the fact that the global coronavirus pandemic will make the crisis of food more widespread and severely curtail the food supply chains. It is for this reason that the United Nations policy brief underlined three very important steps geared towards saving lives and livelihoods, which in turn, will also support a transition to a greener future.
Food Services are Essential and Central to Survival
To make sure that people in a country don't stay hungry and have access to food amid the pandemic, governments must ensure that food and nutrition services are considered part of essential services. But with this step it is also important to make sure that people who are employed in the food and nutrition sector are protected. He explained this by saying, "It means preserving critical humanitarian food, livelihood and nutrition assistance to vulnerable groups and it means positioning good crisis countries to reinforce and scale up social protection systems."
The UN Secretary General also urged national authorities to keep trade corridors open, scale up food processing and transport to local markets and ensure tat food systems continue to run smoothly despite the pandemic. There was emphasis on relief packages to the vulnerable sections of the population, including small scale food producers and rural businessmen.
Strengthening Social Protection for Nutrition
Another important point that was made by the UN Chief was regarding the need for us to strengthen social protection and nutrition systems for nutrition to include supporting millions of vulnerable children across thew world, who are unable to go to school and as a result make the best of state run feeding programmes.  
He said in this regard, "Countries need to safeguard access to safe, nutritious foods, particularly for young children, pregnant and breastfeeding women, older people and other at risk groups. And they need to adapt and expand social protection schemes to benefit nutritionally at-risk groups."
Bettering Our Food Systems
One of the major points raised by the UN Chief was regarding the need to transform food systems to ensure that we can create a more egalitarian and just social order. He said, " We cannot forget that food systems contribute up to 29% of all greenhouse emissions, including 44% of methane, and are having a negative impact on biodiversity."
The UN Chief highlighted the need for countries to create an ecosystem where both food producers and workers are helped and aided, this alone will help the world eradicate hunger by ensuring that more and more people have access to healthy, nutritious food.