If one has to select the film-maker who has the longest, the most intense as well as most enduring involvement with socially relevant films in Hindi cinema, who most consistently picked up issues of social reform and change, then it is very likely that the choice will fall on K.A.Abbas. It is typical of the consistency of this remarkable man that he also holds the record for the longest running column in Indian journalism, his column in the Bombay Chronic which shifted to Blitz ran with continuity for 52 years, starting in 1932 and ending only with the writer's death in 1987. How Abbas was able to combine his very busy role in Hindi cinema with his journalism and books ( he wrote 73 books including novels, short stories, memoirs and much else) was perhaps known only to Abbas. In a world where accumulation of property is regarded as the main sign of success, Abbas spoke against having any property and got angry when whatever little he had could not be shared with others. Hence his flat was often over-occupied and not only his books but even his shirts were frequently taken away by friends.
If there was one regret in the life of Abbas, it was that the films produced and directed by him, mostly under his own banner of Naya Sansar, could not generally get as many viewers as he would have liked to get. However he made up for this in another way as the stories and screenplays he wrote for his friend Raj Kapoor resulted in smash box-office hits, not just in India but in several other countries, particularly the Soviet Union.
K.A.Abbas (1914-87) is remembered as a highly talented writer and journalist who wrote columns and reviews for leading newspapers as well as short stories and novels in Urdu, Hindi and English.  He interviewed some of the world's top leaders. His short stories were translated into so many languages that he lost count. Yet it is his contributions to the world of cinema which remain his most enduring achievement.
As the Second World War ended and India was moving closer to freedom, the social turmoils were also reflected in the world of cinema and some of the most memorable films of deep social concern were being made or planned around this time. As a 32 year idealist writer and budding film maker, K.A. Abbas was deeply involved in three of the most important of these films. Dharti Ke Lal was a very exceptional film on the Great Bengal Famine. Probably nothing like this has ever been attempted before or after this. There were many problems particularly financial ones and the film could be completed with great difficulty. This remains a rare and realistic documentation of one of the most tragic episodes of the 20th century. Abbas was involved as the producer, director and story-writer. 
Around the same time (1946) Abbas was writing the  screenplay of Neecha Nagar, a remarkable film about the injustice and prejudices against slum-dwellers, which went on to get a Golden Palm at Cannes. At around the same time Abbas was also contributing the screenplay for Dr. Kotnis Ki Amar Kahani, a moving and inspiring film about the selfless services and death of an Indian doctor in China. Neecha Nagar was directed by Chetan Anand while Dr. Kotnis… was directed by V.Shantaram. Even earlier Abbas had sold his story Naya Sansar to Bombay Talkies for a film carrying the same title. So the young man in his early thirties had already established his credentials with some of the best and top film-makers while also testing the ground for film-making on his own.
However even better contributions were to come as in the heady first decade after independence Abbas embarked on the most creative phase of his remarkable film career. His burst of creativity flowed with abundance in two different streams. On the one hand he started his own film unit Naya Sansar which made several films of deep social commitment and relevance. These included Anhonee(1952),Rahi(1953),Munna(1954), Pardesi(1957), Char Dil Char Rahen(1959),Shahar Aur Sapna (1964), Bambai Raat Ki Bahon Mein( 1967) , Saat Hindustani (1969), Do Boond Pani ( 1971)and Naxalites (1980).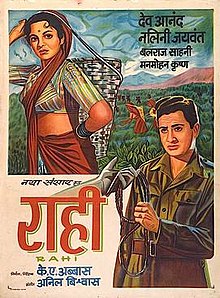 Rahi was based on the problems of tea garden workers.  Pardesi was an Indo-Soviet co-production which recalled the friendship based on a traveller's relationships. The story of a foreign traveler is also used to convey some messages of universal oneness and non-discrimination. This is particularly seen in the sequence where an Indian friend of the Russian traveler confronts the priests who are refusing temple-entry to the traveler and takes the traveler to the temple with him.
 Shahar Aur Sapna made in the face of severe financial constraints won the best National feature film award for its deeply sympathetic portrayal of the problems of homeless people and their aspirations or rather dreams for good and secure housing. Bambai raat… looked at urban relationships and issues including crime from the perspective of a struggling journalist. The dilemmas facing an honest, upright journalist are well-captured in the this film. Saat Hindustani, also known for introducing Amitabh Bachan, won the best film on national integration award for its portrayal of involvement of persons from different parts of India in the freedom struggle of Goa. 
Do Boond Pani won the same award for its portrayal of the attempts to resolve the water crisis in desert areas of Rajasthan. However there are problems in the vision of this film on resolving water crisis, as there is undue emphasis on big projects which bring water from distant areas, while traditional wisdom and local, smakl-scale initiatives are ignored.  Other themes taken up by Abbas included problems of trafficked women set against hypocrisy of society and rural discontent linked to inequalities. 
Munna ( The Lost Child) was a very remarkable film about a child searching for his mother in a big city. The child meets many people including criminals in his wanderings and in his innocence makes statements which unintentionally make a deep impact on people.
This was the first stream of the cinematic work of Abbas which related to his own films of high social  relevance and high artistic standards. However these films generally did not do well in commercial terms, even though the music of some of these films became quite popular. The second stream of the work related to the stories, screenplay and dialogue Abbas wrote for the RK films of Raj Kapoor some of which became the biggest commercial hits of all times besides also getting critical acclaim for their social relevance and good qualities of film-making. These films included Awara(1951) and Shri 420 (1955) in the early days and Bobby (1973) and Henna(1991) in a later phase. He also wrote Jagte Raho (1956)  and Mera Naam Joker (1970) which may not have been big hits but were widely praised for several other aspects of good film-making.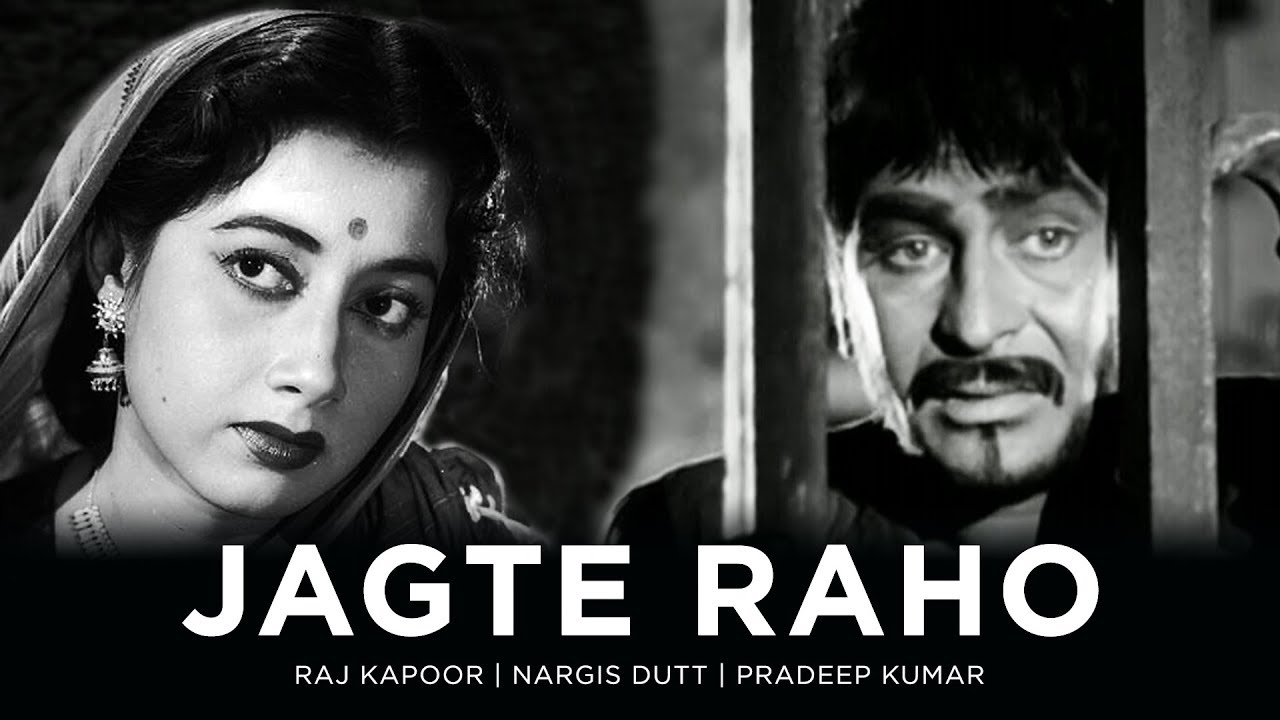 In between Abbas found time for contributing to several other films including Achanak, a rare film against capital punishment, while also making acclaimed documentaries like Eid Mubarak and Phir Bolo Aayen Sant Kabir. 
Taken together, the contribution of Abbas not only shows continuity of high quality work in difficult conditions for nearly four decades, but also unwavering commitment to justice, equality, communal harmony and national integration all through this long period. His portrayal of oppressed people caught in difficult conditions is deeply sympathetic and he upholds their dignity and humanity in the worst of circumstances. He was also known for his scathing  exposure  of injustice and hypocrisy. He introduced a lot of raw talent in his films and many talents could flower because of his encouragement. He was an important force for providing continuity in making small budget, uncompromising films of social awakening  much before the trend of new wave or parallel cinema emerged more formally. He was a pillar for parallel cinema but because he worked at several levels, in his case sometimes the parallel lines converged. For example on homeless people he could make himself a low-budget, uncompromising film like Shahr Aur Sapna while also helping Raj Kapoor with his stories and dialogues to make another very good film on the same subject Shri 420 which could attract millions of viewers to its social theme .
Yet another remarkable aspect of the contributions was the long battle he fought against censorship and for freedom of expression. In 1968 he made a documentary film Char Shehar Ek Kahani ( Four Cities—Same Story) which highlighted the sharp inequalities in four leading Indian cities—Bombay, Calcutta, Delhi and Madras. This was a clearly a film of great educational value on a very important, relevant and neglected subject but the Central Board for Film Certification refused to give this film a U certificate, which meant that most students would not be able to see this film. Abbas fought a long legal battle against this decision, in the course of which issues like freedom of expression were widely discussed.
This brought out the fighter in Abbas, a man who was any day ready to fight for a good and noble cause, fight against injustice and for justice. It was perhaps his strong belief in justice which gave the strength to his continuing involvement with so many justice-based causes and he could contribute untiringly for over five decades in the form of films, books and columns, not to mention the many other initiatives with which he was associated from time to time. On the basis of the strength of his strong commitments he could achieve in his lifetime what several other very good and hard working persons would not be able to achieve in three lifetimes.
Box—Great Music, Memorable Songs
A tribute to K.A.Abbas cannot be complete without recalling some of the great songs of his films. Several decades have passed but these songs are still remembered and  hummed. Some of these songs still retain their great value for spreading some highly relevant social messages. Pardesi ( Journey Beyond Three Seas) had some great songs written by Prem Dhawan and composed by Anil Biswas. A bhajan of Pardesi sung by Manna Dey had a strong reformist message which is very relevant today. This bhajan ( Jai Jai Ram Krishna Hari,Mujh Me Ram, Tujh me Ram, Jag me Ram Samaya) has a significant context in the film — some priests are keeping away a foreign traveler from entering a temple and the traveler's Indian friend sings this song saying that God is within all of us and there cannot be any untouchability against anyone. While singing this song this reformer friend ( played by Balraj Sahni ) takes the traveler inside the temple. In addition Pardesi had some other great songs . These include a very melodious song sung by Meena Kapoor  (Rasiya Re Man Basiya Re) and a dance song sung by Lata Mangeshkar ( Na Dir Dhin Tana Dere Na). 
Songs of Do Boond Pani film have a special context of songs for situations of water scarcity. These songs have been composed to very melodious tunes by Jaidev.  The song Do Boond Pani—Apne Watan mein aaz pani nahin to jindgani nahin has been sung very soulfully by Mukesh and conveys the deep sadness of the context of many people leaving their Rajasthan village due to acute water scarcity. This song was written by Kaifi Azmi. A folk song sung by women going to fetch water ( Peetal ki mori gagri dilli se mol mangai) has been used very beautifully. Originally sung with great charm by Parveen Sultana and Minu Purushottam this is still hummed very frequently . Jaa ri pavaniya piya ke desh ja song sung beautifully by Asha Bhonsale is a very moving song which brings out the innermost feelings of the wife of a migrant worker living in isolation and asking the wind to carry a message to her husband.
Rahi film also had some great songs like Rahi ik pal ruk jana and the evergreen bhajan Holi khelat nandlal biraj mein.
Char dil Char Rahen film had some great songs composed by the legendary Anil Biswas which are popular even today. These include two songs sung by Meena Kapoor kachi hai umariya and secondly, intzar aur abhi, aur abhi, aur abhi.
Bharat Dogra is a freelance journalist who has been involved with several social movements and initiatives.