An Air India Express flight skid on the runway while landing at Kozhikode airport, Kerala and split into two parts. This accident ended up killing  at least 18 passengers including the pilot Captain D.V. Sathe and co-pilot first officer Akhilesh Kumar, 123  people have been injured.
The Air India flight was carrying 191 passengers from Dubai, a part of Vande Bharat mission – carrying evacuees to India who had been stranded abroad because of coronavirus. The flight  landed at Kozhikode  airport at around 7.40 pm and skidded off the runway and split into two due to heavy rains in Kerala. Reports say that there was no sign of fire in the flight after the split.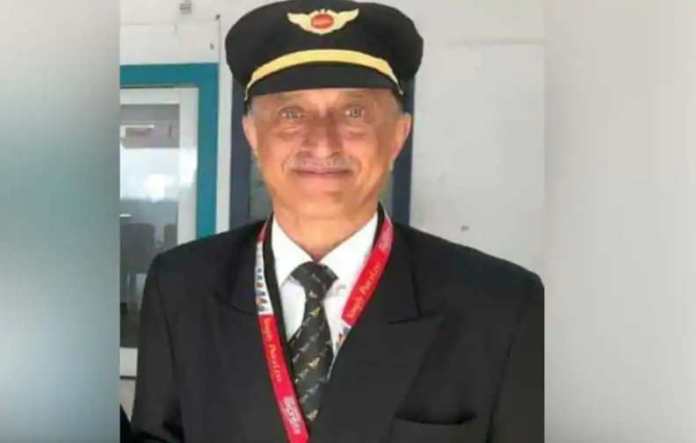 The Directorate General of Civil Aviation (DGCA) said that the plane fell into a valley and broke in two. Visuals on TV channels showed ambulances rushing into the airport and injured passengers being carried away on stretchers.
All passengers are admitted in various  Kozhikode  hospitals, and 16 passengers are in a serious condition. All passengers are being  tested for COVID-19, an official said.
The flight – IX 1344 had 174 adults, 10 infants, two pilots and four cabin crew.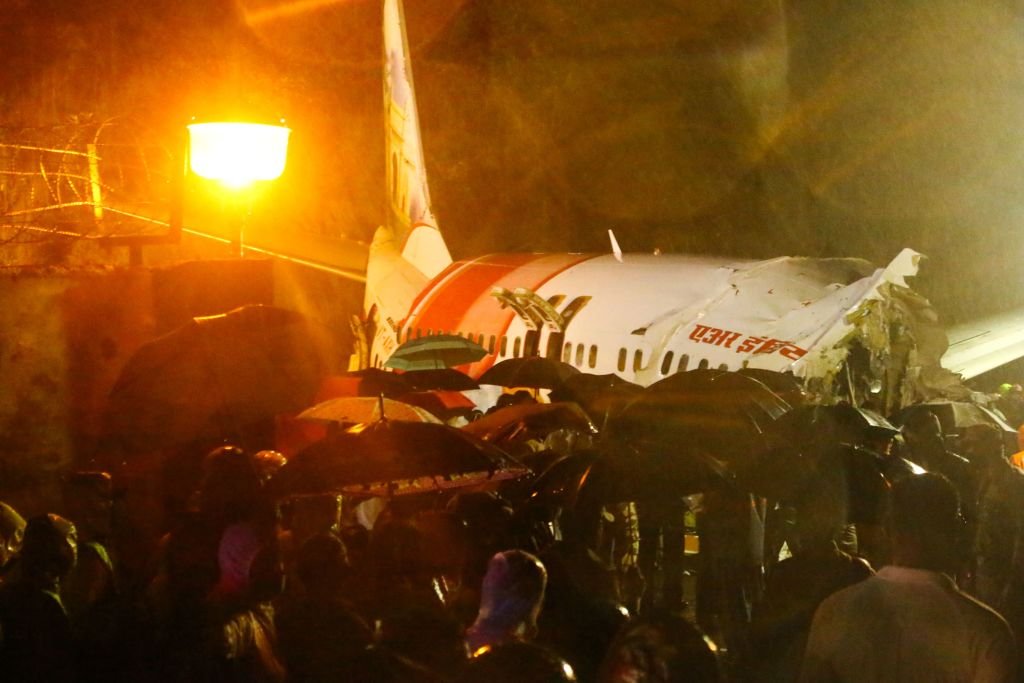 Amitabh Kant, working as government's planning commissioner told NDTV that the runway was on a hilltop with deep gorges on either side, making it difficult to land.  He said, "The incident happened because of heavy rains and poor visibility. This is truly devastating". 
Prime Minister Narendra Modi  tweeted "My thoughts are with those who lost their loved ones. May the injured recover at the earliest … Authorities are at the spot, providing all assistance to the affected."
Union civil aviation minister Hardeep Singh Puri said a formal investigation will be carried out by the Aircraft Accident Investigation Bureau. At midnight, he said rescue operations were complete.The state faced two devastating accidents on the same day. In the morning hours, 17 people had been killed in a major landslide in the  Idukki district.
Kerala CM Pinarayi Vijayan has announced a compensation of Rs 10 lakhs to the next of kin of each passenger who died in the #AirIndiaExpress crash that took place at the Karipur International Airport yesterday: Kerala Chief Minister's Office (CMO) pic.twitter.com/TQy6vEOjve

— ANI (@ANI) August 8, 2020