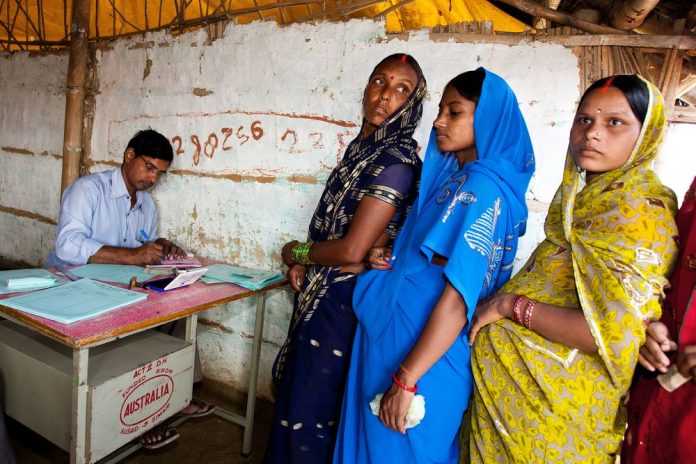 Women in different corners of India are facing a range of concerns and issues around menstrual and reproductive health especially due to a rampant crisis of available materials and a massive curtailment of supply chains due to the lockdown that occurred several times before being completely lifted. It is in this context that a study by the Population Foundation of India(PFI)becomes important. 
The study  shows how the pandemic has taken a toll on the mental and reproductive hygiene of women in different parts of the country during the series of lockdowns that were introduced in order to curb and control the spread of the coronavirus begging from March 25,2020. 
The study was conducted across several states among grown up women, female adolescents and young girls. The main states where women were surveyed were in Bihar, Uttar Pradesh and Rajasthan.
The study also builds on the experiences that many organisations that have been working on these issues at the grassroots have had amid the lockdown, this findings of the study was released during an online seminar on Tuesday. 
One of the most important issues that comes out through this study is that women's mental and reproductive health were among the worst victims of the lockdown and the interruption of supply chains and accessibility added to the difficulties that were being faced by women. While women's access to menstrual and reproductive hygiene is one of the greatest concerns expressed by the study, another important concern that has been repeatedly brought forward is regarding the absence of channels our sources from where they could easily access sanitary pads or contraceptives, especially amid the coronavirus introduced nationwide lockdown. 
Unguided abortion and resorting to unsafe methods of aborting became quite popular during this time and enhancements in rates of domestic violence and domestic abuse were also reported amidst the lockdown. Young people compose a large chunk of the Indian population and therefore these studies are of extremely and vital significance because they help us to look at the implications of the pandemic with greater intensity and depth. These issues are of vital importance because they determine people's health and vulnerability to being violated and exploited in trying times such as the pandemic and especially when it becomes a challenge for them to access help and support in such cases.