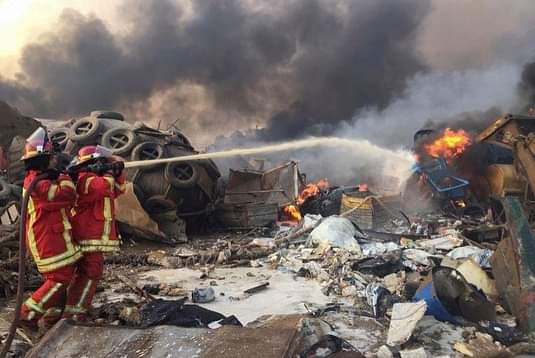 The news of a major blast in the capital city of Lebanon, Beirut has shaken up the whole world for his massive implications for the people and the infrastructure that appear too insignificant and fragile before the powerful blast as depicted in the videos from the site of the incident.
On Tuesday, a major blast in the city of Beirut was reported in which buildings were seen being blown away and a massive smoke rising up to become a gigantic cloud sending shock waves across the city. Many videos and pictures of the incident have been doing the rounds and the event has really captured the attention of the world. 
Both the explosions have been reported within minutes of each other and the site of the explosions was near the central port area of the city.
The fire was seen spreading to many nearby buildings and bringing about a bigger explosion.
The explosion was powerful enough to effect people within a ten kilometre radius. Although no casualties have been reported from near the president's residence which is in close proximity to the site of explosion.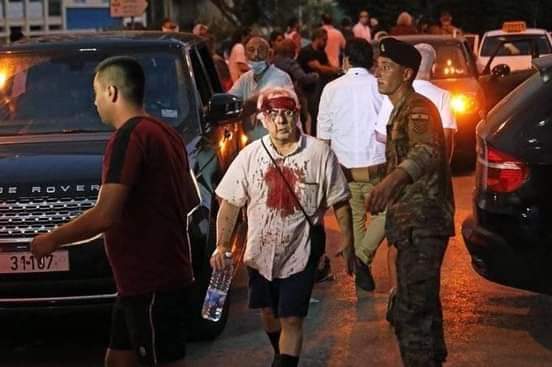 The president's residence has been completely damaged. It is believed that the blast was caused by confiscated explosives that were stored near the port city and this was allegedly enhanced by a fire the broke out inside a warehouse in the area. More than 100 people are reported dead and over 4,000 others have been seriously injured by the blasts.