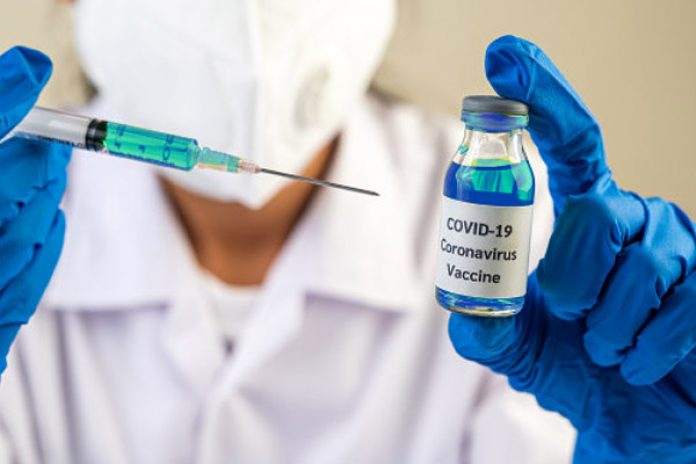 As the race for developing and commercializing COVID-19 speeds up across the world, some saner voices including  those of senior scientists are voicing increasing concern over the safety aspect of the vaccine which should be treated as the most important aspect of vaccine development.. According to a recent report on an international symposium organized by the Indian Council of Medical Research to discuss novel ideas in science and ethics of vaccines against COVID 19 , " most speakers highlighted the need for adopting best regulatory and ethical practices even at the cost of speed …"
One reason for safety concerns is that the normal  time taken to develop a vaccine is about a decade.  The fastest vaccine ever developed is for mumps and even this super-speed vaccine took four years to develop. Now the target is to develop a vaccine for COVID-19 within a year or so, and as is evident from statements of big leaders the attempt is to fast-track it further. On August 11 Russia launched a COVID-19 vaccine, described by President Vladimir Putin as the world's first. It was also announced that industrial production of the vaccine will start in September and 20 countries have already ordered a billion doses. 
However Russia's Association of Clinical Trial Organizations responded with a warning, " Fast-tracked approval will not make Russia the leader in the (vaccine), it will just expose consumers of the vaccine to unnecessary danger." However Russia is by no means the only guilty party in jumping steps to win a dubious race; several western multinational companies  and other leading manufacturers also face criticism for not giving adequate importance to safety in the rush for speed. The same can  no doubt be said about the Operation Warp Speed  announced by President Trump to speed up vaccine development and its extremely rapid commercial production in the USA.
Dr. N.K. Mehra, Indian Council of Medical Research emeritus scientist and former Dean of the All India Institute of Medical Sciences N.Delhi, has written recently, " The critical aspect of the process is to develop a protein that must be close to the original virus, and against which the body is able to raise antibodies for neutralizing the virus. Any deviation could lead to the development of "blocking factors'' through a process called Antibody Dependent Enhancement (ADE). 
This eminent scientist explains further, "Simply put, rather than neutralizing the virus, such antibodies could do the opposite, namely facilitate further virus entry into cells. This has happened earlier for the dengue virus where the vaccine, rather than conferring protection, actually acted like a silent primary infection." ( Covid 19: Decoding the global search for a vaccine).
In a widely discussed article in the Financial Times ( May 22) Hannah Kuchler has written , " Scientists have still not ruled out the grim prospect that a  vaccine could make the disease worse. In some conditions including dengue fever and the common childhood respiratory infection RSV , vaccines have actually enhanced the disease."
In this context it may be pointed out that the dengvaxin vaccine, which took about 20 years to develop,  has led to public protests, inquiry and ban following allegations of deaths of 600 children related to this in the Philippines. Problems and complexities relating to possibilities of disease enhancement reported in this context have been reported also in the context of earlier work on coronavirus vaccines. Scientists involved in this work have testified about unique potential of safety problems.  
Several scientists have expressed concern that there is no precedent for such rapid development of a vaccine. Dr. Peter Hotez of the Baylor College of Medicine has said , " I don't see a path by which you can collect  enough efficacy and safety data by the end of the year."
The Financial Times article quoted above also pointed out that advances being publicized in the context of COVID-19 vaccine work like the messengerRNA programming have never been used yet to create products approved by a regulator. Just as President Trump is speeding up vaccine for COVID-19, his predecessor Gerald Ford had done the same in the case of a vaccine for swine flu , but this vaccine later had a serious side-effect as hundreds of people developed Guillain-Barre Syndrome, where the body is paralyzed by the immune system attacking the nerves. Keeping in view such factors, the Financial times article concluded, " Easing requirements for approval could put vaccines on the market before we discover all the side-effects."
Apart from safety aspects, there are concerns about the efficacy of a very hurriedly developed vaccine. How long will the vaccine protection last? Will there be protection from other coronaviruses also, and if yes to what extent? What about the impact of so many mutations on success of vaccine? 
Safety concerns have increased due to the already exposed safety fiascos relating to vaccines in which some of the bigwigs in the Covid 19 vaccine race were also involved..Questions have also been raised regarding the efforts  on the part of the vaccine industry to try to get protection from legal liability in some countries.
Public health experts of developing countries have on several occasions published critical views on vaccine industry frontrunners pushing costly combinations and other dubious products on developing countries, offering initial subsidy  but later earning huge profits, increasing pressure on health  budgets of poor and developing countries. A subsidy given on an unsafe vaccine can hardly be called help, but offers of such dubious help have even been accompanied by harmful conditions in the past, compromising the health sectors of some poor and developing countries in undesirable ways.
All these aspects need to get increasing attention in the coming days.
Bharat Dogra is a veteran journalist and author. His latest books include When Two Streams Met –Learning from Freedom Movement of India and Man Over Machine ( Gandhian Ideas for Our Times).