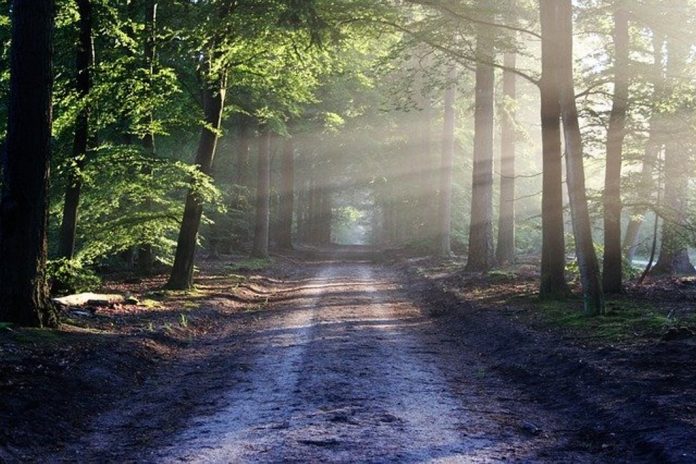 Where the mind is without fear and the head is held high
Where knowledge is free
Where the world has not been broken up into fragments
By narrow domestic walls
Where words come out from the depth of truth
Where tireless striving stretches its arms towards perfection
Where the clear stream of reason has not lost its way
Into the dreary desert sand of dead habit
Where the mind is led forward by thee
Into ever-widening thought and action
Into that heaven of freedom, my Father, let my country awake.
– Rabindra Nath Tagore
Not once, not twice, but every time when I read these lines, they uplift me and inspire me to strive towards becoming a better version of myself. I have kept a frame inscribed with these lines at my work desk so that I never forget the message these lines intend to convey – so that I never forget what being a human being is actually about. But I truly believe that it is certainly not a very complex phenomenon to decipher or to understand for anybody. Being a human being is simply about being able to strive towards becoming a better version of yourself day after day. This is pretty much that is required to lead a meaningful life and to justify one's existence as a human being. Education, then, is nothing but the process that helps one do that. 
The most unfortunate thing about today's times is that education is defined and understood as anything but what is mentioned above. We are so busy focussing on the utilitarian and instrumental aspects of education, that we have completely divorced it from its intrinsic worth. 
Is it possible to learn to become a better human being? Does education have any role in this process? Certainly. The process of bettering oneself is nothing but a process of individual growth and development. It is a process of widening one's horizons, and exploring newer ways of thinking. It is a process that aids an individual in understanding the multiple facets and perspectives that accompany every situation that one finds oneself in, during one's lifetime. It is a process that helps an individual develop empathy – and a feeling of empathy is the hallmark that qualifies a human being – a person who lacks empathy is in my view missing an essential aspect of human nature. 
When we think about society, we have in mind a group of individuals that are interconnected with each other in various ways. A human being, shorn of empathy, is nothing but a disconnected and isolated thread of this mesh of inter-relationships. Empathy is the primary emotion that helps us in making sense of not only the world around us but in making sense of our own selves too. Only when we learn to empathize, can we dig deeper into ourselves and understand the world around us better.  
Empathy encourages us to move on a path that establishes a dialogue between us and the world around us. This dialogic process then leads to a churning of ideas that has the potential of initially driving out all the negativity from the society and then gradually but continuously, helping it evolve into a much better and positive version of itself. 
Socrates did not preach any golden rules to be followed in order to make this world a better place to live in. He simply encouraged the establishment of a process of dialog. Dialogues that are important to be established – that of an individual with one's self and equally importantly between individuals in a society. Dialogues and ideas have the power that the deadliest of weapons do not possess. That power is the power to create for ourselves a world worth living in. A world built on the edifice of peace, love, harmony, goodwill and justice. A world that has overcome the baser instincts of hatred, anger, greed, lust, prejudices and discriminatory attitudes. Isn't this the end result that all of us are striving for? If it isn't, then education is anyway just another meaningless word that shouldn't concern us in any manner. But if it is – then education (fully adorned with its true meaning); and teachers (understood and respected for what they are and ought to be – our friends, philosophers and guides on this journey of life and meaning-making) need to be given their due place. 
In the end, I would just like to leave you with what 'Education for peace' can be all about. I would just like to quote here from the Position Paper brought about National Focus Group on 'Education for Peace' under the National Curriculum Framework, 2005, where it has been conceptualized and explained beautifully, "Education for peace is holistic. It embraces the physical, emotional, intellectual, and social growth of children within a framework of human values. Recognizing peace as holistic carries two major implications for education for peace. (a) Peace involves all aspects and dimensions of human existence in an inter-dependent way. Only those who are at peace with themselves can be at peace with others and develop the sensitivity it takes to be just and caring towards nature. Spiritual and psychological peace is neither stable nor viable without social, economic, and ecological peace. (b) Peace implies reciprocity. Values like love, freedom, and peace can be had only by giving them to others. Peace for oneself that excludes peace for others is a dangerous illusion. Education for Peace, hence, has a two-fold purpose: (a) to empower individuals to choose the path of peace rather than the path of violence; and (b) to enabling them to be peacemakers rather than the consumers of peace. Education for peace is, in this sense, an essential component of holistic basic education that aims at the comprehensive development of persons".
This is what we have to strive for. We cannot rest until this goal is achieved.
Nivedita Dwivedi is an Independent Writer. She is working in the field of education and—based in Mumbai.