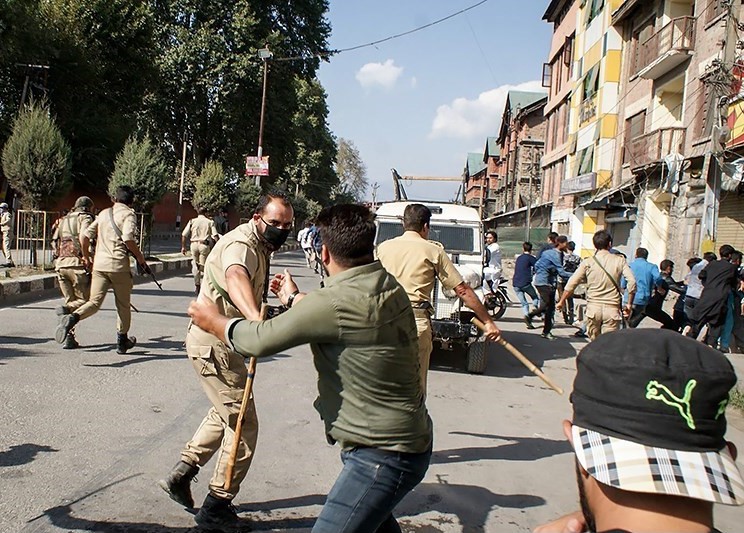 The human rights watchdog Amnesty International has halted its operations in India and Julie Verhaar, Acting Secretary General of Amnesty International in a statement responding to the Enforcement Directorate order accused the Government of India over "witch-hunt" of Human Rights organisations. Amnesty has said that its bank accounts have been frozen and it has been forced to lay off staff in the country, and suspend all its campaign and research work. Calling it an "egregious and shameful act", the agency says it will however stay committed to the cause of human rights in India for years to come. In the statement, Verhaar also states that it is a dismal day as India attempts to brazenly silence those who are pursuing accountability and justice in cases of human rights violations during the Delhi riots and in Jammu and Kashmir. 
The Indian Government in its response to Amnesty's claims has denied the allegations and called it 'unfortunate, exaggerated and far from truth'. The statement from the Ministry of Home Affairs has called the agency's work in India illegal and ineligible for FCRA's (Foreign Contribution (Regulation) Act) permission. The statement said that Amnesty International had received permission under Foreign Contribution (Regulation) Act (FCRA) only once and that too, 20 years ago (19.12.2000). The agency has been denied FCRA approval by successive governments since then, despite its repeated applications to receive overseas funds for its activities, the statement clarified. The MHA statement added that "This had led Amnesty to suspend its India operations once during that period as well. This bipartisan and purely legal approach towards Amnesty, under different governments, makes it clear that the entire fault lies in the dubious processes adopted by Amnesty to secure funds for its operations". 
According to Amnesty, the government has incessantly pursued baseless cases against them over the years in order to dissuade them from speaking the truth and is an extension of their intention to scuttle dissent. By portraying their lawful fundraising model as money-laundering, members of Amnesty India say that the government is trying to expand its overbroad legal framework which is "maliciously motivated when human rights activists and groups challenge the government's grave inactions and excesses". 
The group had revealed in a report last month that the Delhi police committed human rights violations during the communal riots in February 2020. They had also called out the human rights violations in Kashmir after the revocation of its special status in August. Amnesty had called for the release of all detained political leaders, activists and journalists, and for the resumption of high-speed internet services in the region. In 2019, it testified before the US Foreign Affairs Committee during a hearing on human rights in South Asia, highlighting its findings on arbitrary detentions, and the use of excessive force and torture in Kashmir.
The government has maintained its stance on the issue by submitting that Amnesty is free to continue its humanitarian work in India but India will not allow the interference of foreign funded entities in its domestic political debates. Referring to the amended FCRA 2020, the MHA statement said, "this law applies equally to all and it shall apply to Amnesty International as well".