Never before in the recent history of assembly  elections,  have the manifestos of political parties gained such an important place as they have in Bihar. In the 2020 assembly elections, political parties released their manifestos during election campaigns and this time they have became talking point among voters unlike earlier. 
Both the principal political formations, the National Democratic Alliance (NDA) and  Grand Alliance ( GA)  manifestos, released just some days ago are trying to compete and outsmart  their contenders particularly on the most sensitive issues of unemployment and jobs.  Earlier manifestos were considered to be mere pieces of paper which nobody took seriously. It used to be released formally   during the election time and after that it would be thrown into the dustbin. But for the first time election manifestos are being taken seriously.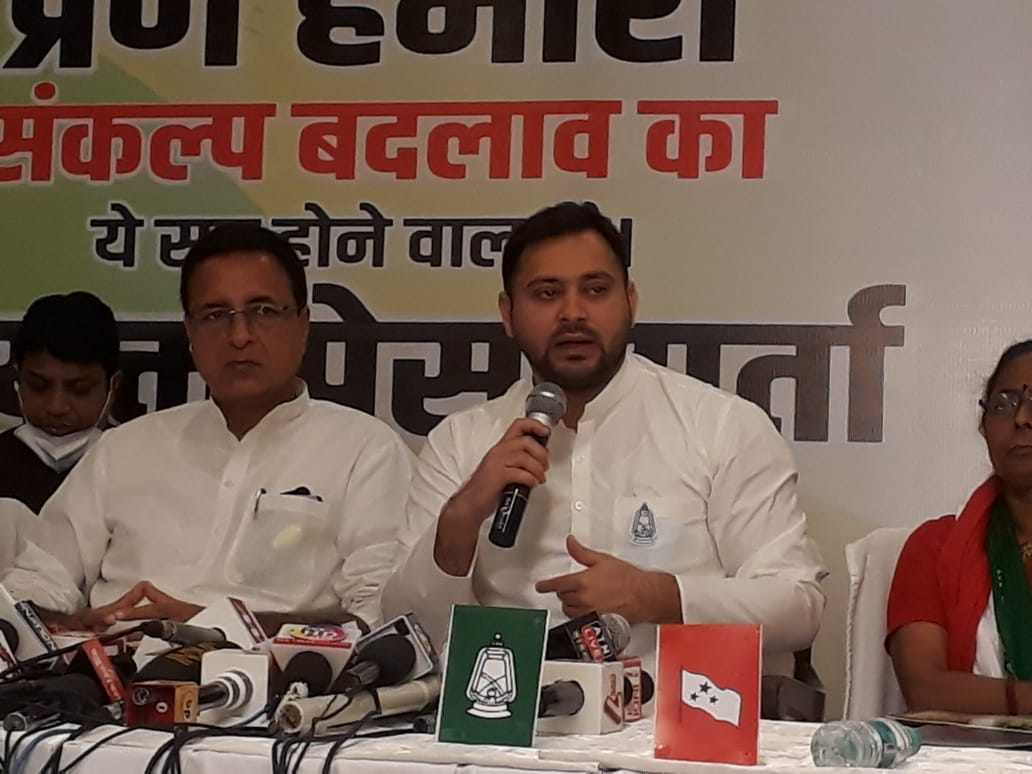 These manifestos have increased the political temperature of Bihar. The manifesto of Rashtriya Janta Dal (RJD) which promised   one million jobs for the youth and unemployed have created a political storm in the elections. To counter and belittle this promise  NDA leaders like Nitish Kumar mocked  RJD leader Tejaswi Yadav. In an election rally Nitish Kumar asked,"From where does the money come from so many jobs. Will it come from jail (Oblique reference about incarcerated RJD leader Lalu Prasad)".  
Deputy CM and BJP leader Sushil Kumar Modi termed it as an impractical promise that cannot be fulfilled. He also questioned   the fact that to provide one million jobs, the  state  government  will require 58,000 crore rupees and put a question before the party as to where it would get the money to do so. All the BJP leaders criticised the RJD  for the promise of one million jobs and termed it as a fantasy. 
 But when BJP released its manifesto it promised not only one million  but  1.9 million jobs for the Bihari youths, who are facing double whammy of pandemic, reverse migration as well as economic slowdown. The promise of 19 lakh  jobs is seen as counter move to stem the growing popularity of Grand Alliance leader   Tejasvi Yadav.
 Prime Minister Narendra Modi has started his election campaign  in Bihar from Sasaram. He will  cover  twelve election rallies during the three phase assembly election  28 October, 3 November and 7 November. The politics of promise and package was started by Narendra Modi during the 2015 assembly elections when he announced a one lakh crore package in a dramatic and pompous way.  According to  social activist Jaiprakash " That promise of Narendra Modi  was meant to attract voters but it failed miserably  as his party lost the election and the one lakh crore package became a laughing stock among the Biharis  as it was  primarily meant to hoodwink the Bihari people. People are asking where has that sum of  one lakh crore rupee gone? ."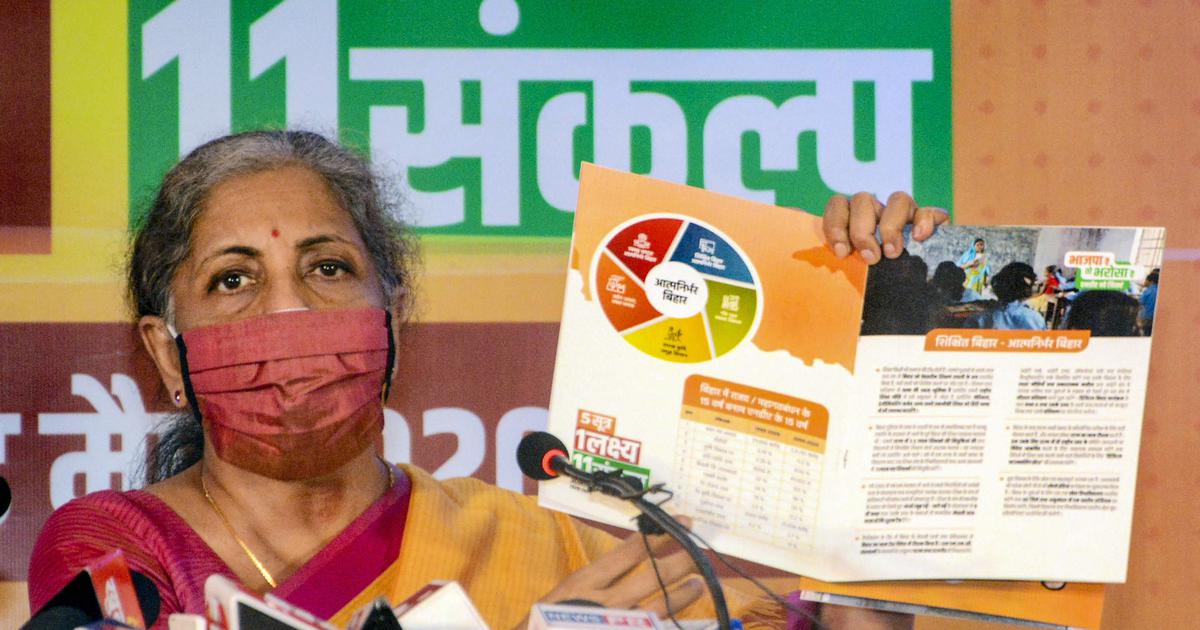 The BJP Bihar election manifesto  kicked up a storm  when it promised to provide a free vaccine for the Coronavirus  infection to all the citizens of the state free of cost if it is reelected to power. The manifesto, released by union finance minister Nirmla Sitaraman, said " The NDA government in Bihar has set an example before the country in the fight against Corona. It's our resolve that once the vaccine against the coronavirus has been cleared by the ICMR, we will make it available to the people of Bihar free of  cost."    
This promise triggered a flood of criticism from opposition parties terming it as an attempt to bribe the people of Bihar.
This year almost every political party prepared their manifesto after much deliberations with activists, academicians etc. RJD this time, prior to release of manifesto have done extensive exercise . They even sought the advice of alliance partners particularly with Left parties. As CPI(M) leader Arun Mishra told " Prior to the release of manifesto they sought our input and advice. It is  collective manifesto of Grand Alliance. " 
 The manifestos of left parties like CPI, CPI(M) and CPI (ML)   are known for their seriousness and programme.  But, earlier, nobody used to pay attention to them. These parties not only  made promise but  also provided alternatives methods to achieve that .
All the parties this time have tried to address the problems of   the pandemic, such as migration, unemployment and most important of all, the agrarian crisis. Agrarian concerns have been shown by almost every party, including the bigger parties like BJP and Congress. But, most of the solution to agrarian crisis in the manifestos have been  provided in the neoliberal framework. 
 Why political parties are giving so much importance on manifestos in this election ? Political analyst Gajendra kant Sharma Rai said " No doubt  political parties tried to address the livelihood issues . They have realised that unless the core and concrete peoples' issues  are  raised no empty talk and promise is going to work in the election. People are fed up with  the promises. BJP, just like 2015, tried to polarise voters on communal lines but in vain. The corona crisis have been the big eye opener for the common  masses. They have suffered a lot. A lot of people died for want of health facilities, hunger and deprivation. They are no longer prepared to be hoodwinked by  old leaders and parties.  They want something substantial. Therefore political parties have shown a little seriousness at least in their manifestos."   
The attention political  manifestos are getting among people as well as among the media is a significant remidner of this new reality.People are demanding  accountability from their representatives . They are expecting something new  from them. These manifestos will be a weapon for the masses to hold their representative responsible .  The way manifestos are getting media as well as people's attention is a political expression of this simple fact that people are no longer  prepared to be ruled by old and traditional methods of caste and community.