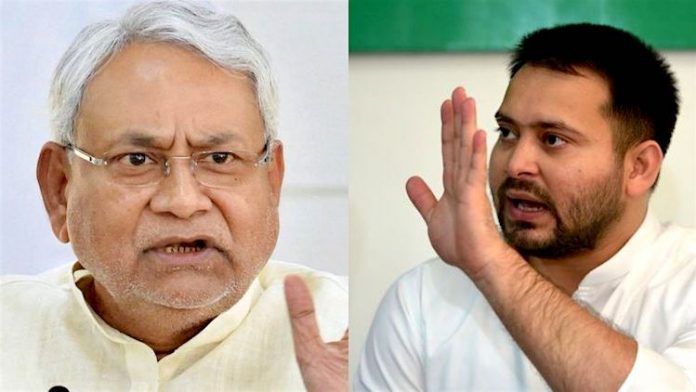 During the ongoing Bihar election campaign, polling for eight  Legislative Council seats was held on 22 October, four each in graduates and teacher constituency. But, today's  election for MLC seats hardly  made any difference to  ongoing assembly election campaign. There are 12 seats in the two categories in the 75 member Legislative Council. The results for the Council election will be declared on November 12, two days after the counting of votes for the assembly  polls on November 10. The purpose of these seats is to elect  their leaders who can raise the issues related to teachers and graduates before the government. Bihar is among the only seven states having a bicameral legislature, it means that it has both the lower house (Assembly ) and the upper house (Council). For the four seats in each of the graduates and teachers can vote, fell vacant on May 6, 2020 but the election got delayed due to the Covid-19 pandemic.There are around 4.07 lakh voters for the four graduates constituencies and only 40, 413 ( Forty thousand four hundred thirteen )  voters for the teachers constituencies.  With over 102 candidates vying with each other for the eight seats, 59 for the graduate seats and 43 for the teacher seats. There are just four women candidates in the fray.Bihar has over 250 constituent colleges, 18 universities, thousands of secondary and higher secondary schools and even higher number of aided institutions, central schools, Navodaya Vidyalayas, polytechnics and technical and teachers training colleges, issues abound in the field of education for varied reasons. Of the four teacher's seats falling vacant, the CPI holds two,  Tirhut and Saran, while one each is with the BJP (Patna) and Congress (Darbhanga). Of the four graduate seats, JD(U) holds two of them  Patna and Darbhanga, while one seat is with the BJP (Koshi) and one independent ( Tirhut).
Some of the prominent candidates are in the fray from mainstream parties are Bihar Congress president Madan Mohan Jha from Darbhanga teachers seat ,  AIFUCTO ( All India Federation for University and College Teachers organisation ) general secretary Arun Kumar from Darbhanga. Bihar's information and broadcasting minister and JD(U) leader Niraj Kumar is fighting from graduate constituency, President of BSTA (Bihar Secondary Teachers Association ) Kedarnath Pandey from Saran teachers constituency.For these elections, every time fresh electoral roll is made and those conscious get themselves enrolled, while other don't take the pain of submitting certificates or just remain indifferent. Many a time prospective candidates get electors enrolled in their own interest.  In the last  couple of months  teacher's issue have become one of the central issues of Bihar assembly election also. In February Bihar primaryand Niyojit   teachers went on the strike for more than three months. About thirty thousand were suspended for participating in the strike but at last Nitish Kumar government had to come to the negotiating table and grant some concessions for the Niyojit teachers but this didn't satisfy the teachers. These teachers' main demand has been "Equal pay for equal work."
They have  fought for this demand vigorously  but ultimately lost this battle in the supreme court.  Nitish Kumar had announced service conditions for school  teachers, post retirement benefits and hike in pay for teachers. The main apposition party RJD announced support for ' equal pay for equal work." Congress and LJP also supported this crucial demand. Legislative council is an occasion when teachers and graduates get opportunity  to voice their concerns.  Most of the teachers are graduates therefore they vote three times- one each for graduate and teacher seats  and one for the assembly. 
According to latest data around 60 percent voting has been recorded in both the teachers and graduate constituencies. Just like assembly elections the fight is along political lines. NDA and Grand Alliance is the main contestant while there are some independent candidates also. Use of caste and cash play an important role in council results also. During the last six years NDA government in Bihar had to face the wrath of Niyojit teachers regularly. Will their resentment affect the council election scenario or will money power decide the election outcome?
Anish Ankur is The New Leam Contributing Writer – based in Patna.