A 19 year old girl who had been gang-raped on the 14th of September in U.P's Hathras village succumbed to her injuries in the early hours of Tuesday. She died of permanent damage in her spinal cord due to fractures in the 2nd and 3rd vertebrae in the neck region, at Safdarjung Hospital, New Delhi where she was shifted from Aligarh's JN Medical College. Her assaulters, four men who are now behind bars, had allegedly dragged her by her dupatta into the fields from a spot where she had been cutting grass with her family and after the rape, slashed her tongue. The doctors found her in a quadriplegic condition and had put her on ventilation support until her condition improved enough to be treated. 
#Hathras: #cremation of the 19-year-old #rape victim was forcibly carried out by @hathraspolice at night in absence of family members, allege kin. @Benarasiyaa @Uppolice @UPGovt pic.twitter.com/Ht0lqV0B0f

— Anuja Jaiswal (@Anuja_Jaiswal11) September 30, 2020
Early Wednesday night, around 2:30 am, her body was cremated by the UP Police near her home in Hathras against the wishes of her family. In a shocking move, drawing resentment from around the country, the UP Police on seizing her body, drove away protestors from the site and carried out the cremation without handing over the body to the family. Her mother and other family members can be seen howling and protesting at the site of cremation in video footages that have appeared. "We begged them to let us bring her body inside the house one last time, but they didn't listen to us," the girl's brother was quoted as saying. Adding to the voice of condemnation, All India Progressive Women's Association Secretary Kavita Krishnan said, "When the family found her and she was taken to the police station, the police said she is trying to trap people and then she was hospitalised and not kept in a ICU for six days and then on her death the police blamed the victim's family and they are denying this Dalit family and victim dignity even in death and mourning". Meanwhile, the police Chief Vikrant Vir has denied the allegations saying her cremation took place with the consent of the family and added, "We did not want any outsider to create law and order disturbances".
Her rape was being termed as 'another nirbhaya' in reference to the 2012 brutal gangrape of a Delhi-based physiotherapist in the capital that intensified the gender justice movement across the country. Wednesday's incident has put even that in question as activists say '"It is the newest low. Even in the Nirbhaya case there was nothing like this… They can only do this to a Dalit family..they knew the caste would not retaliate so they did this," she said.'. The series of incidents including her rape forms part of the prolonged systemic crime and injustice faced by the Dalit women in our country. 
She was a Dalit woman, raped (and murdered) by upper caste men, a reality that repeats itself almost every day in some corner of India. The 2016 National Crime Records Bureau data suggests that over 4 Dalit women are raped each day. The gender justice movement in the country has not succeeded in bringing the issue of Dalit women fully under its ambit yet. The caste identity of being a Dalit and the gender identity of being a woman combined make their cause nearly invibilised in the discourse against inequality. This is because the mainstream discourse largely fails to acknowledge the intersectionality of caste, class and gender. 
Research and writing on gender has repeatedly pointed out that Dalit women's status as victims of systemic violence is even lower than that of their male counterparts, who become their patriarchal oppressors from within their caste group. As per most indicators of social development i.e. education, employment, security, social mobility, nutrition and health, Dalit women fair below Dalit men, who fare poorly overall owing to their status in the caste hierarchy. It has been reported that Dalit women make up the bulk of landless labourers and sanitation workers in India, while many are forced into prostitution in urban brothels. Their subordinate position in caste, class and gender hierarchies makes them the subject of exploitation in all spheres of the society.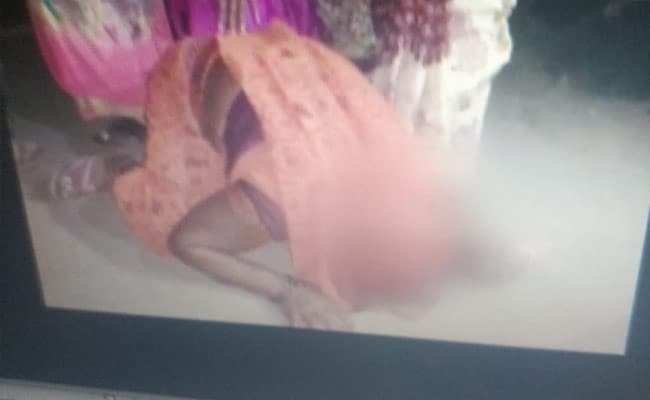 Additionally, in all cases of caste conflict Dalit women are the first victims such that rape and other forms of sexual assault become a tool in caste conflict. In patriarchal societies all over the world, sexual violence against women routinely becomes a method to stage a contest of superiority against the opponents. So upper caste men in India regularly rape Dalit women or women from lower caste to stage the caste conflict. Most cases of sexual violence against Dalit women are linked to their caste status, reiterating that such violence is not only about men controlling women but also an attempt to maintain the caste structure. 
As such, large scale impunity exists for upper caste perpetrators of crimes and atrocities against Dalits, but Dalit women are the worst victims of this. There is widespread underreporting of cases of sexual violence by Dalit women who fear police harassment and inaction, apart from the casual victim blaming that is practised in the country towards rape survivors of all castes. Dalit rights activist Dr. Sujatha Surepally talks about the lack of response or attention on the rapes of Dalit women, from the media, the government, the police, the judiciary as well as the elite class protesting in Delhi. The failure in prosecution of rape cases especially of those belonging to lower castes is an embarrassment for the justice delivery system of the country. Women in general, and Dalit women in particular who decide to pursue their cases of sexual violence have to face entrenched biases and prejudiced at every step– from police to doctor to their own family members. Due to the caste-based discrimination within the justice system, men increasingly find it easier to commit grave sexual crimes against women of lower castes. 
Rage has been brewing on social media with people tagging UP Chief Minister Yogi Adityanath to resign over the shameless handling of the incident. The outrage has urged the Prime Minister to speak to Adityanath regarding the case who has ordered constitution of a three-member SIT to probe the case and has asked to move the trial to a fast track court. National Commission for Women has sought explanation from the UP Police for their actions. After her death, protests demanding justice for the girl and her family began rising outside Safdarjung hospital which saw Bhim Army Chief Chandrashekhar Azad and its Delhi unit head Himanshu Balmiki alleging that the medical treatment meted out to her was not adequate, blaming that the authorities and doctors practiced caste discrimination. Azad and Balmiki were detained by UP Police around 10pm Tuesday night as they were accompanying the family on their way to Hathras and it is being claimed that their location hasn't been made public by the police.