The coronavirus lockdown has had far reaching implications for the Indian economy and has had the deepest impact on people working in the informal sector, these people have been left without  sources of livelihood and even in cases where they had some savings to count upon, they have already been exhausted. The loss of livelihood and a closure on all sources of income have pushed these communities deeper into the dens of poverty and marginalisation and have brought before them unprecedented challenges. 
One among the most badly affected sections of the population is that composed of Indian sex workers. According to a recent report carried in The Indian Express, more than 89% of sex workers working in Asia's biggest red light area of Sonagachi, Kolkata are finding themselves under the burden of unprecedented debt. As work was significantly impacted and they faced a major financial blow, most sex workers were compelled to take loans even for day to day survival amid the lockdown.
 Even when the country has begun to gradually open up its economy, a larger section of Indian sex workers are still without a source of employment and customers still find themselves reluctant or refuse contact due to the fear of infection.
 The findings came out through a research conducted by Anti-Human Trafficking Organisation. The survey has revealed that after the pandemic the economy has gradually begun to return on track but most sex workers are still without livelihood and thus while many of them are opting for other forms of livelihood, many of them who are under debt find it impossible to get out of the vicious cycle.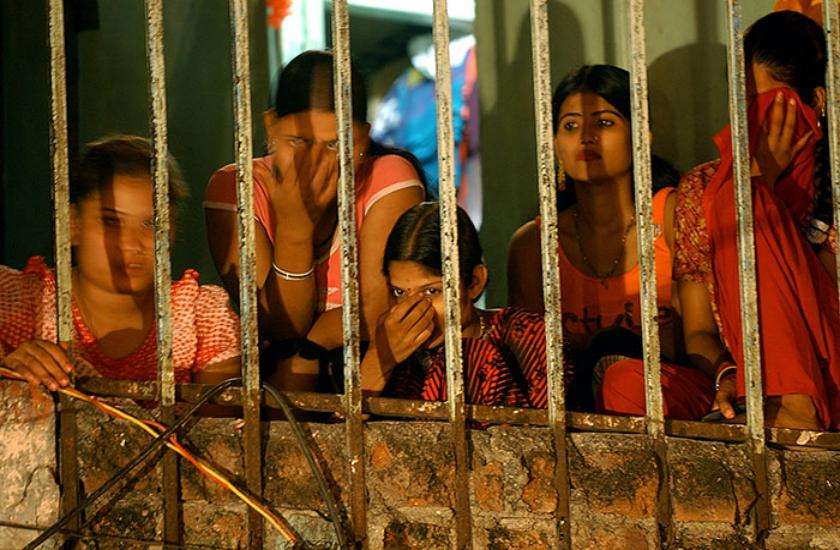 These sex workers have been caught because they have borrowed exorbitant amounts of money from brothel owners, money lenders, pimps etc and now have become even more vulnerable to further exploitation. The report of the survey tells us, "Around 89% of sex workers in Sonagachi have fallen into debt bondage during the pandemic. Of these, over 81% of them have taken loans from the informal sector, especially from money lenders, brothel owners, pimps, making themselves vulnerable to further exploitation. 73% of sex workers want to leave the sex trade, but are not able to do so due to the huge loans that they have taken to survive the pandemic."
It has to be underlined that Sonagachi is Asia's largest red light area and is home to more than 7,000 residential sex workers. The coming of the coronavirus and the associated nationwide lockdown has been a major attack on their lives and livelihoods and has brought them to a complete position of economic vulnerability. Since the month of march, most sex workers in the area have been without work or income. In the month of July, the business at Sonagachi resumed at 65%. The survey concerned too into consideration the lives and hardships of over 98% of the resident sex workers of Sonagachi and it is thus quite indicative of their pathos and pains amid the coronavirus pandemic and the resultant impact on the informal sector.