In a political system of multi-party kind where electoral gain is placed above ideological commitments, Ram Vilas Paswan was a man to know, for whom this dictum had an effective charge. He was one of the tall Dalit leaders of the country who followed the Lohiaite tradition of social justice politics and not the Ambedkarite tradition. But ideology was not one of the defining characteristics of his politics. In fact he was even considered to have maintained a sort of "ideological looseness" in his career. Instead he emerged as a political force who had come to gain a forceful command over coalition politics and who channelised this prowess to remain consistently in power through all central governments formed since 1989. 
He died on Thursday in a Delhi Hospital days after he underwent a heart surgery. We are remembering his life, political trajectory and the legacy he left behind.
Days of Revolution and Career Trajectory
Considered an important politician for the post-independent and pre-globalised polity of India, Paswan started his political career as a member of Samyukta Socialist Party (SSP) and was elected into the Bihar legislative assembly in 1969. Answering Jayprakash Narayan's call for revolution against corruption and misrule in Bihar and subsequently against the incumbent Indira Gandhi led national rule, he left his SSP ticket and joined the movement. Among other young student leaders who joined the movement were Lalu Yadav and Nitish Kumar who were inspired and nurtured by the JP movement in the 1970s India. Over the years, the three leaders enjoyed political membership as well as political rivalry. Together they came to be known as the three "engines" of Bihar.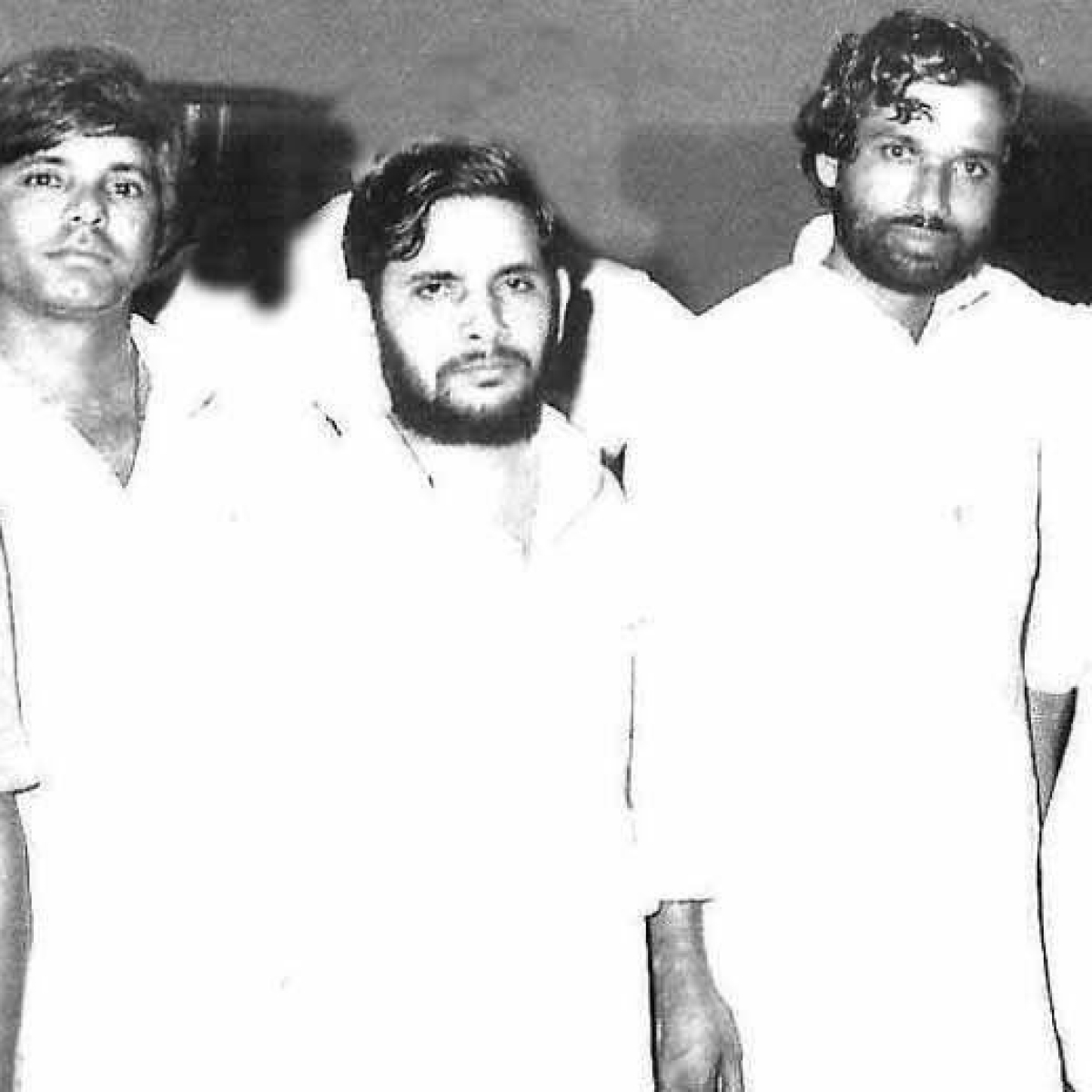 In 1974, he joined the Jat leader Charan Singh's party Lok Dal formed in that year. When the Emergency was imposed by Indira Gandhi in 1975, Paswan along with Charan Singh was at the forefront of opposition against the draconian move by the Prime Minister. Along with other leaders joining the opposition, Paswan was also arrested and he spent the entire period till February 1977 in jail. 
The Lok Dal then merged with Jan Sangh and other parties to form the Janata Party in which Paswan was elected to the Lok Sabha from Hajipur constituency in Bihar. He earned a record vote share of 4.24 lakh votes and went on to retain this seat in subsequent elections, eight times till 2019, except in 2009. With the days of revolution behind him, he joined and left many parties and alliances. Holding important portfolios such as Railways, Labour, Welfare and Food, Paswan had served as a minister in the governments of V.P. Singh (1989), H.D. Deve Gowda (1996), I.K. Gujral (1998), Atal Bihari Vajpayee (1999), Manmohan Singh (2004) and Narendra Modi (2014).
In 2000, he formed his own party- Lok Janshakti Party (LJP), now headed by his son Chirag Vilas Paswan. 
A Powerful Dalit Leader and his Survival Tactics
A Lohiaite, Paswan's political vision was influenced by the thoughts of Independence fighter and socialist political leader Ram Manohar Lohia which led him to practise a kind of social justice politics that privileged a broad oppressed caste identity over Dalit exclusivity. This allowed him the political bandwidth to negotiate with leaders from backwards castes in Bihar other than Dalits and expand his political battleground instead of keeping limited to his own Dalit identity. He also had an appeal among the upper caste groups, seemingly because he did not practise a hardline caste identity based politics. Another one of Paswan's contemporaries, Bihar's Deputy CM Sushil Modi spoke about him: "A man who worked for the Dalits without uttering a word against the upper castes, which other leaders did during the post-Mandal era to consolidate their vote bank. That is why he had a high acceptability among the upper castes." During his political career, he commanded about 7-8% of the popular vote in Bihar. This included the vote of his own sub-caste within the Dalit community i.e. Paswans constituting around 4-5 percent of Bihar's population, and some associate communities of Dalit and Most Backward Castes (MBC). 
Two of the most important moments in his political career are his involvement in the implementation of the Mandal Commission report and of the SC/ST Prevention of Atrocities Act. Paswan is remembered for the steps he took toward activating both these powerful instruments for the purpose of uplifting the socio-economic and legal statuses of lower caste and tribal communities of India. In the VP Singh's government, he was the campaign manager from Bihar and UP, serving as the Union minister for Social Justice and Empowerment. It was during this time he strongly campaigned for the implementation of the Mandal Commission report.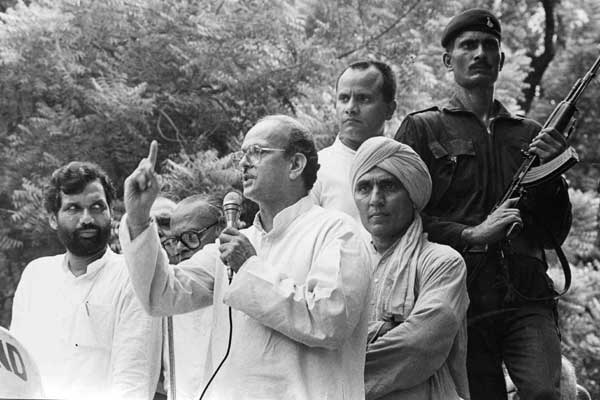 Though minimal, his presence did help prioritise social justice-oriented programmes and initiatives by bringing the issues of socially backward communities to notice of the Brahmanical leadership run system, claims PS Krishna the civil servant who remained closely associated to Paswan. The question of whether he did enough for the progress of marginalised communities or even Dalits, lingers along with his political legacy. One response that reflects his position on identity politics is when he said "Do people want to see a Dalit leader wearing torn clothes?" on being called a "five-star Dalit leader" for his extravagant lifestyle. 
Declining Influence  
Recalled for being referred to as the weather scientist or "mausam vaigyanik" by former Bihar CM Lalu Prasad Yadav, he had the good judgment of which party was going to win and accordingly he would coalesce with the winning party. This never brought him to power as a chief minister of Bihar. But he is said to have played the role of the 'kingmaker' in the state politics. 
Having broken ties with Bharatiya Janata Party (BJP) in 2002 citing the genocidal Gujarat riots, he rejoined the party as an ally in 2014 under the Narendra Modi government, dropping out of alliance with Lalu Yadav's Rashtriya Janata Dal. By this time, his influence had begun to wane. But he continued to be BJP's Dalit face in Bihar. Paswan's death comes just few weeks ahead of Bihar assembly elections in which LJP under Chirag Paswan decided to walk out of NDA and contest solo. Though it would continue with NDA at the centre, the party faces a challenging time.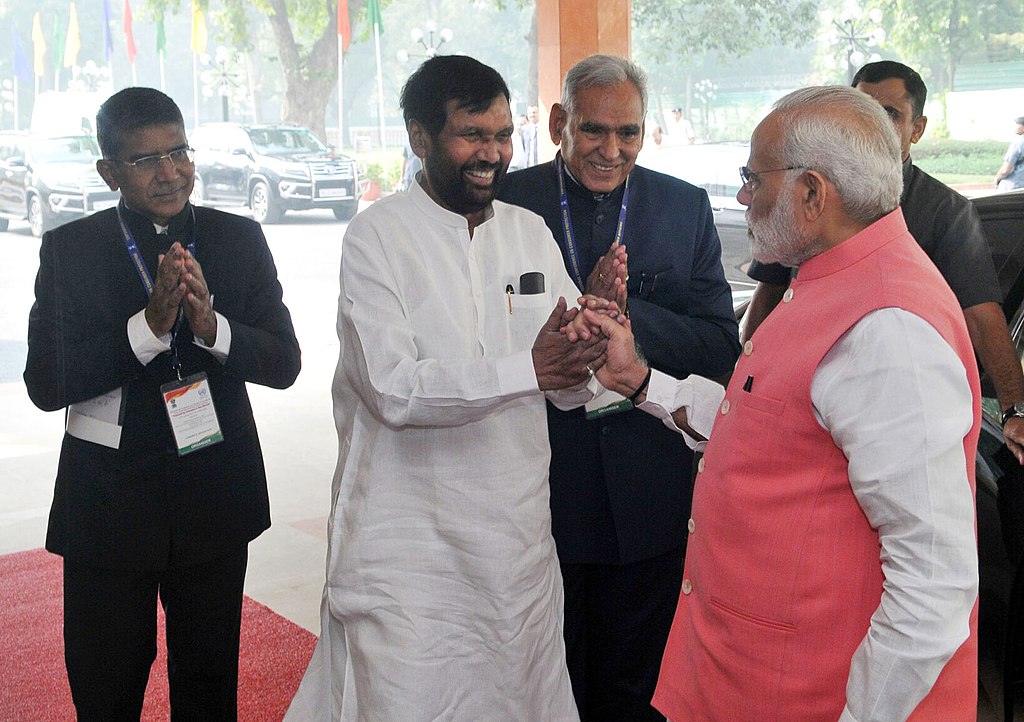 In Paswan's career it was expected that he would be able to achieve support from and expand reach to the sizeable Dalit population outside of Bihar, in the states of Uttar Pradesh, Maharashtra, Rajasthan, Punjab and northern and western states of India. But that was not to be. Rather, the Dalit leader from the days of political revolution, got reduced to being the leader of Paswans. However, it has also been remarked by Janata Dal United leaders that even Paswans were voting for LJP in Bihar because of Modi. LJP's vote share as well as assembly tally were seeing a decline since 2005. Also, his ideological diversity could be the reason his party could not expand beyond Bihar, unlike the influence that Bahujan Samaj Party, another party anchored in Dalit identity politics came to enjoy from Uttar Pradesh to becoming a national party. 
Although LJP enjoys a share of a total of six seats in Lok Sabha, out of these six, two are his brothers and one is his son. The ideological vacillations, political opportunism and familial dependence were dominant traits of his political life. These are frequently thought to have kept the spread of his influence limited. 
However, his contributions in the Indian polity and the multi-party electoral landscape of India leaves a crucial legacy of political practice. Holding an MA and an LLB, Paswan was a well-educated Dalit who expressed that these degrees are Herculean victories for a Dalit from Bihar. His is a tale of survival in Indian Politics. Despite political rivalry, he never strained his personal rapport with other leaders and politicians. Perhaps that is why after his death, leaders across caste and political lines have paid rich tributes to the late Union Minister for Food and Consumer Affairs. Dalit leaders across political parties commended his decades long work for the Dalit communities at a meeting held in Ambedkar Bhavan on Friday. As a mark of respect, all state capitals and union territories were asked by the Ministry of Home Affairs to keep the national flag flown at half-mast on Friday, October 9.