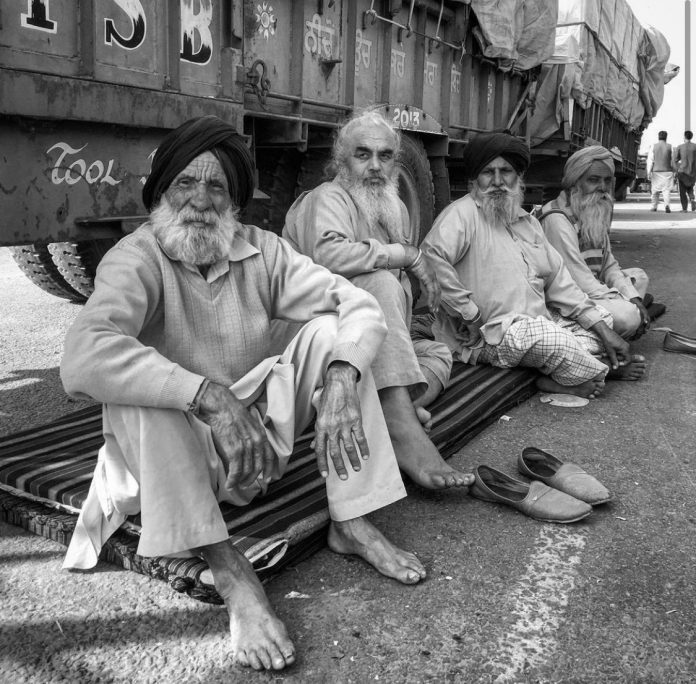 Agitated and angered farmers from different corners of the country have come together to participate in a series of protests against the Centre's newly passed farm bills in Delhi and neighbouring areas. These farmers are demanding that the three newly passed farm laws be scrapped and that the Mandi system which they feel is more in favour of their rights and dignities be reinstalled and strengthened so that corporate giants don't gain an unprecedented monopoly on the farming sector. The farmers feel that the newly passed farm laws will disempower them and make them extremely vulnerable to corporate exploitation and thereby demand a total revocation of the newly passed farm laws by the Centre. It has almost been a week since the farmers from different corners of the country began to assemble in the Capital to make their voices against the three farm bills heard and despite talks with the Centre, which have turned out to become inconclusive, the spirit of the farmers has remained unaltered and they continue to protest.
Just a day after another set of inconclusive talks with the Centre, the farmers are now demanding that a special session of the Parliament be dedicated to repeal the new farm laws. The farmers have been threatening that if the farm laws are not repealed, they will block all the roads of the national capital. Farmer leader Gurnam Singh says, "If govt. does not fulfil our demands, we have to take more steps."
The farmers' protest has already completed a week and the heavy congregation of farmers has lead to blocking of the roads and affected vehicular movement especially at the Singhu and Tikri borders. Thousands of farmers have also been gathering at the Chilla border between the Delhi and Noida borders. The route continues to be closed even till now.
While the farmers continue to protest and raise their demands against the newly passed farm bills, Delhi CM Arvind Kejriwal said that the Centre was unhappy with him for not allowing the stadiums in Delhi to be converted into temporary jails for the protesting farmers.
He also took a jibe at the Punjab CM Amarinder Singh and said that although he had ample opportunities to make sure that the farm bills are not passed, he did nothing to stop the bills from being implemented. Before the initiation of the second round of talks between the farmers and the Centre, Union Home Minister Amit Shah held deliberations with Agriculture Minister Narendra Singh Tomar and Railways Minister Piyush Goyal on ways through which the concerns over the newly passed farm bills can be dispelled.
It is believed that it was during such meetings that the Union government discussed the issues raised by the farmers and discussed on constructive ways to clear their doubts about the repercussions of the newly passed farm laws.