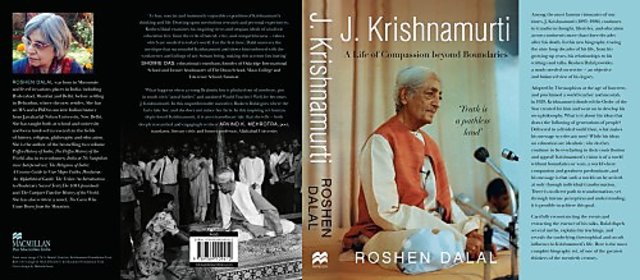 Roshen Dalal is a leading historian and has written extensively on a wide variety of issues and concerns ranging from history, religion, philosophy to education and culture. Her vast experience as a teacher at both the university and school levels allow her academic voice to have both a deep sensitivity to the young learner's mind and curiosity as well as it allows her to find for herself engaging and extremely relevant ideas for engagement.Perhaps it is her instant connect with the young learner's mind that some of her works like The Puffin History of the World, India at 70: Snapshots since Independence or the Compact Timeline History of the World have become widely popular over time.
A quality that has penetrated across most of Roshen's works is that reading her words almost feels like listening from a passionate storyteller the distinct unfolding of historical events in a descriptive style that seldom burdens the reader with the academic and factual dryness that is often associated with the mainstream history taught in our classrooms. While school curriculums emphasise on teaching history through dynasties or civilisation instead of chronologies and thats why it becomes difficult for the learner to organically grasp dates or parallel events without forceful rote memory or mechanical memorisation, Roshen Dalal's fresh new perspective of studying history can alter such a boredom and cultivate a true interest in the subject.
Its an interesting idea for example to expand on a narrow definition of history and include histories of movies, sports, books or even the day to day emotions that we experience- this democratises history and makes it come alive and Roshen Dalal's hasn't ever hesitated to expand the walls of her discipline and make it inviting for young learners.
Such an attempt at rewriting history arouses the interest of the reader, taps on her inquisitively and helps her find newer avenues of exploration. Carrying forward her unique legacy of writing history in a narrative and engaging manner, Roshen Dalal's new book on educationist and philosopher J. Krishnamurti is indeed a very exciting and in-depth reading experience. In this book, Roshen Dalal's purpose is to bring out for the audiences an overview of all aspects of the pathbreaking thinker's life and the book becomes all the more relevant in a conflict ridden and fragmented world that we find ourselves amid. What makes the book a holistic reading experience is that Dalal has touched upon almost all the important aspects of his life trajectory ranging from his own personality and individuality, his early life and the unique moments that changed his life course forever, his friendships and associations with significant others, the shaping of and emergence of his name as that of a widely respected world teacher, the dilemmas and contradictions, the pains and challenges he underwent in his life and finally the idea of self-knowledge as the key to change, as highlighted by the great pedagogue-philosopher.
Any engagement with J. Krishnamurti becomes all the more fascinating because his ideas help us to ponder upon the possibility of an alternative way of leading life especially when we are faced with a world where the over-exploitation of natural resources has brought us to the brink of disaster. The book's timely appearance makes us realise yet again as to how important the thinker-philosopher has become in a conflict-ridden world like ours and how his assertion on the transformation of the consciousness appealed to people across the world and has become the most pressing requirement of our times. Although he came from the small town of Madanapalle in Andhra Pradesh, his ideas were universal and bridged the distance between the East and the West.
Krishnamurti kept highlighting that irrespective of their geographical, racial, religious and cultural affiliations people across the world was trapped in the vicious cycle of desires and aspirations and how they all had the same operational set of emotions and how the desire to strive higher remains unfulfilled in most of our existences. Limited notions of identity and a ghettoised sense of belonging to a particular nation, tribe or religion confine us into boundaries and erect walls of separation making the world a conflicted and unhappy space and so he asks us to imagine if there could be a new individual, who is not torn and in state of conflict and is in peace with himself and his surroundings. Krishnamurti's genius lay in imagining and striving for such an individual but not through political revolution or subscription to a school of thought of institutionalised ideology but through a transformation of the self. And Dalal rightly reminds us, "I feel Krishnamurti was a messenger of truth, urging people to change their consciousness and providing a new way to do so."
J. Krishnamurti: A Life of Compassion beyond Boundaries by Roshen Dalal; Published by Pan Macmillan India 2020. Price- Rs.399