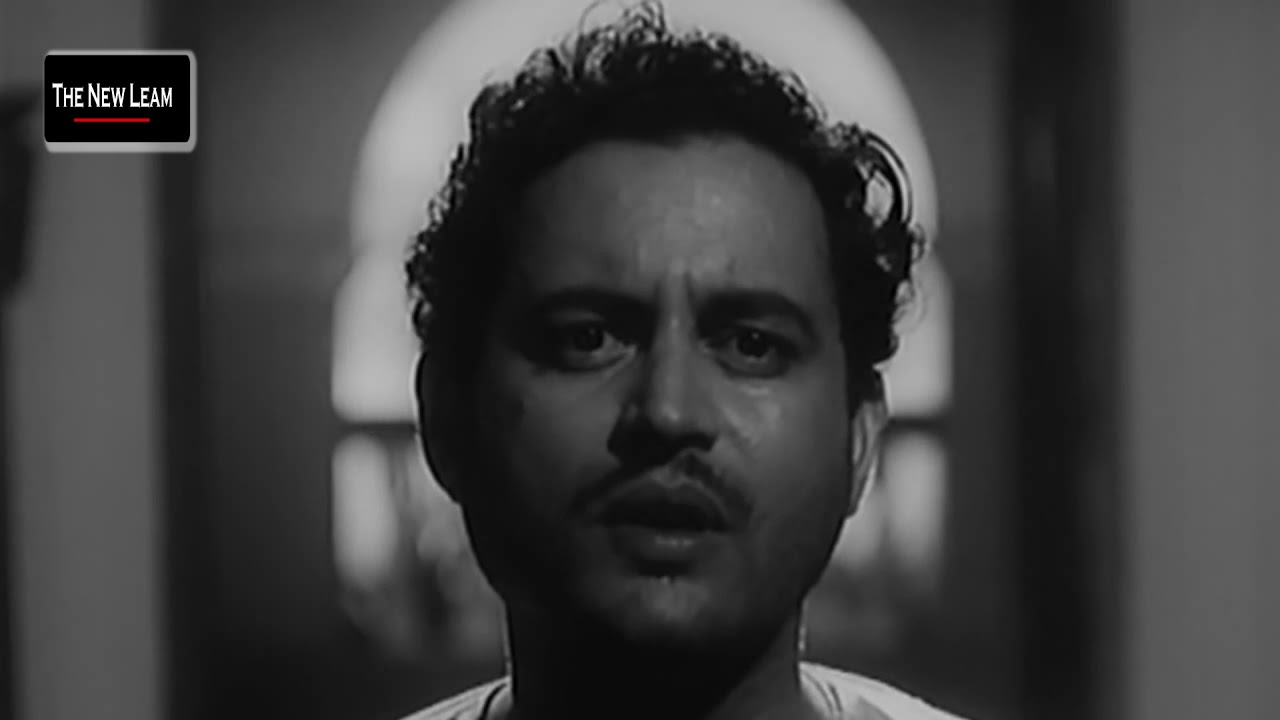 Most film songs deal with the lighter side of life, and the emphasis is more on the rhythm and tune than on the content and message, if any. Nevertheless, some famous lyricists of Hindi cinema like Shailendra, Sahir Ludhianvi, Neeraj, Majrooh and Kaifi Azmi have been known for the depth of their thinking and ideas. Then we also had Pradeep who often sang his lyrics in a voice uniquely his own.  They were great poets whose access to the film medium made it possible for them to get the help of great composers and actors to take their philosophical messages to a very large number of people.
Shailendra in particular was the master of the art of conveying deep truths in very simple words. Hence although he died at an early age, he has left an indelible imprint on Hindi film songs. He also produced a great film Teesri Kasam (1966), described as poetry on celluloid, whose songs attracted attention for their philosophic content. One of these Sajan re Jhoot Mat Bolo Khuda Ke Paas Jana Hai is cherished for conveying the most basic truths of life in very simple words. This song was written by Shailendra. Then there is the other gem from this film Duniya Banane Wale, Kya Tere Man Mein Samai, Tune Kaahe ko Duniya Banai. In a very insistent tone this song questions God as to why he created a world in which he makes two persons meet and fall in love, only to ensure that they  soon have to go separate ways. This was probably written by Hasrat Jaipuri , although some sources attribute this too to Shailendra. Both songs were sung by Mukesh, composed by Shankar Jaikishan and filmed on Raj Kapoor and Waheeda Rehman.
Some songs written for departure and separation scenes in films have also struck a deep chord with film audiences , and are also remembered sometimes as final farewell songs. These include such memorable songs as Hum to Jaate Apne Gaanv, Apni Ram Ram Ram from Diwana film (1967). This also sees the same combination of Shankar Jai Kishan, Mukesh and Shailendra. Rahe na Rahe Hum ( sung by Lata Ji) from Mamta is another  memorable song which evokes similar feelings.
Kar Chale Ham Fida Jaane Tan Sathiyon, Ab Tumhare hawale watan sathiyon is more obviously a final farewell song, sung by soldiers giving a message to the people of their country at the time of sacrificing their life. Written by Kaifi Azmi and composed by Madan Mohan, this song made a deep impact in India.
Songs filmed on persons leaving their village for a long  time, unsure even of returning, also evoke deep feelings of the great uncertainties of future life and of the love of all that is left behind. Two of the best songs of this genre were written by Shailendra. The first one O jaane wale ho sake to lot ke aana is filmed on Nutan in Bandini film, composed by S.D. Burman. It becomes difficult to hold back tears as the song sung by Mukesh progresses –bachpan ke tere meet tere sang ke sahare, dhundenge tujhe gali-gali sab ye gam ke mare ( distressed friends of your childhood in the village will keep searching for you here). The other song, sung by Manna Dey, is from Do Bigha Zamin and has been filmed on Balraj Sahni—Ganga aur Yamuna ki gehri hai dhar, aage ya peeche sabko jaana us paar—Beej Bicha Le Pyar Ke—Mausam Beeta Jai—Apni Kahani Jhod Ja, Kuch To Nishani Jhod Ja, Kaun Kahe is aur tu fir aaye na aaye ( Leave behind a part of your story, o departing one, leave behind something to remember you by—who knows whether you will come back this way or not). This soulful song composed by Salil Chaudhary will make you cry.
Some philosophical songs try to capture the essence of life in wiping tears of others, and bringing a smile on the face of someone who is distressed . Shailendra says this beautifully in a song written for Anari ( 1959) and filmed  on Raj Kapoor, with music by Shankar Jaikishan—Kisi ki muskrahto pe ho nisar. A song from Dharm Karm movie says you will be remembered by whether what you said brought happiness to others–jag mein reh jaaenge pyare tere bol. A song from Diwana film says—Hamari bhi jai, tumhari bhi jai hi—we both won, no one lost, life is like that ( sung by Mukesh, written by Shailendra, composed by Shankar Jaikishan, filmed on Raj Kapoor and Saira Banu.
A prisoner is released but does not know where to go. What other situation can better describe the irony and distress of human life. It is in such a situation that the unforgettable title song of Guide (1965) has been filmed on Dev Anand–Wahan Kaun Hai Tera, Musafir, Jaayega Kahan. This was written by Shailendra and composed by S.D.Burman, truly a great combination. The deep voice in which S.D.sang this himself just cannot  be forgotten.
On loneliness and the feeling of being deserted, there can hardly ever be a more moving song than the unforgettable song written by Kaifi Azmi, composed by S.D. and filmed on Guru Dutt in Kagaz ke Phool movie ( 1965)—Dekhi zamane ki yari, bichre sabhi baari-baari.  Another song on this theme often hummed is the one by Pradeep—Toot gai hai mala moti bikhar gaye, do din reh kar saath jaane kidhar gaye.
   The feelings of disillusionment and of dying out of hopes have been captured in a very memorable way in a song written by Neeraj, composed by Roshan and filmed on Rajiv in the film Nai Umar Ki Nai Fasal (1965)—Swapna Jhare phool Se, Meet Chubhe Shool Se, —Karavan gujar gaya, gubar dekhte rahe ( the caravan had departed, I could only stare at the dust left behind by it). This song has many reference points and has been used also in the context of lost opportunities of creating a better world and nation. Its poetry, the way words have been woven together, is simply superb and where-ever Neeraj went, there used to be a demand from the audience for reciting this. The soulful voice of Mohammed Rafi has added further to the impact of this great song in the film version.
Another song which deeply regrets what has happened but also says there is much to learn from what has happened was filmed on Dilip Kumar in Aadmi (1968). This song Aaj purani raahon se koi mujhe awaz ne de has been sung by Rafi .
Another Rafi song we can never forget is Yeh duniya agar mil bhi jaye to kya hai. Written by Sahir Ludhianvi and composed by S.D., this ultimate song of the idealist human being  declares loudly—so hollow is success and fame as defined by this narrow selfish world that I do not want this fame, I reject this success. This song was filmed on Guru Dutt in his most memorable film Pyasa ( 1957).
Another great Sahir song which we simply cannot forget here is his great song on deep-rooted injustice women suffer in this world—Aurat ne janam diya mardon ko, mardon ne use bazaar diya, jab ji chaha  machla kuchla jab ji chaha dutkar diya. This was sung by Lata ji, composed by Datta Naik for film Sadhna (1958 ) and filmed on Vyjanthimala.
Majrooh Sultanpuri penned two songs for Dosti ( 1964)—Jaane walo jara mur ke dekho mujhe and rahi manva dukh ki chinta kyo satati hai dukh to apna saathi hai. Although all songs of this film are great, these two in particular, sung by Rafi Sahib, will be remembered whenever there is a need for reminding ourselves that we should never forget the poor (this film is about two teenagers –very close friends, affected by disability and homeless ). These songs, composed by Laxmikant Pyarelal in their debut film, are filmed on Sudhir Kumar and Sushil Kumar, also in their first film role).   
Anand ( 1971) had two memorable philosophical songs written by Yogesh—Zindagi kaisi hai paheli ( Manna Dey) and Kahin door jab din dhal jaye ( Mukesh). Composed by Salil, these songs were filmed on Rajesh Khanna in the role of a terminally ill patient and were much appreciated by thoughtful, sensitive people.
With circus as a background, Mera Naam Joker had much to say about  philosophical aspects of life and two songs captured this particularly well. Jeena Yahan Marna Yahan ( sung by Mukesh) was written by Shailendra and Ai Bhai Jara Dekh Ke Chalo ( Manna Dey) was written by Neeraj.
Rivers and other water bodies often set us thinking about deeper aspects of life. This comes out vividly in a song sung by Hemant Kumar and composed by Salil Chaudhary in Kabuliwala ( 1961)—Ganga aaye kahan se, Ganga jaaye kahan re. This uses the sacred river for whom all people are equal as a metaphor for giving a message of equality and harmony as well. In another great song from Anokhi Raat (1968) filmed on Sanjeev Kumar and sung by Mukesh, river, lake, sea and other natural phenomenon are used to discuss uncertainties and other aspects of life. This was written by Indeevar and composed by Roshan.
Bharat Dogra and Madhu Dogra work together on the subject of popular culture.