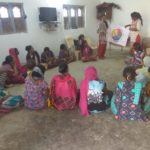 SOCIETY / The taboos centered on women's menstruation in traditional Indian homes ranged from being denied entry into temples, dietary and mobility restrictions to being considered impure.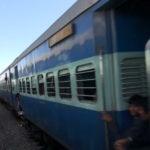 EXPLORATION / I hope and pray that the pathological and exclusionary views that were expressed in the discussion in the train are defeated and the idea of India, which our constitution builders created, prevails.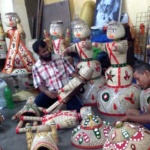 In times of communal unrest and the politics of hatred, the shared cultural history of exchange and reciprocity are often left out. It is time for us to invoke the story of mutual exchange and common heritage rather than that of difference and discord.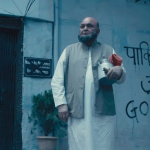 The intricate and vulnerable bond between Hindus and Muslims in contemporary Indian society characterised by intolerance and mutual suspicion have been spoken about in recent films like Mulk, Manto and Kedarnath generating a debate on the complexity of Indianness in our times.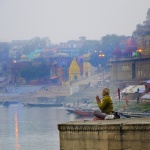 SOCIETY The holy city of Varanasi is of utmost spiritual significance to devout Hindus because death in Varanasi is considered a blessing. The industry centred on death flourishes in the city, while the river witnesses the desire of tired souls to be free from the shackles of birth and death. Ananya Pathak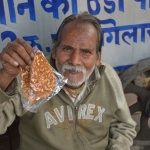 MATTER OF CONCERN | The plight of the aged reminds the society of the tremendously long path that it has to cover for ensuring that the aged live a life of dignity and respect. On the International Day for Older Persons, let us strive to create a society that is conducive to their demands. Priyanka Yadav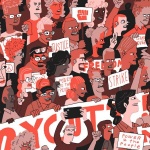 POLITICS From artists, activists, film directors to students and the media- everybody seems to be debating the dangers to political dissent in India and it implications for the sustainability of democracy. A young scholar takes a journey of interrogating and reconceptualising dissent in our times. Sukanya Khar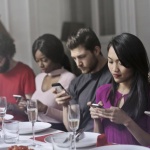 THE NEW LEAM VIEWPOINT Applications to talk to and determine suicidal tendencies are becoming popular amidst young professionals showcasing a massive challenge before a society characterised by anonymity and surveillance.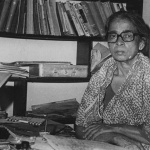 We see examples of intolerance, dominance and exploitation all around us, reminding us of the significance of Mahashweta Devi's work. Perhaps things are not too different even years after independence for the marginalized and this is what makes Mahashweta Devi resonate the aspirations of the society. Mohammad Zafar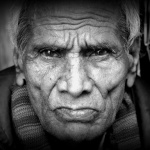 The Ministry of Social Justice and Empowerment has proposed that in order to facilitate proper maintenance of the old the regulatory mechanism must be made more stringent. Will this improve the situation of the elderly?