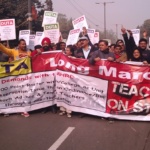 They were teachers from Delhi University; they were participating in a demonstration on January 17. Here is a piece-written with pain and agony-that reflects on the way the ruling regime looks at  our teachers.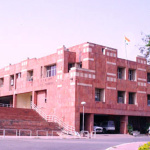 The JNUSU recently held a press conference to assert the adverse implications of letting go of library subscriptions of significant academic journals by the JNU administration.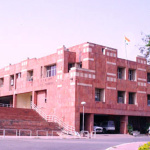 COMMENTARY The JNU VC, it seems, is intoxicated with the sadistic urge to destroy the university. Even his Engineering Students have begun to overcome their silence.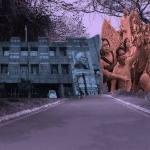 PERSPECTIVE Is the dream becoming real? Here is a piece - written with intense pain and sensitivity - that makes us think about the state of higher education in the country. Avijit Pathak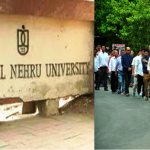 From Manipur University to JNU - we see a demonic dance of revenge by the likes of Professor Pandey and Professor Jagadesh Kumar Ugly Vice-Chancellors and fall of our universities--this seems to be the new normal.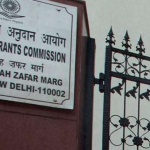 The teacher's body of the university has been demanding that the appointment of capable principals be initiated immediately and the fund cut be reconsidered by the UGC. The New Leam Staff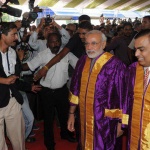 The recent controversy over the declaration of the yet-to-be established 'Jio-University' as an Institute of Eminence brings forth the need to understand what such a declaration implies and the roots of the present controversy.
VIEWPOINT The need of the hour is greater and equal allocation of resources aimed at equalizing the pre-existing disparity among central and regional universities, and the creation of more public-funded universities to facilitate entry of the last person in line into the regular mode of higher education.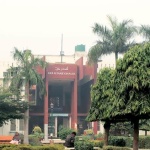 VIEWPOINT Minority institutions in a nation like India are vital for the maintenance of the secular ethics. The affidavit filed against the minority status of the JMI by the ruling government questions the basis of the secular foundations of the nation. Farah Noor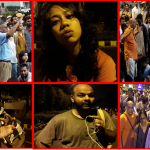 On 23rd March 2018 JNU students and teachers initiated a long march to parliament against undemocratic administrative measures by the university vice chancellor like removal of chairpersons and deans, nepotism in appointments, fee hike, mandatory attendance and inaction over professor accused of sexual harassment.