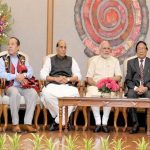 NSCN (I-M)'s demand for a separate flag and constitution has not been accepted by the Government.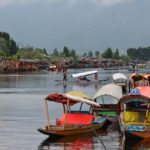 The government's decision of revoking Article 370 in the erstwhile state of Jammu and Kashmir poses important challenges before India. Will such an action really serve as a solution to the Kashmir conundrum?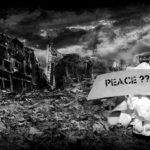 Successful banning of weapons of mass destruction, targeting the root cause of cross-border conflict and a global bent towards peace may be important steps in averting war. AFGHANISTAN / Recent high-level negotiations between the two sides in the 18-year war did not produce a breakthrough, but "significant progress", leading to "improved" conditions for peace.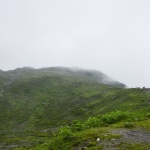 The tension between India and China to likely to end soon as they arrive at consensus over the Doklam issue. Does this mean the...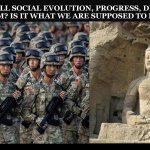 IS IT WHAT WE CALL SOCIAL EVOLUTION, PROGRESS, DEVELOPMENT AND NATIONALISM? IS IT WHAT WE ARE SUPPOSED TO IMITATE?