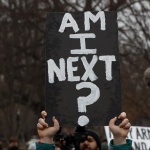 In response to the Florida school shootings, President Trump assured guardians of stringent mechanisms by arming teachers with guns to protect students. Can we go far without addressing the root of the problem?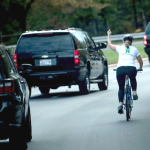 A woman named Juli Briskman showed a finger to Donald Trump as his motorcade passed by her on a road while she was cycling. The woman's photograph has gone viral and she has become a social media sensation but ironically for her she has lost her job and has been condemned for the disrespectful act. It is at this juncture that we must ask whether the nation-states' discomfort with dissent will lead us anywhere or if we should see people's discontent and dissent as catalysts for the building of a strong and vibrant democracy? Kavya Thomas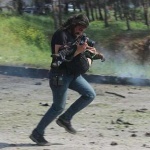 Witnessing Destruction, Death and Decay:the Syrian Photographer with Inconsolable tears  According to a AFP report, last week, nearly 70 children were among 126 people killed...