The skull of mankind's oldest known ancestor has been unearthed in Ethiopia. From need to obsession technology is fast becoming the centre of our existence from morning till night. Our real words have been taken over by the virtual world and amidst this we are leaving behind many things that were once considered precious for and unique to the human civilization. Can there really be a way out?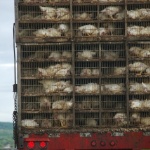 We often find ourselves trapped in a nasty conflict caused by the politics of communal divide, and it limits our vision, our ability to raise the issues that really matter.