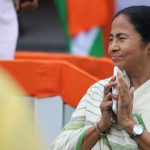 West Bengal opts for two complete lockdowns per week in order to contain and control the spread of coronavirus in the state.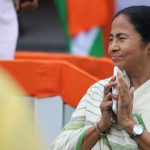 Despite being one of the first states to ease lockdown restrictions, CM Mamata Banerjee has now announced a lockdown for seven days in containment zones.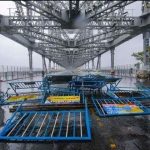 As cyclone Amphan wrecks massive destruction in West Bengal amid the coronavirus pandemic, will the political tensions between the Centre and the state prove costly for the ordinary citizens?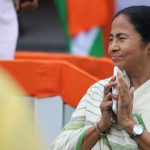 West Bengal CM Mamata Banerjee's poem 'Thikana' is about the threat to Indian democracy in the present times. WEST BENGAL / Violent outbreak during the fifth phase of election in West Bengal has been reported. The Editor's Guild has written to the EC wanting a probe into the incidences.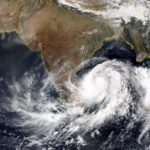 CYCLONE FANI / Prime Minister Narendra Modi took an aerial tour of cyclone affected Odisha and praised CM Navin Patnaik's efforts while West Bengal CM Mamta Banerjee refused to hold a meeting with him to review the damage caused by cyclone Fani.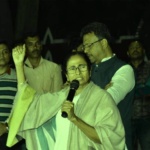 Mamta Banerjee is presently holding a sit-in dharna protesting against the CBI's attempt at questioning the Kolkata Police Chief in connection with the chit fund scam. Mamta Banerjee has questioned the de-legitimization of the CBI ahead of the upcoming elections.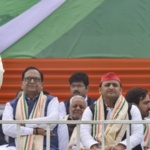 EDITORIAL Mamata Banerjee's 'United India' rally in Kolkata, and Prime Minister Narendra Modi's vehement critique of this sort of mahagathbandhan indicate that in this election...
The unorganised sector is being brought under the West Bengal security scheme so that workers can avail health assistance and monetary aid for welfare...