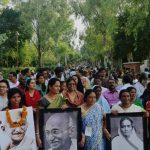 This march will be covering 10 countries during the next one year and will end on September 26 2020 World Peace Day in Geneva.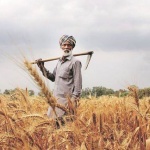 Farming communities across India are marching in the streets to reassert their rights. The nation-state has to rethink its concerns.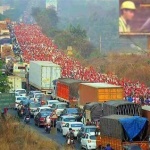 MAHARASTRA A large scale protest by over 30,000 farmers is being launched in Mumbai to assert the rights of the farmer community. The All India Kisan Sabha is organising this protest and farmers in large numbers are participating.