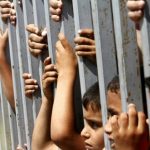 If Israel wants to maintain its status as a democracy—and indeed it has never missed an opportunity to assert itself as the sole democracy in the Middle East—it must treat its prisoners with dignity and respect, regardless of their race, religion, or creed
The coronavirus pandemic has compelled us to reimagine the Indian prison from the vantage point of the female prisoner as she deals with issues like child-birth, assault and morbidities as infections multiply.
If America really values freedom and respects human rights, its high time it rethinks and corrects outrageous injustice in the name of prison laws.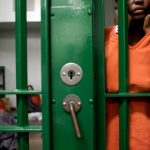 A series of letters from detainees in one of America's largest jails reveals the mounting dread and uncertainty as the coronavirus spreads inside the 7,500-inmate facility.
Tihar authorities set up an institute for the prison inmates in an attempt to provide them with life-improving opportunities.