Inadequate sanitation, lack of awareness and poor hygiene practices make urban slums vulnerable to infection amid COVID-19, can a sustained public health and sanitation mechanism empower such communities?
Only 46.9% of the 246.6 million households in India had their own toilet facilities, while 3.2% had access to public toilets.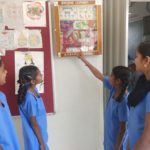 FROM THE FIELD / There is a widespread feeling that government schools are not well-maintained, particularly so in villages. But many government schools are breaking this image with significant improvements.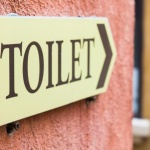 In the Gonda district of Uttar Pradesh district- run schemes to build toilets are enabling many individuals to lead a dignified lifestyle. More than 2.65 lakh toilets are planned to be built in according to the scheme.