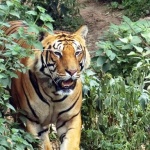 Gadchiroli district has seen a sharp increase in tiger population in recent years sparking of with intensity, the animal-man conflict in this region.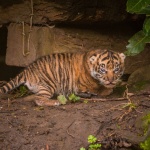 REPORTAGE The tigress Avni was recently killed and her two cubs are seen to be roaming about lonely in the forests of Maharashtra while two others cubs have been crushed by a train in Chandrapur.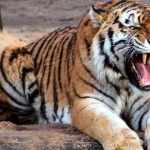 CRITICAL INSIGHT The hunter who killed Avni said that he did so in self-defence. We have just 3,900 tigers remaining and in urgent need of immediate plans to save our tigers.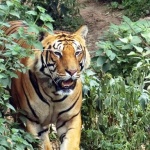 ENVIRONMENT There is an illegal market for the trade of tiger body parts and the restless industrialisation process leading to tiger displacement from forests further renders it difficult for tigers to enjoy a safe environment. The sharp fall in the number of tigers makes it urgent to initiate solid plans for tiger conservation.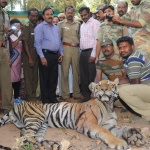 DEVELOPMENT AND SUSTAINABILITY/ The unprecedented scale of development has led to an accentuation in the number of human-tiger conflicts in the recent years impacting regions like Maharashtra's Wardha and Vidharbha severely.